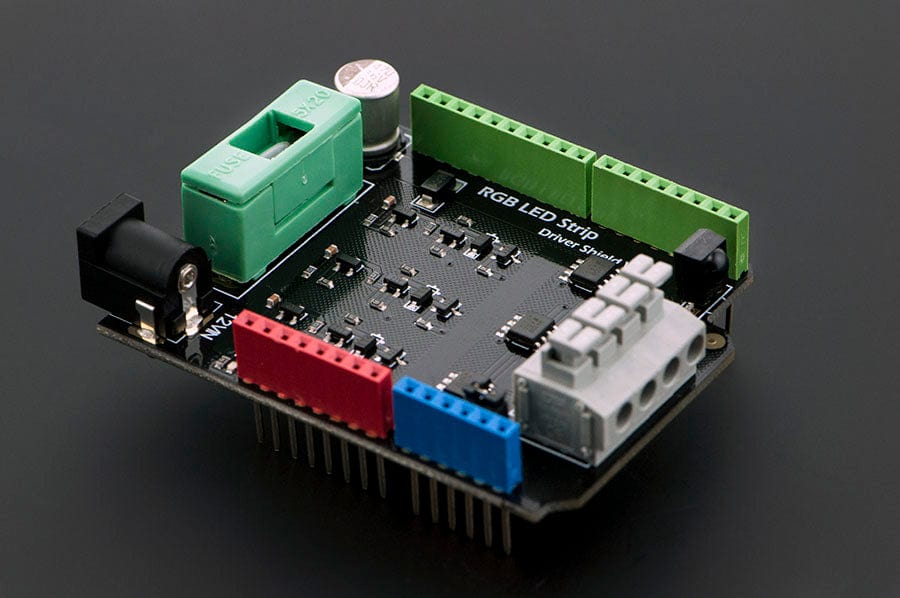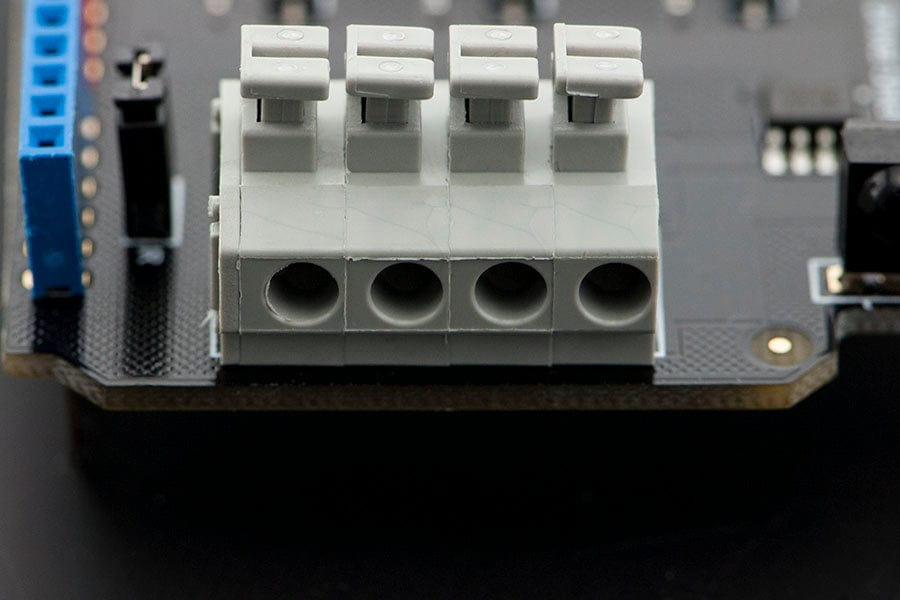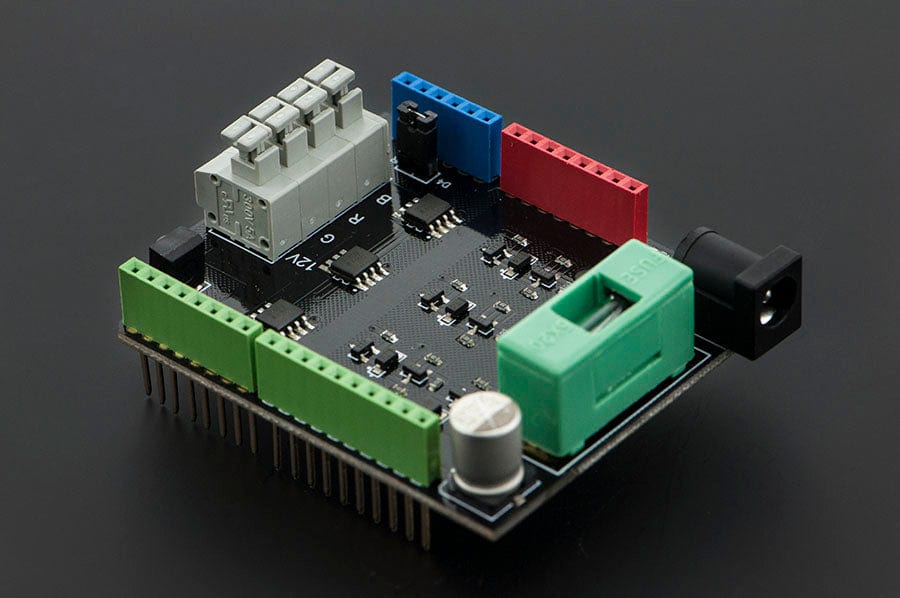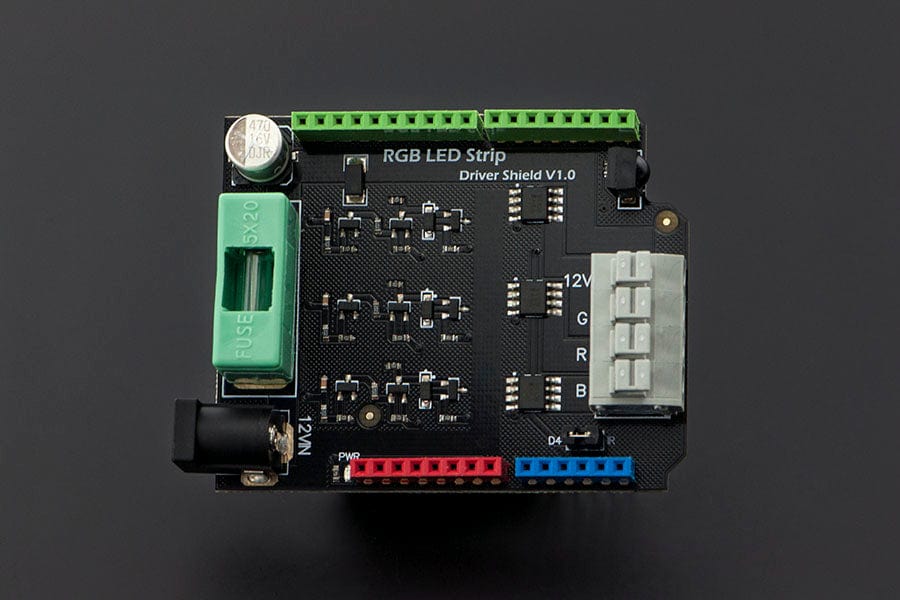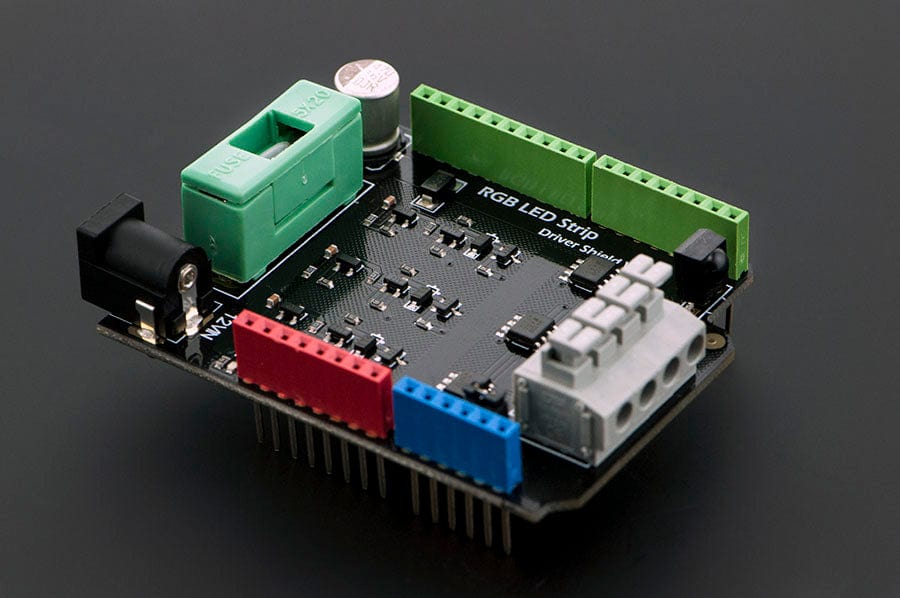 Want to program your RGB LED strip to be a bit more "rhythmic" or "unpredictive"? This RGB LED Strip Shield contains all the components you need to build a super cool RGB (or other three channel) LED project with your
Arduino
.
The shield has 3 outputs with pulse width modulation. Each can control any 12V load, at up to 3A. The shield has build-in
IR receiver
which allows the LED strip being controlled by an IR remote controller. A buildin fuse protects the LED strip from over current or any shortage by any reasons. It cares your hard work.
This shield makes it possible to drive about 10 meter length RGB LED Strip with your Arduino processor, which almost require 10Amps(@12V) driving capability.
Note: Recommend to connect a 12v power source to the DC adapter on the RGB Strip driver shield, which could powering the Arduino also and protect the system from overcurrent by fuse.
Interactive Installation "Half Naked" made with RGB LED Strip and Driver Shield, image courtesy of Lei Ye
A Look into the Interactive Installation "Half Naked", image courtesy of Lei Ye
Compatability
Arduino UNO R2/R3 or compatible
Arduino Mega 1280/2560
Specification
Compatible with Arduino Uno,Mega,Romeo, etc
Compatible with 12V RGB LED Strip(Common Anode)
Recommend working power: 72W (2A per way)
Limited driving capability: 10 meter RGB LED Strip with max brightness
Support IR remote control
RGB LED Strip driving pins:

D9 -> Blue output
D10 -> Red output
D11 -> Green output

IR Receiver
Documents
Shipping List
RGB LED Strip Driver Sheild x1
Projects
CONTROLADOR DE TIRAS LED´S RGB, Ideal para decoración de un ambiente