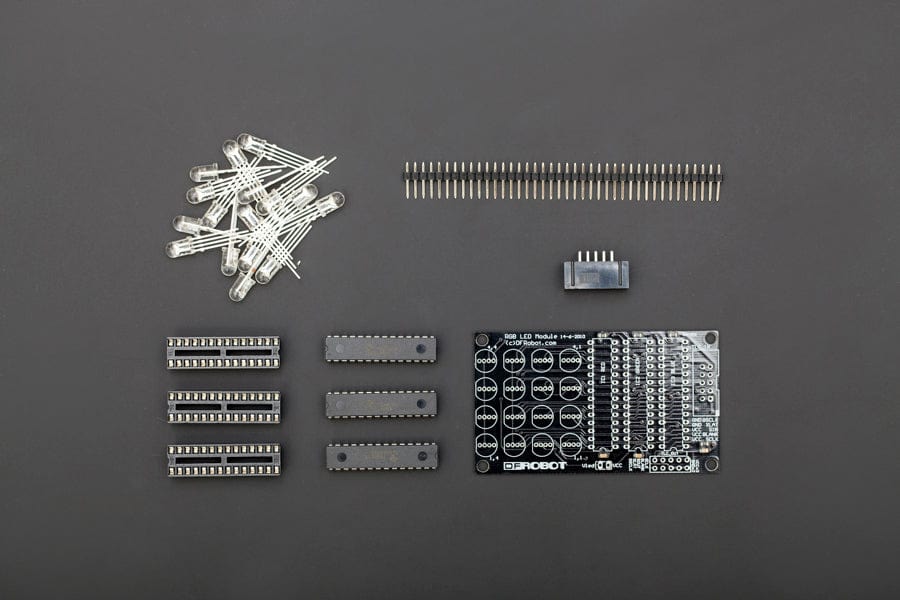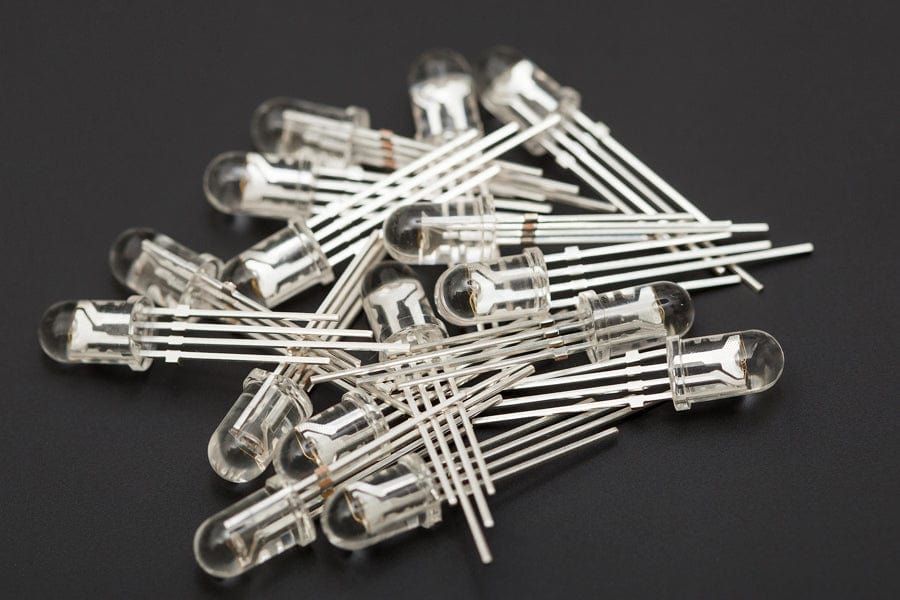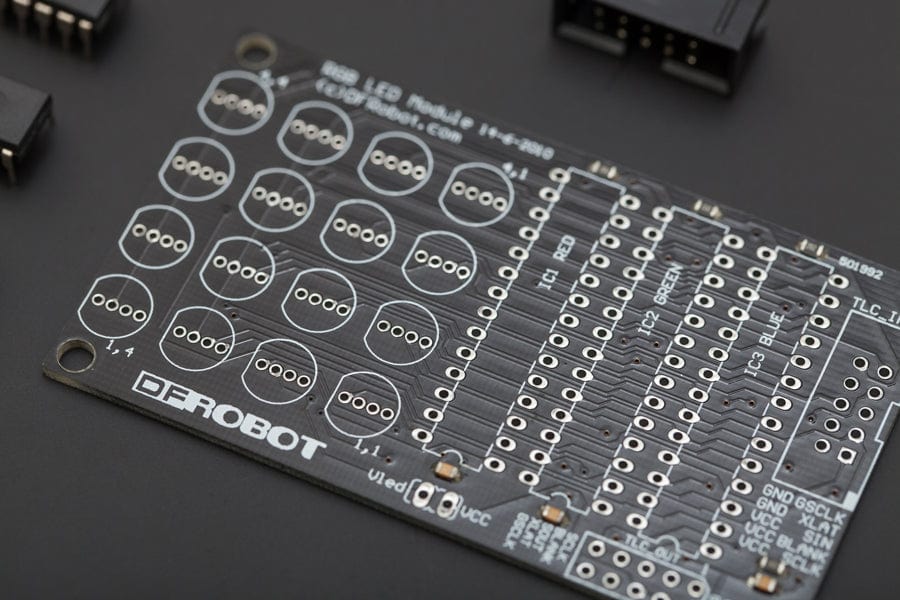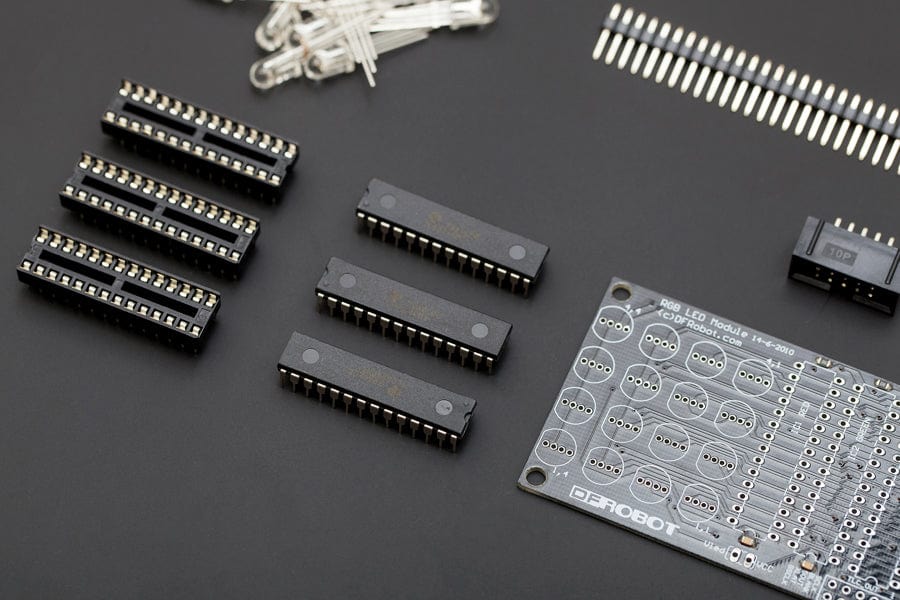 This Arduino-compatible module uses three TI TLC5940 PWM LED chips to drive a 4x4 array of RGB LEDs. Each color is controlled by a different chip so you can adjust the reference resistors for the appropriate current. The TLC5940 chips are not directly connected to any Arduino pins, but a header is provided for you to make a manual connection depending on the needs of your sketch.
Up to 16 of these modules can be serially connected to make a fantastic LED wall or a LED circle.
It can be directly connected with Arduino via F/M cables. If you want ,you can also connect it to Interface shield through an IDC2x5 cables,and then plug the Interface shield to Arduino.
NOTE: This is a Un-assembled Kit, you need soldering skill to assemble it. A tutorial is available as a reference.

If you feel the assignment of the leds is not good enough, you could assign the LEDs in a custom pattern by wiring to the LED driving holes.
Specification
Supply Power:DC 5v
RGB LED: common anode
IDC2x5 Serial Data Interface
4x4 array of RGB LEDs
TLC5940 LED driver
16 Channels RGB LED with PWM control
Size:78x45x12mm (3x1.8x0.5'')
Interface:

D13(SCK)

TLC5940 SCLK
D10(SS)

TLC5940 BLANK
D11(MOSI) TLC5940 SIN
D9

TLC5940 XLAT
D3

TLC5940 GSCLK
Documents
Soldering tutorial
TLC5940 sample codes
Shipping List
RGB Module PCB board x1
RGB LEDs x16
IDC10 Interface x1
TLC5940NT chips x3
DIP28 socket x3
Jumper cap x1
20pin row needles x1