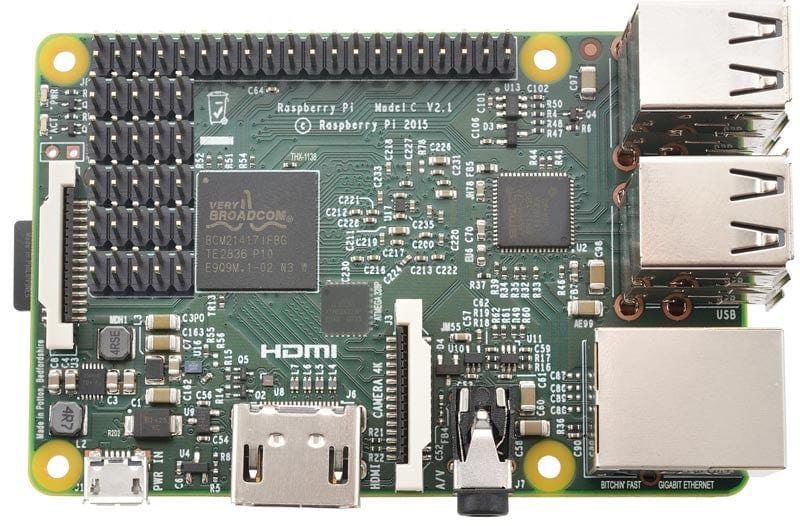 *A cruel 2015 April Fools joke conjured up by Jamie Mann, Mike Horne, Alex Eames & Tim Richardson.. Did we get you? ;)*
Original Description:
"The latest iteration of the popular Raspberry pi computer, with a fabulous 2GB of memory and an upgraded 8-core processor, is sure to grab the attention and imagination of the entire planet, if not the entire universe as we know it!
Full Specs!
8-core processor (BCM214171)
2GB of RAM
A gigabit ethernet port… "Bitchin' Fast" apparently.
4k/AK camera port
ATMEGA328P added with all the ports broken
A composite video, audio out and audio in port that can be used with a microphone as well as earphones.
USB3 – courtesy of the new network chip
Both Mike Horne (Raspberry Pi Pod) and Alex Eames (Raspi.tv) have been lucky enough to bear witness to the latest technological wonder to fall from the Raspberry Pi tree (bush?). Here are their respective reviews:
https://www.recantha.co.uk/blog/?p=12281
https://raspi.tv/2015/raspberry-pi-model-c"