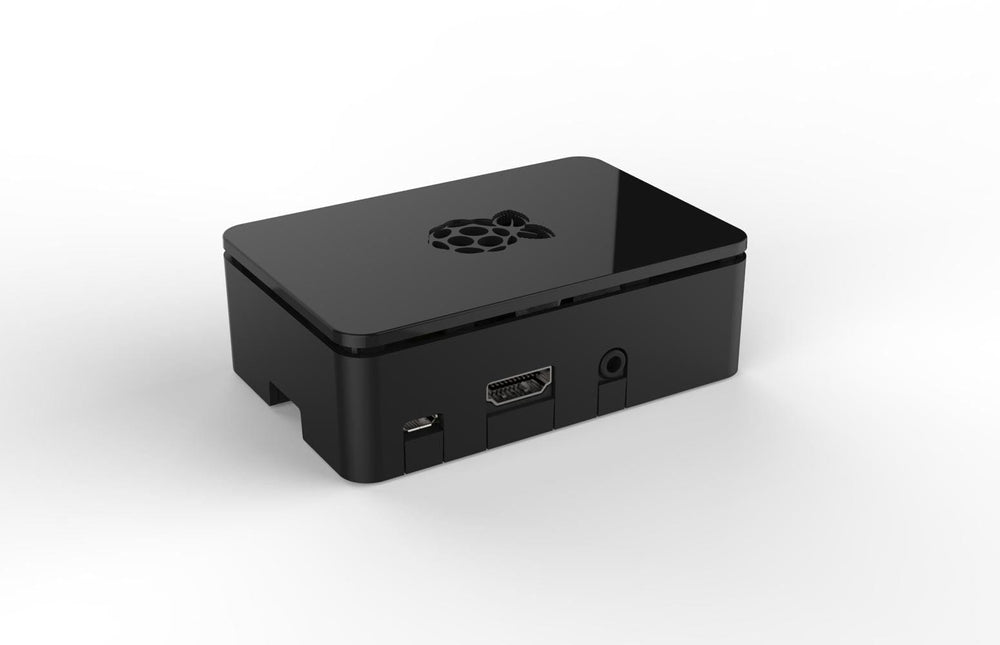 High quality Raspberry Pi case for your Raspberry Pi 2 or Model B Plus
Features:
3 piece construction for better access and assembly combinations.

High gloss top plate (for high value) and textured sides (hard wearing).

Better air flow (for some who may be over-clocking their device).

Route for FFC, & IDE harness whilst replacing the top plate for a more complete aesthetic.

Improved on-board connector access. We've removed more base material so that the user gets better penetration into the connector (allowing for the older, larger connector heads).

SD Card is accessible anytime but neatly hidden.

Screw holes within the base to allow wall mounting or secure fastening to a work surface.

We have integrated 2 locations for the Pi camera, one horizontally inside the case (Remove the lid) and one hidden inside using the Pi logo as a viewing hole (Ideal for wall mounted version for hiding the camera).