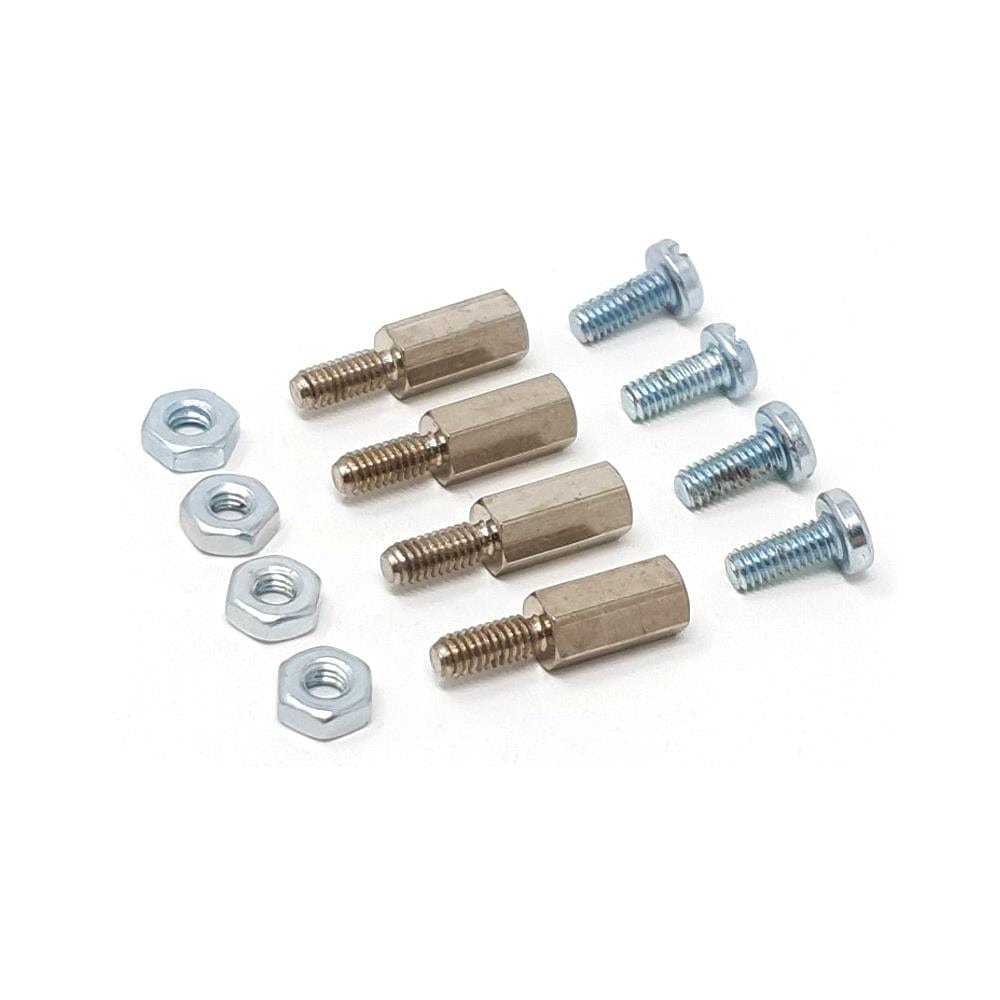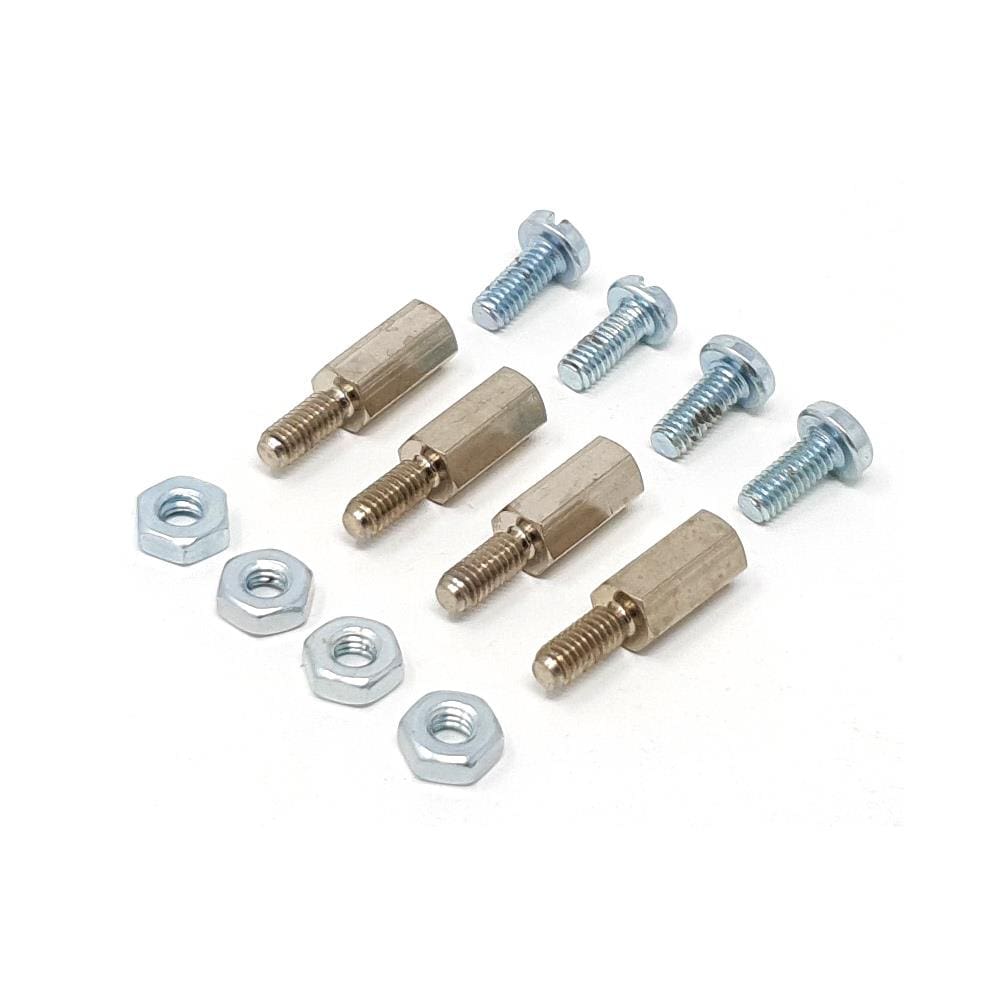 This M2.5 8mm standoff kit is great for chassis mounting your Raspberry Pi 4/3/2 in a custom enclosure or panel. The kit comes with 4x 8mm M2.5 male-female standoffs, 4x 6mm M2.5 screws and 4x M2.5 nuts.
Please note this kit is not compatible with the Raspberry Pi Pico (as the Pico has smaller M2 holes).
The M2.5 screws will pass through a Raspberry Pi 4/3/2 mounting holes perfectly, and the 8mm clearance aids airflow and keeps your Raspberry Pi off the surface of your project.
Pack contents
4x 8mm male-female M2.5 standoffs
4x 6mm M2.5 screws
4x M2.5 nuts