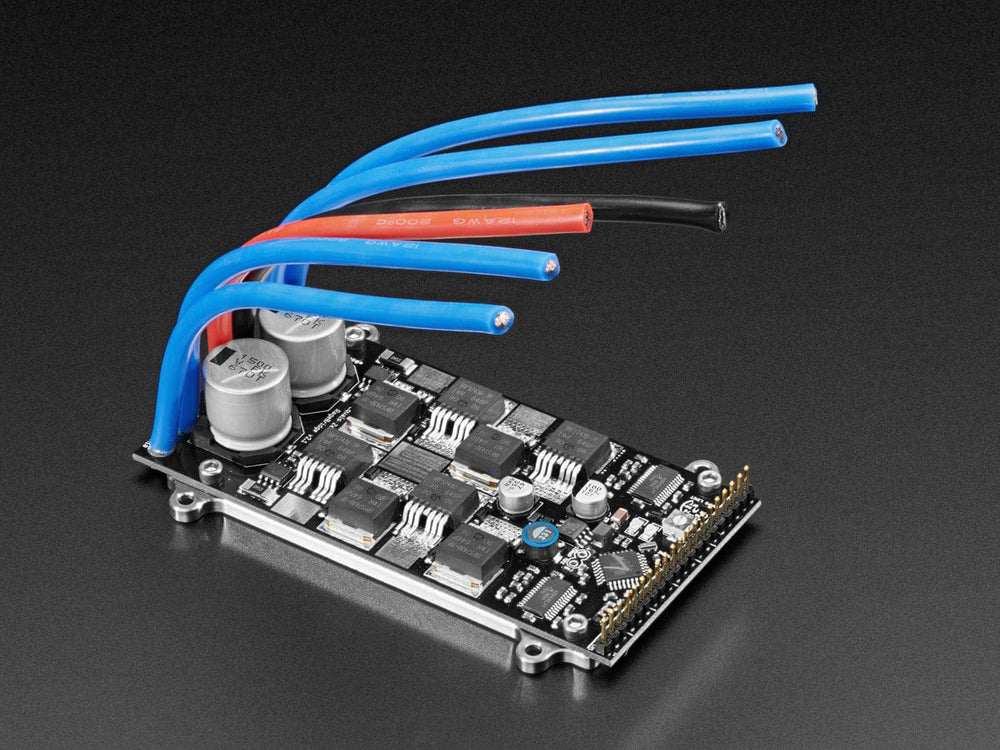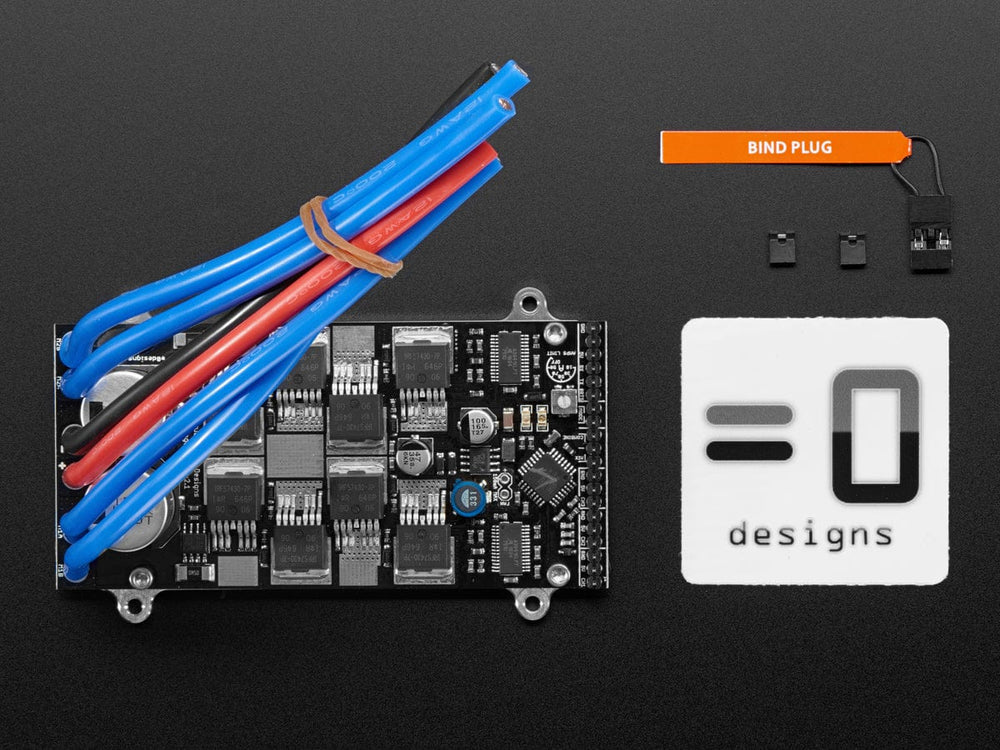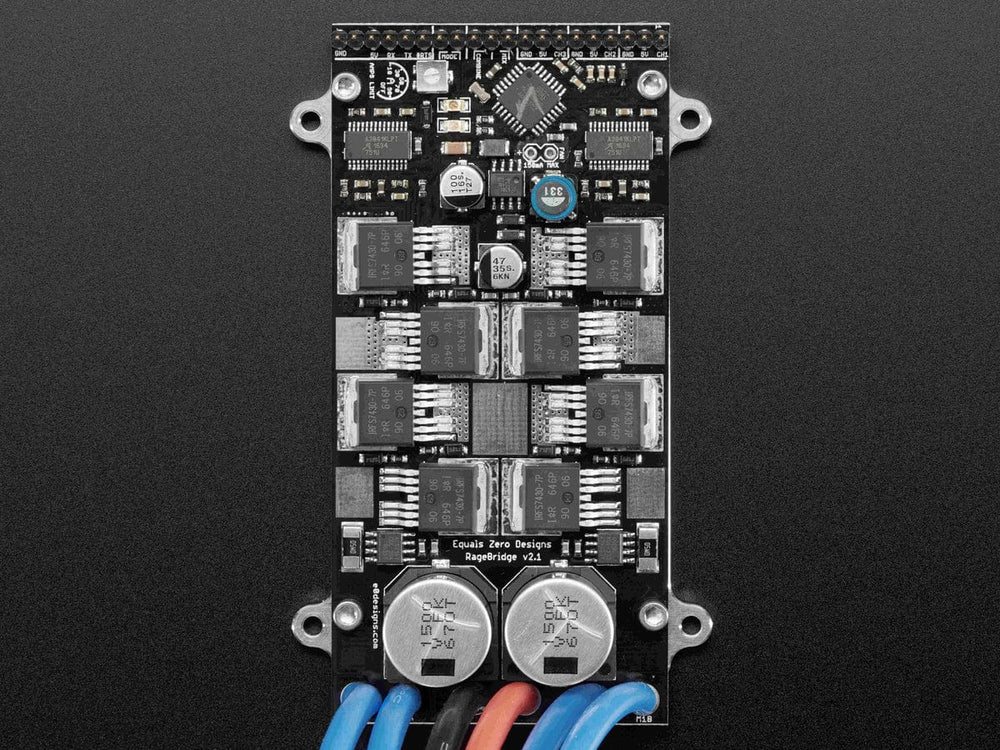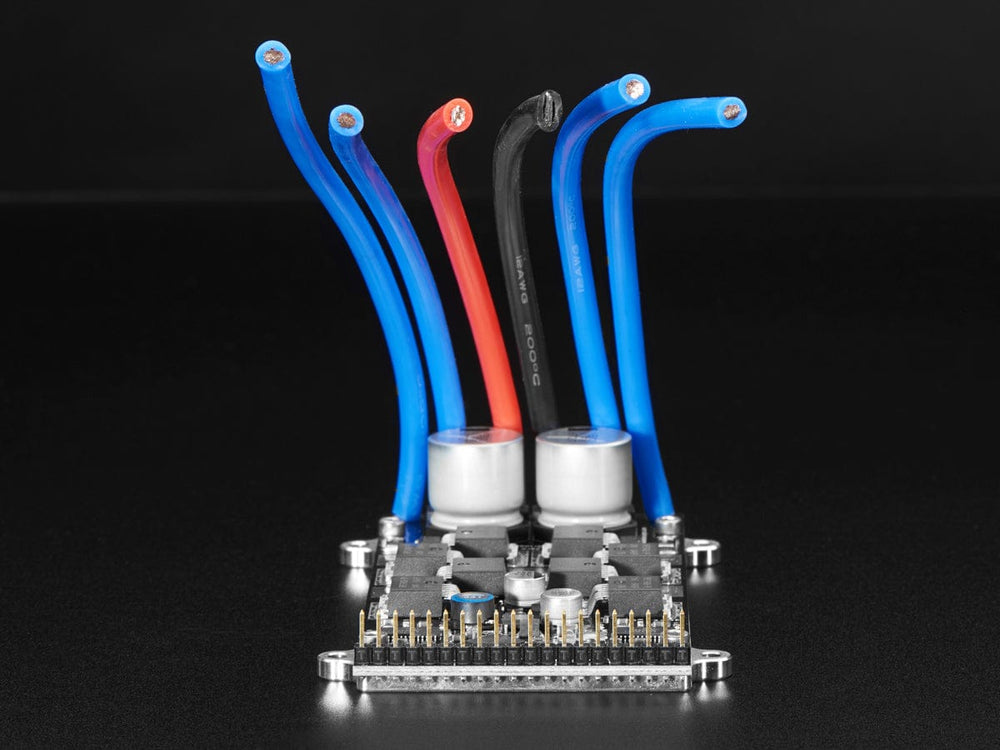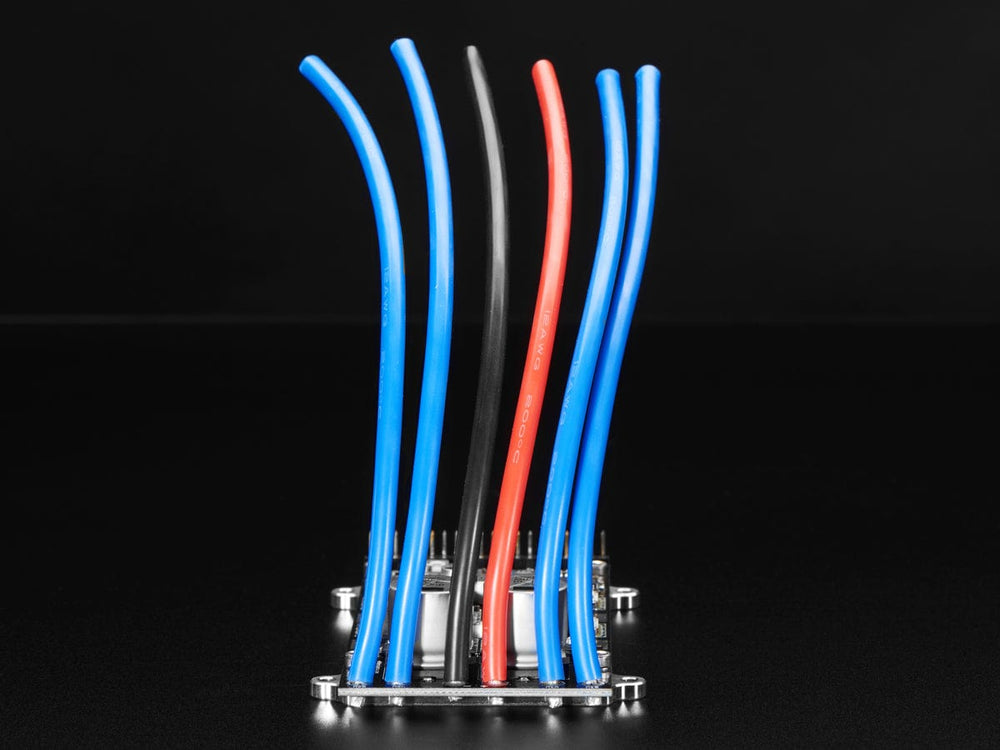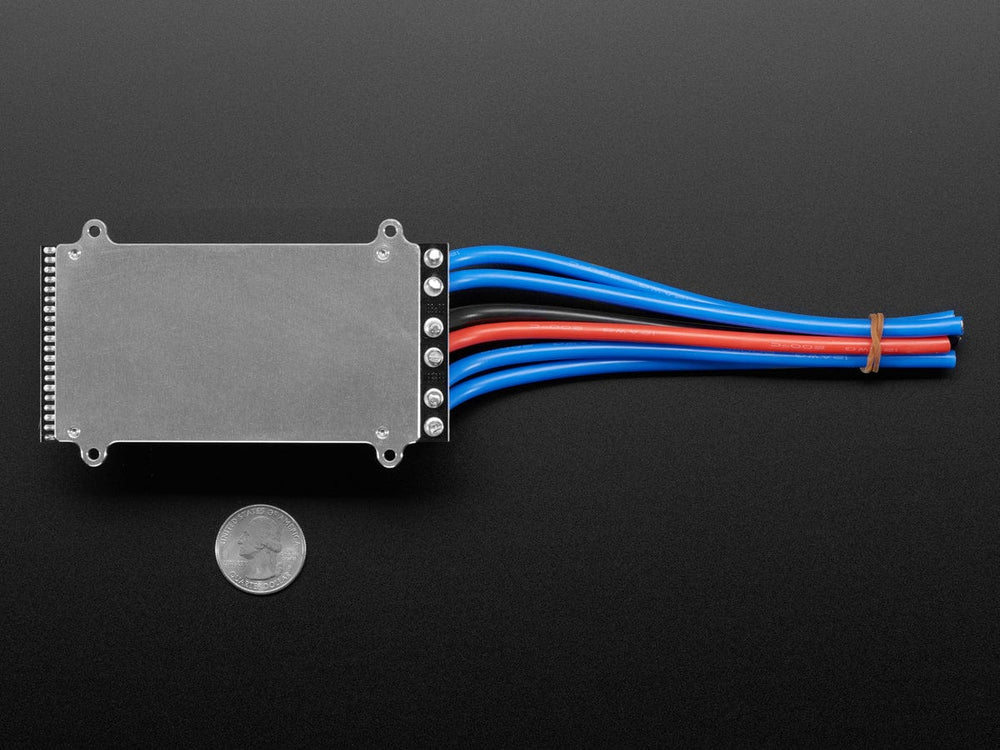 RageBridge 2 from Equals Zero Designs is a no-frills and robust dual-channel DC motor controller for robotic and vehicular drivetrain applications. It can supply 40 amps per side continuously and up to 90A in bursts dependent on cooling conditions. An ultra-wide (8 to 40 volts) input range maximizes versatility and allows it to be used in many different systems. It can operate as two independent motor control channels, or be combined into a single-channel controller for driving larger motors. It can take analog, R/C radio, and TTL serial inputs. A large and fully isolated heat sink base allows you to attach it to a metal chassis for even better thermal performance. RageBridge 2 is truly a controller you will not "grow out of"!
RageBridge 2 is a dual H-bridge allowing control of up to two DC brush motors independently, integrated onto a single board. The switching topology of RageBridge 2 is known as "synchronous rectification". In this method, the motor is always being alternately powered and then braked. While it may sound unnecessarily complicated, it significantly decreases heat dissipation in both motor and power MOSFETs because current is never just being burnt off as heat for a portion of the switching cycle. The result is a controller that can handle more power in a smaller package.
Additionally, the bidirectional current flow means the battery supply gets recharged when the motor is undergoing braking, with energy supplied from the kinetic energy of the moving drivetrain or actuator. This translates to an increase in run time of a few percent in most cases.
Don't miss out on this out-Rage-ously powerful gadget!
Technical Details
Voltage Input Range: 12 to 30v nominal (8 – 40v absolute limits)
Continuous Current: 40A True Continuous, per side (50+A with fan cooling)
Maximum Current: Up to 90A Constant-Current Mode Limited, per side; 75A for 30 seconds per side, rated
Switching Frequency: 15.6kHz
Braking: Synchronous rectification with regenerative braking
Logic Power: 5V @ 150mA
Inputs: 3 channels – R/C mode; 2 channels & Arming/Reversing switch – Analog mode; 1 TTL Serial UART
Dimensions: 4.15″ x 2″ x 0.8″
Mounting Hole Dimensions: 3" x 2.25"
Weight: 4oz (with 6″ wire pigtails)
Heat Management: Aluminum heat spreader plate