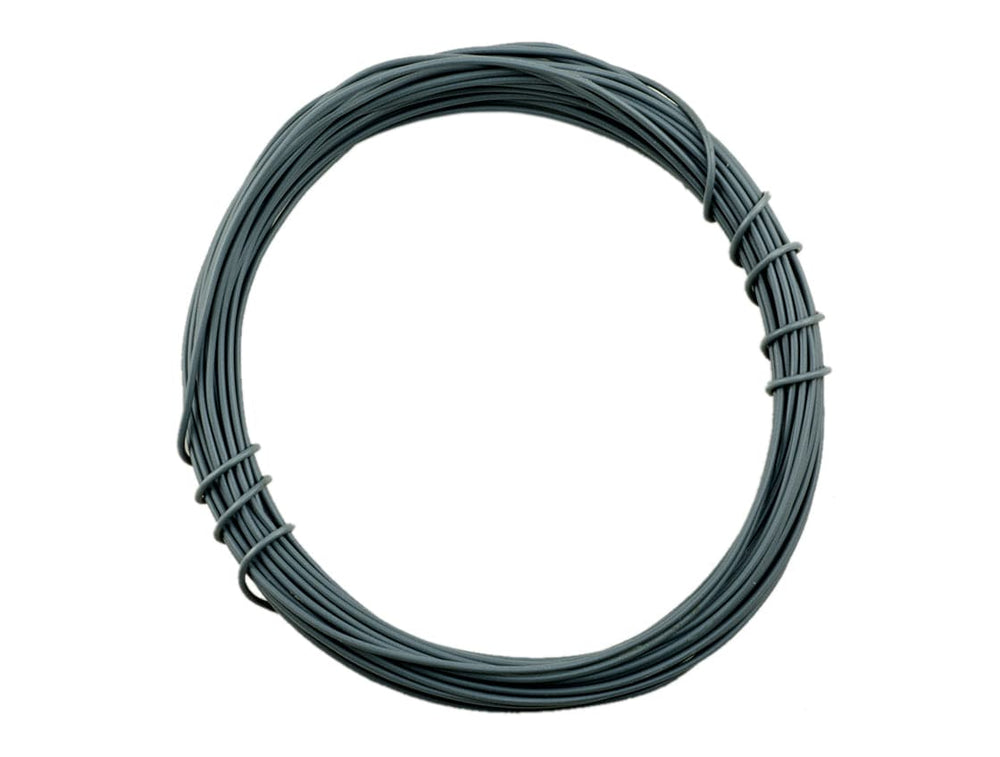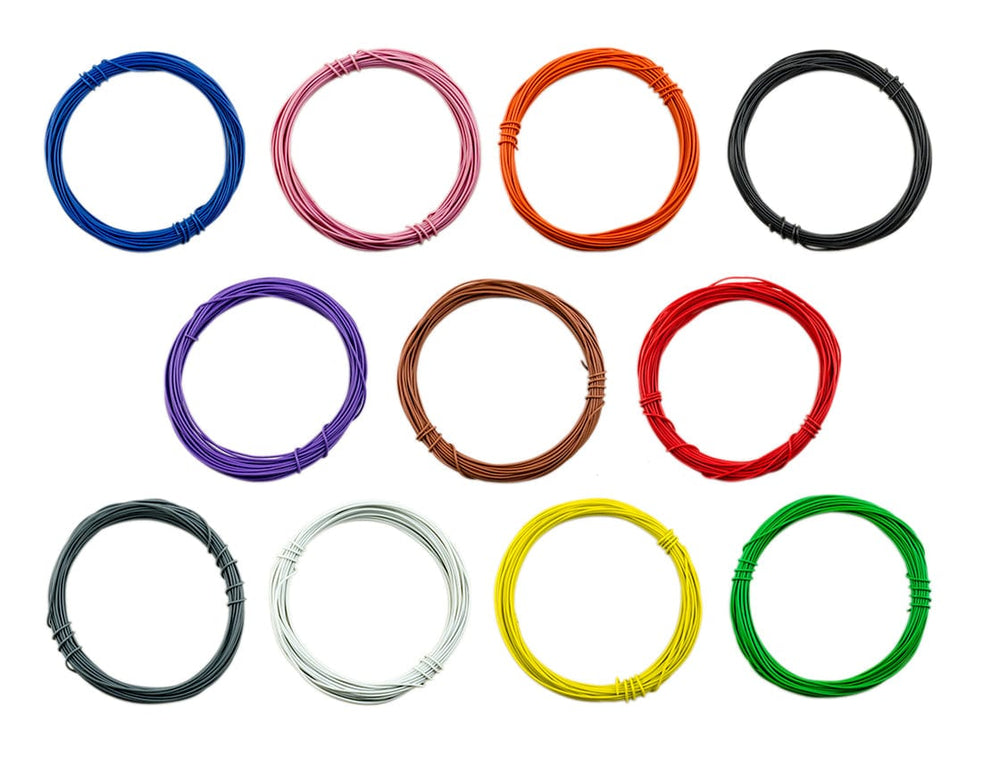 This 24AWG (0.5mm Diameter) Multi-Strand prototyping wire is the perfect size for all your Raspberry Pi projects! What's the difference between solid core and multi-strand? Multi-strand has 7 x 0.2mm Diameter Wire's instead of 1 single wire, this results in the cable being very flexible, which makes it excellent for projects where there might be some movement - remote control cars, robots, or anything that requires a little more flexibility, such as non-permanent breaboarding!
24AWG Multi-Strand Wire is ideal for breadboarding, plate wiring, prototyping, terminal hook up's, jumpers and free wiring - basically all small electronic projects! Once the end has been 'tinned' (adding a small amount of solder to form the multi-strands into a single wire), it will increase the relative diamter to 22AWG, which works well in breadboards and will also fit neatly in to terminal blocks.
We sell all prototyping wire in 10m lengths with a choice of 11 colours, so you can purchase as little or as much as you need for your projects!
Each Purchase is for 1 x 10m Length of Wire
Features:
Choice of 11 Colours - Black, Brown, Red, Orange, Yellow, Green, Blue, Purple, Pink, Grey and White
Available in 10m or greater lengths. To purchase longer lengths simply add multiple quantities of the same cable to your basket.
This wire is of high quality, made to BS 6746 and DEF61-12 (Part 6) Standards and is ROHS Compliant.
Multi-Strand 7 x 0.2mm - Equivalent diameter 0.5mm
Overall Cable Diameter - 1.2mm
Voltage Rating - 1kv
Insulation - PVC
Insulation Thickness - 0.3mm
Current Rating - 1.8A
Resistance - 64R/km
AWG* Equivalent - 24 AWG (APPROXIMATE)
Cut to length per order and supplied in zip lock bags.