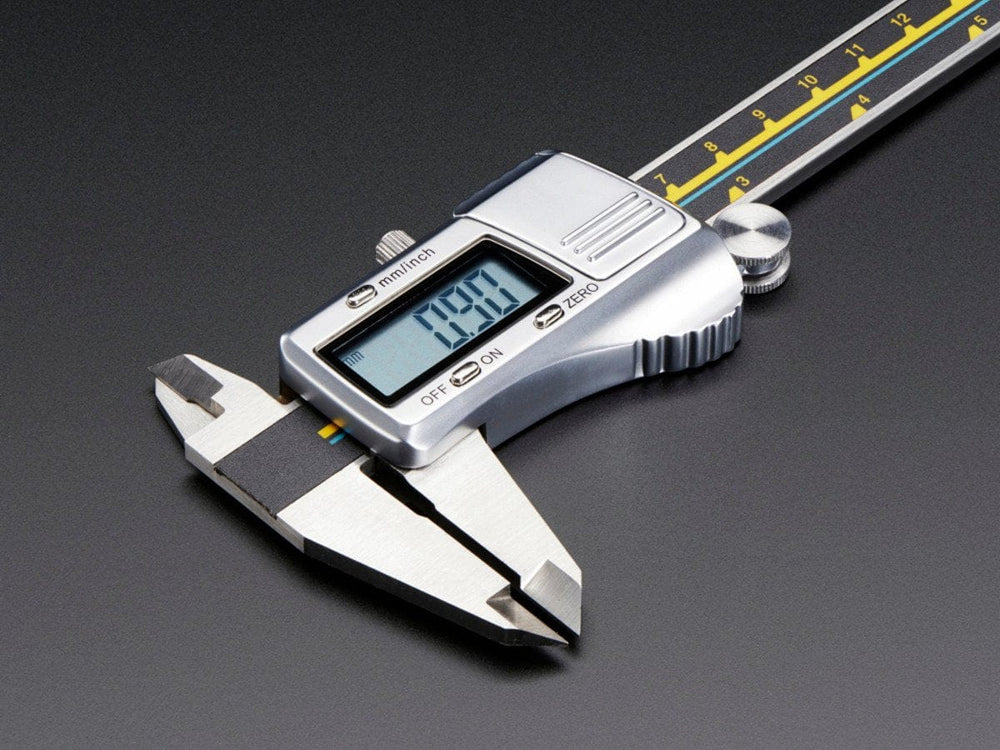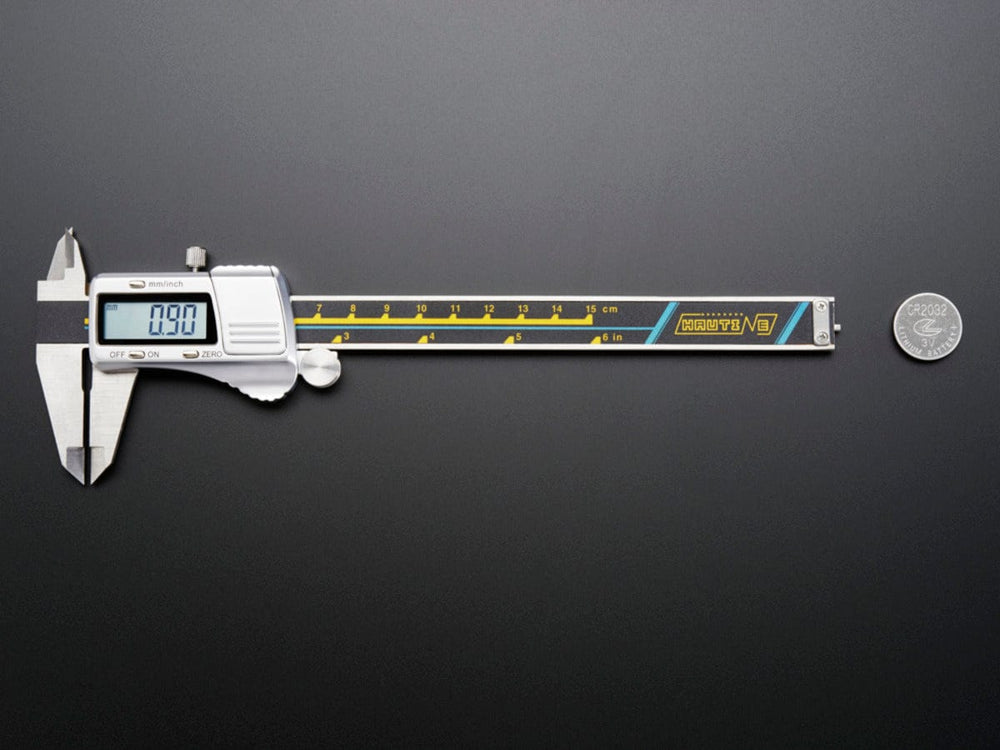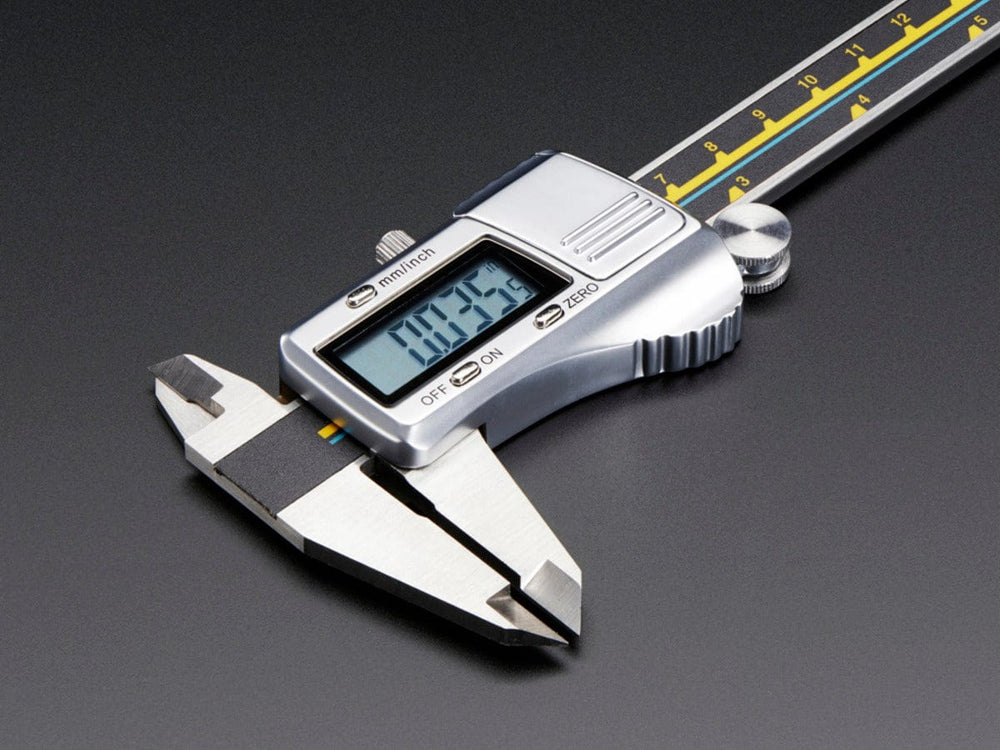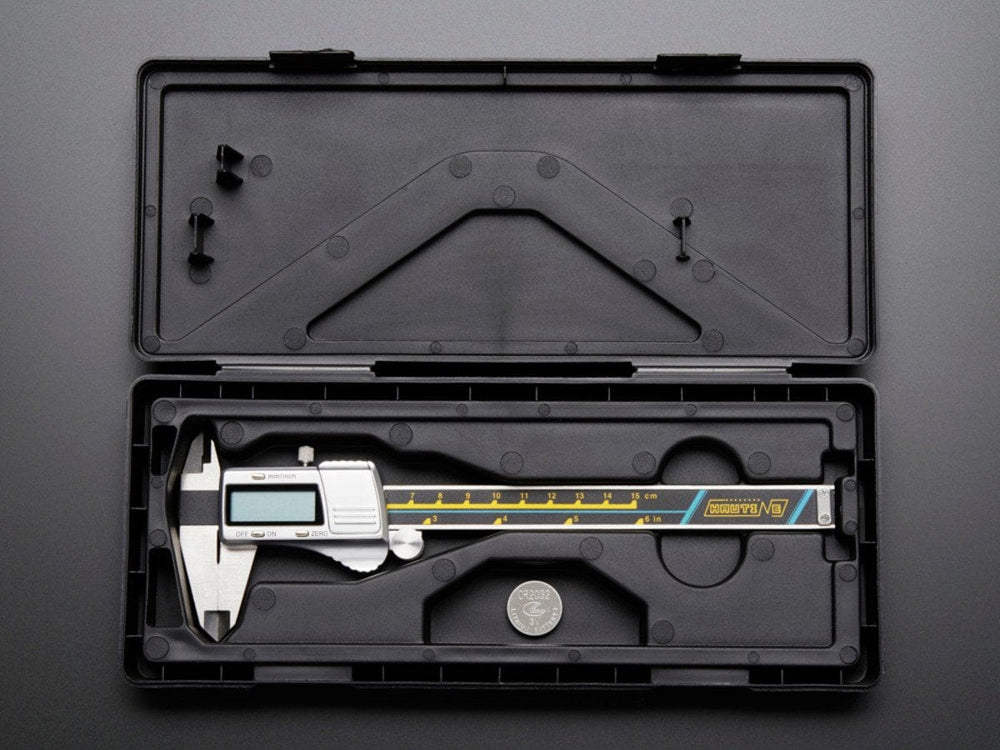 The most useful tool we've ever laid our hands on. These calipers are really good quality and an excellent choice if you need something better than a cheap 'disposable' pair of digital calipers but you're not quite ready for a set of high-end Mitsutoyo calipers. These digital calipers work by having a capacitive sensor instead of a rack and pinion, so they never go out of alignment even if, say, you accidentally drop them (a few times). One button converts the measurement from millimeters to inches and they're perfect for measuring components. We use this type of calipers in the Adafruit shop and they're really good for any purpose from manufacturing to laser cutting to electronics

Specs:
Range: 0-150mm/0-6"
Resolution: 0.01mm/0.0005"
Power Supply: CR 2032 3.0V battery. Extra battery included.
Material: Stainless Steel
Comes in a high-grade plastic box.
The inches/mm key instantly converts from Imperial to Metric (or vice versa).
Includes a configure wheel that better facilitates measurement accuracy.
Includes a digital display for easy measurement reading.
Premium Digital Stainless Steel Calipers (2:28)
Technical Details
Total Length of unit: 241mm (9.5")
Caliper Width: 76mm (3")
Weight: 200g
Check out our calipers tutorial here. While the Premium Digital Calipers aren't as fancy as the Mituyoyo Digital Calipers, many of the same instructions apply!
For product support, replacement parts and warranty for all Mitutoya products, click here!