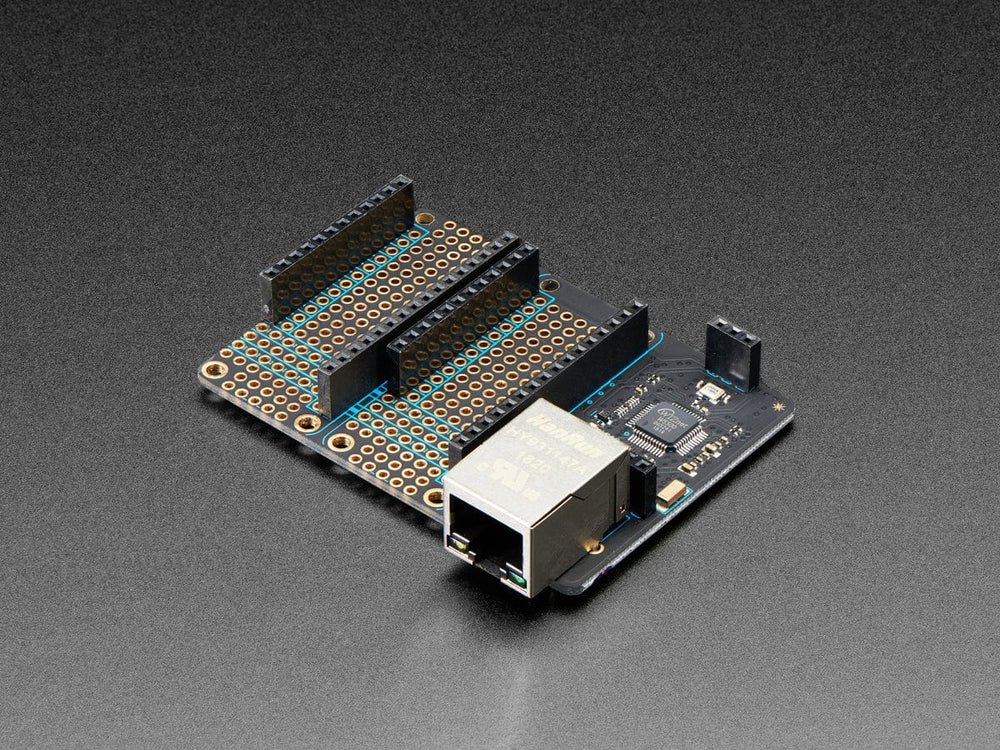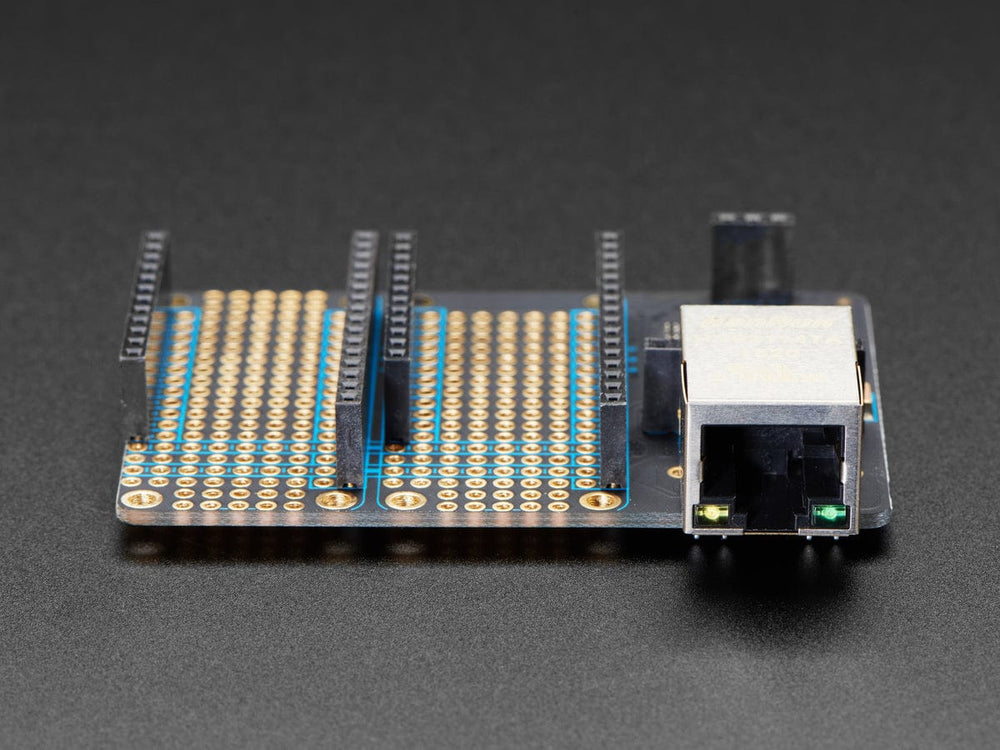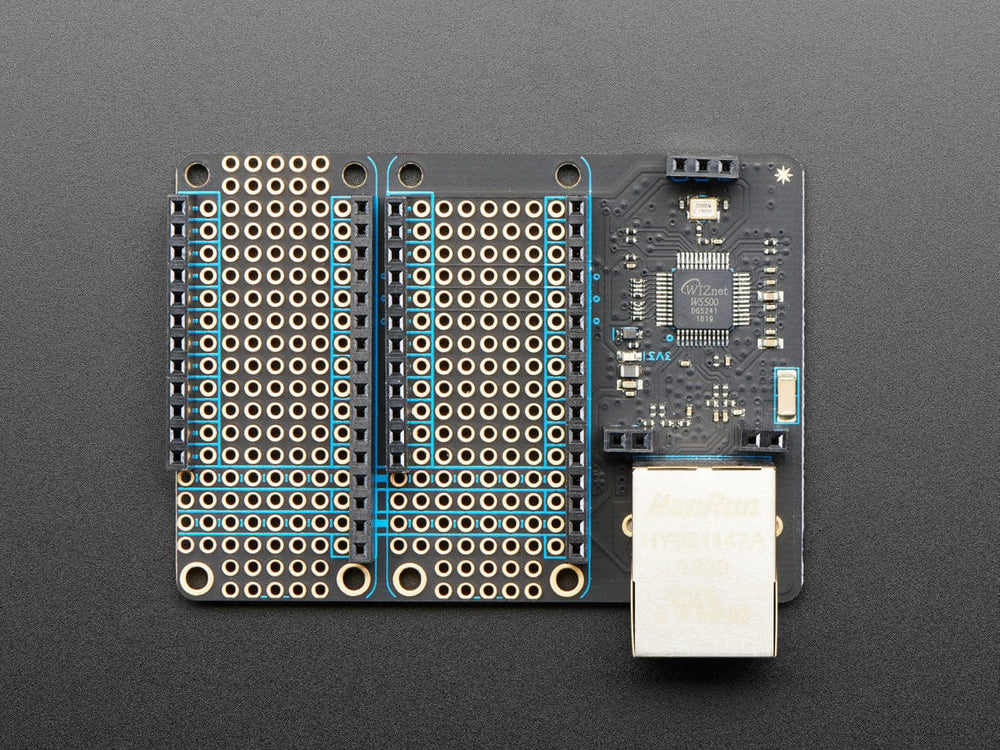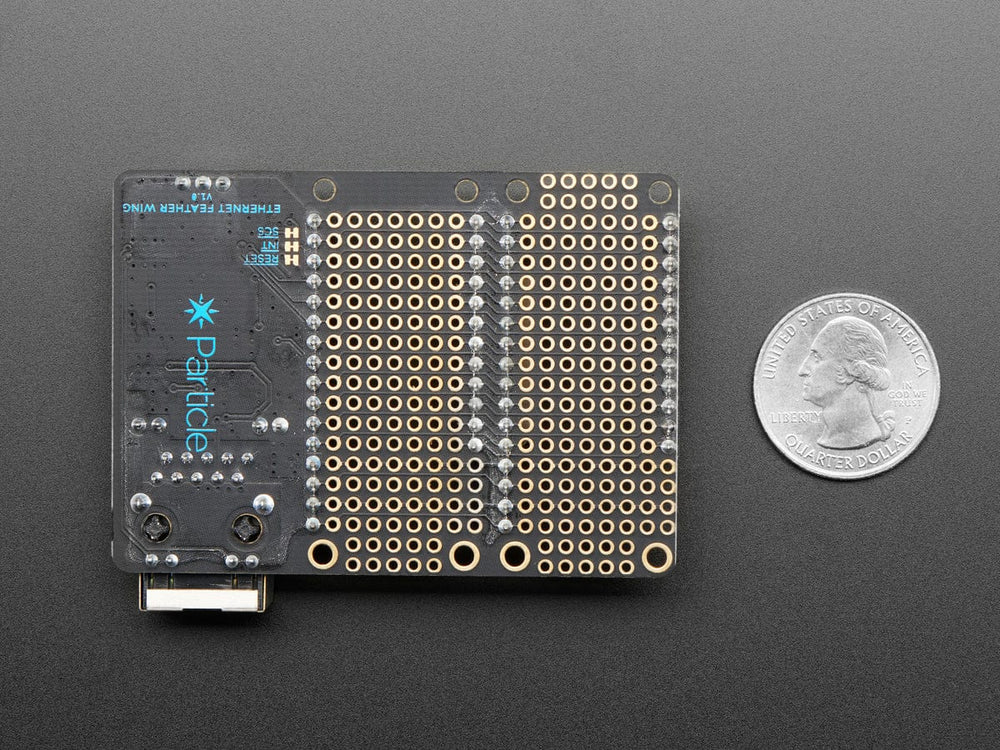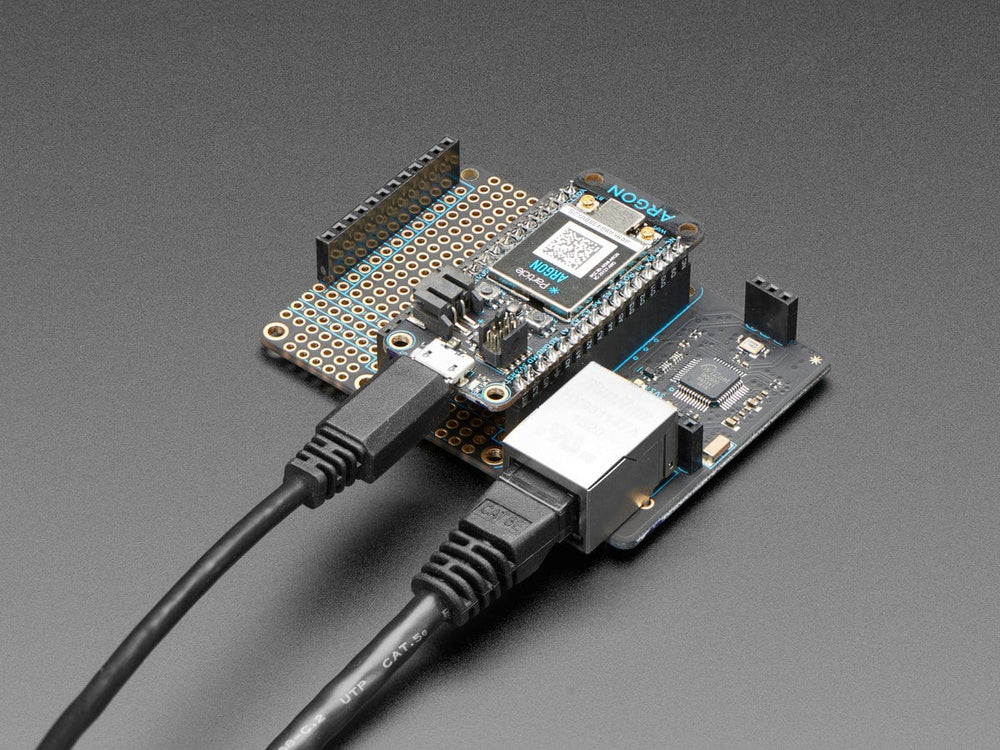 This three-in-one Particle Ethernet Feather is a mix of our Ethernet 'wing and the Tripler 'wing. The form-factor is based around the Adafruit FeatherWing Tripler. The two side connectors allow you to plug in one Particle Mesh device along with a Feather accessory.
The Ethernet FeatherWing is deisgned to be the fastest way to add wired connectivity to your Argon, Boron, or Xenon and turns any Particle Mesh dev kit into an Ethernet gateway. Based on the WIZnet W5500 chip, this side-by-side FeatherWing maintains great RF performance even while adding Ethernet connectivity to any Particle Mesh device.
The Ethernet driver for this wing is baked into the Mesh Device OS. When you set up a new Particle Mesh device that is plugged into an Ethernet FeatherWing, simply select the USE WITH ETHERNET? option on your Particle mobile app and it should recognize and talk over Ethernet automagically. It's that simple.
Comes assembled so you can stick your Feather in the center, have Ethernet on one side, and then a prototyping area (or maybe another FeatherWing?) on the other side. Pair it with one of our PoE-with-MicroUSB adapters for a PoE solution!
Please Note: these were made by Particle for their Mesh Feather-compatible boards, but these should work just fine with any other Feather that abides by our specification. There are some slight differences between this Wing and the Adafruit Ethernet Wing, the Reset and Interrupt pins are pre-wired
Technical Details
Dimensions (including Ethernet jack): 71.2 x 55.6 x 17.3mm

(excluding Ethernet jack): 71.2 x 50.6 x 11.5mm

There are some slight differences between this Wing and the Adafruit Ethernet Wing, the Reset and Interrupt pins are pre-wired
Product Weight: 24.0g / 0.8oz