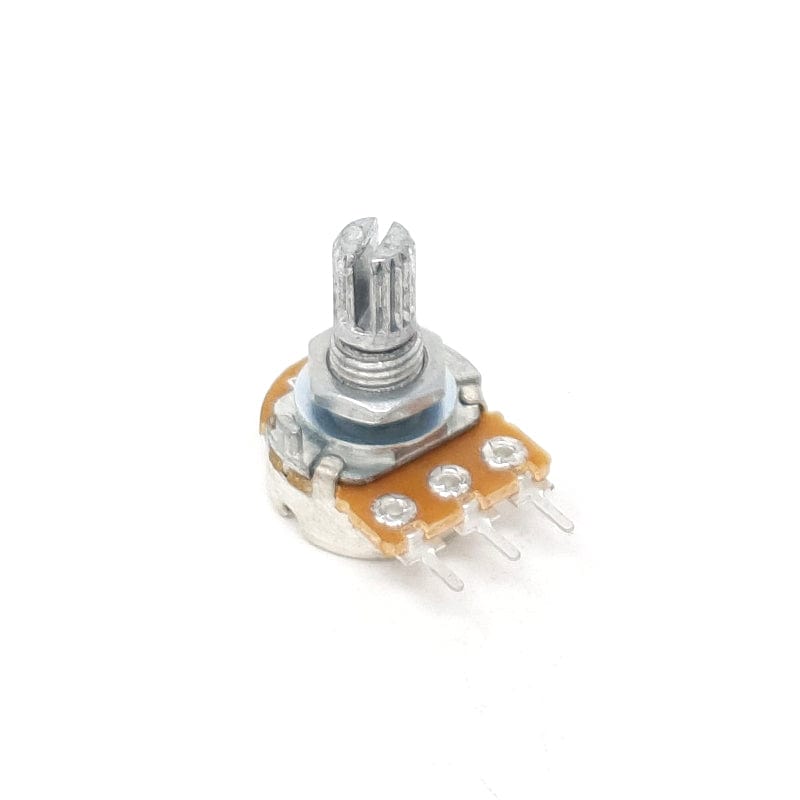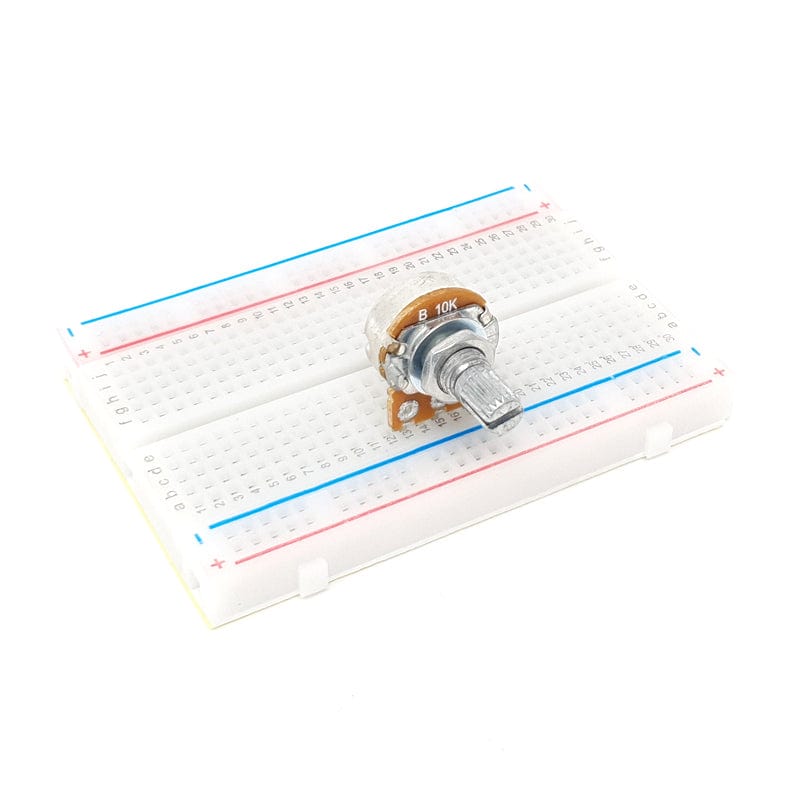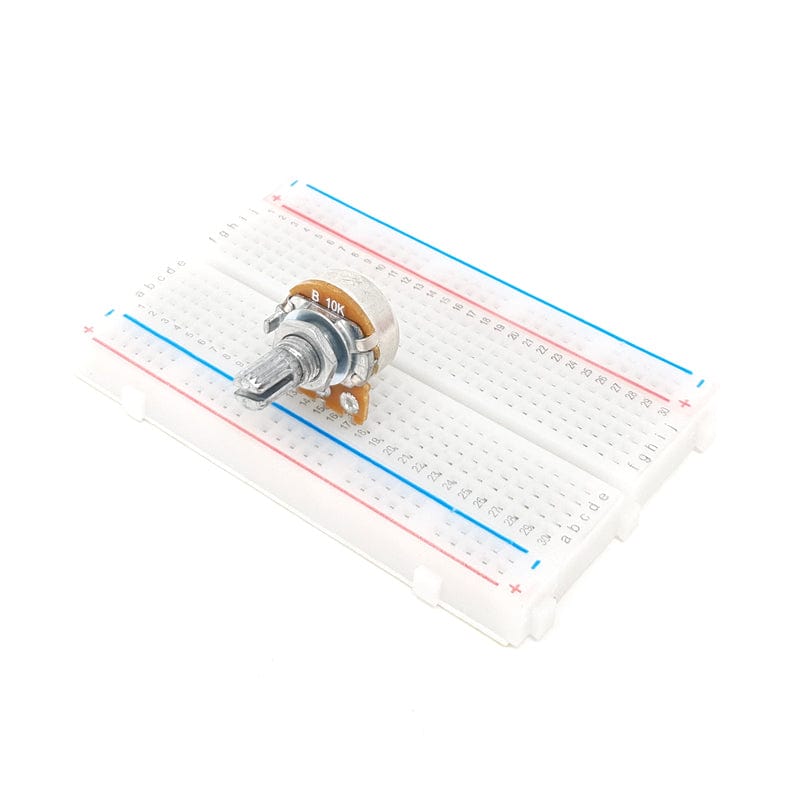 A 10k linear potentiometer which works perfectly both in a breadboard, fixed to a panel or soldered to a PCB.
The potentiometer has a 16mm body and a 300° rotation travel. It's designed to stand up to 100,000 cycles so it should outlast any project you throw at it!
Mount the potentiometer to a panel (just like a volume dial!) by simply drilling a hole and securing with the included nut.
Features