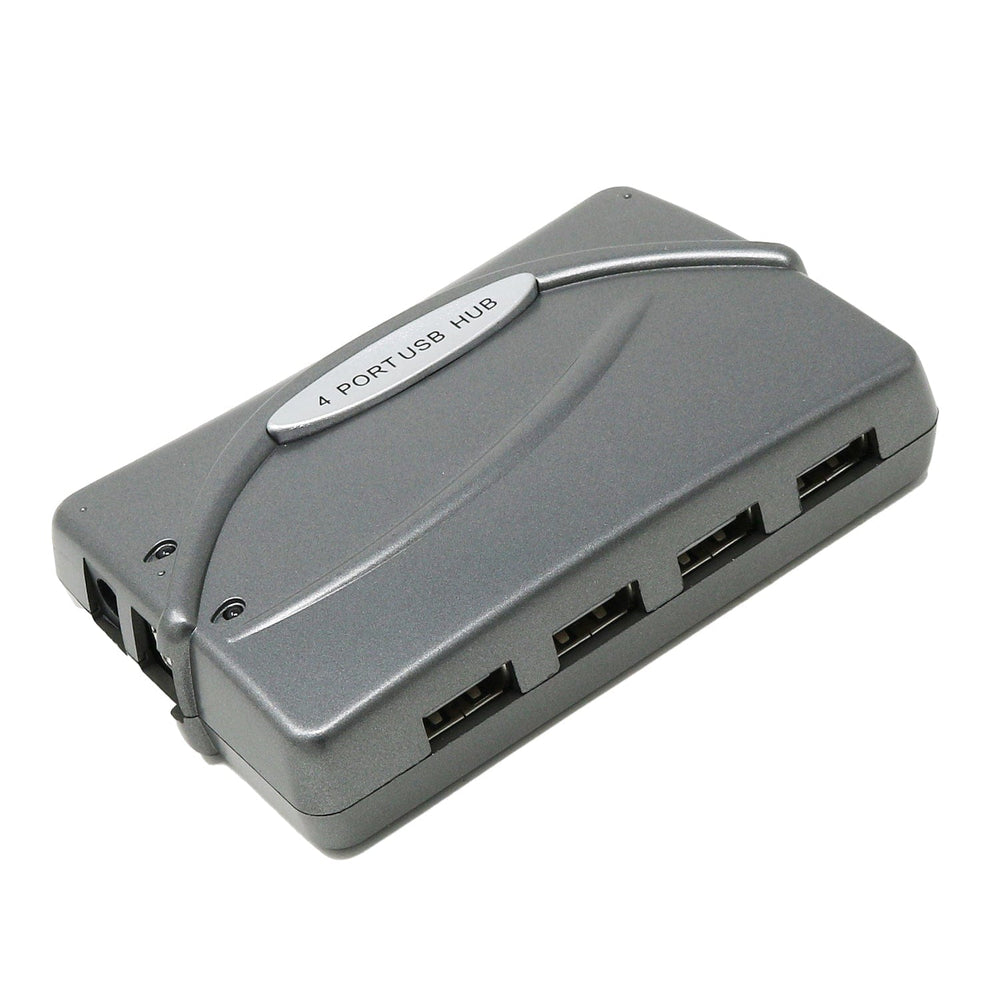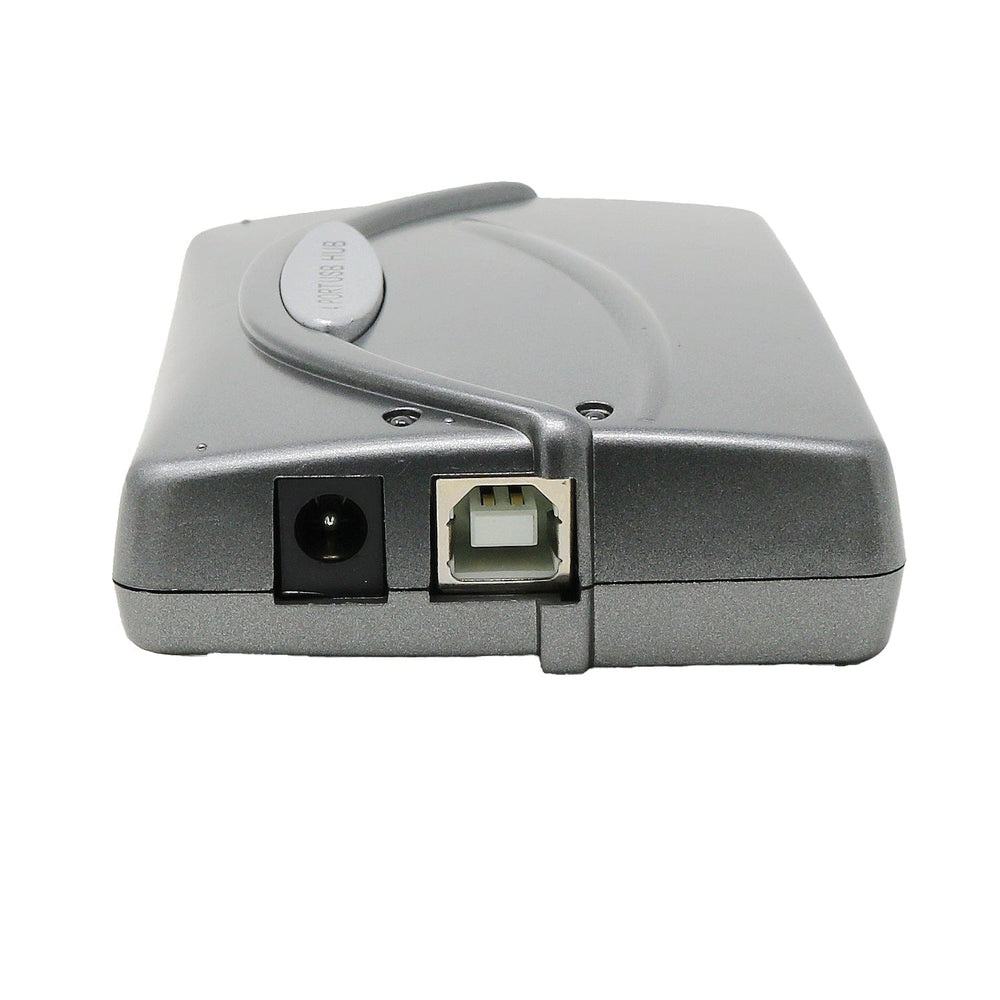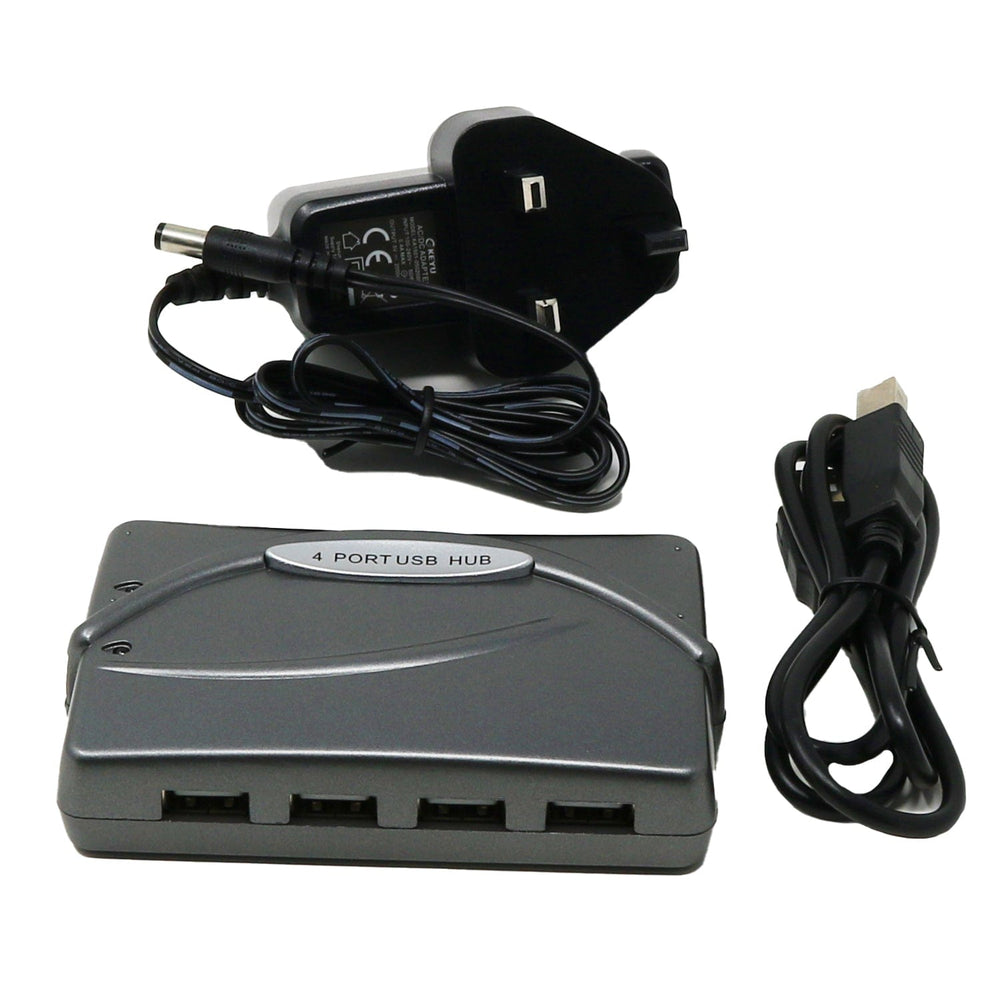 This USB Hub is equipped with 4 USB 2.0 ports, which allows you to connect multiple peripherals to your system with ease. Each port is capable of delivering up to 100mA of power individually, making it ideal for devices with lower power requirements. Additionally, when utilised with the included power adapter, the hub can provide up to 500mA per port, enabling you to connect and power devices that demand a higher power supply. Safety and reliability are paramount, and this USB Hub ensures peace of mind with its over-current protection feature on each port. This safeguard prevents power surges and ensures that your devices remain protected even during heavy usage scenarios.
The hub boasts a convenient and versatile design, offering 4 Type A Female connectors and 1 Type B Female connector. These connectors accommodate a wide range of USB devices, from keyboards and mice to printers and external storage devices, offering you a well-rounded solution for your connectivity needs. It is designed to support various data transfer speeds, ensuring efficient performance for different devices. With support for High-Speed (480 Mbps), Full-Speed (12 Mbps), and Low-Speed (1.5 Mbps) modes, you can seamlessly connect devices that require different levels of data.
This USB Hub is a versatile and reliable accessory that enhances your device connectivity options. With its multiple USB 2.0 ports, individual and powered-up power delivery capabilities, over current protection, and compatibility with various data transfer speeds, this USB hub is a practical solution for optimising your digital ecosystem.
Features
4 USB 2.0 Ports up to 100mA per port, or up to 500mA (with power adapter)
Supports over current protection on each port.
Provides 4 Type A Female and 1 Type B Female Connectors
Supports High-Speed (480 Mbps), Full-Speed (12 Mbps) and Low-Speed (1.5 Mbps)
Compliant with USB specification Revision 2.0
Compliant with Windows 10, Win 8, Win 7 and below
Power LED to indicate Self-power or Bus Power
Supports Plug and Play
Package Contents
1x 4-Port USB2 Hub
1x 5v 2a PSU
1x 80cm USB A-B cable