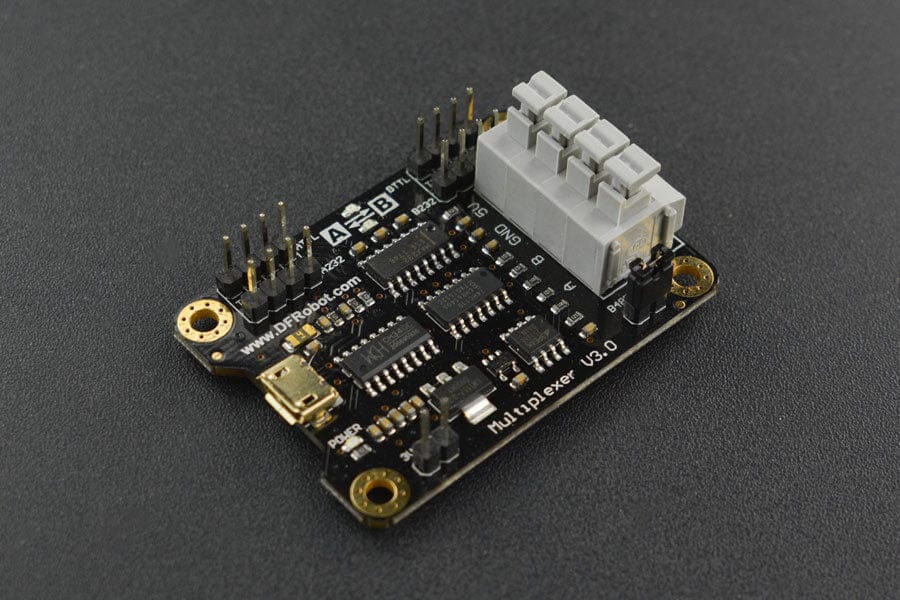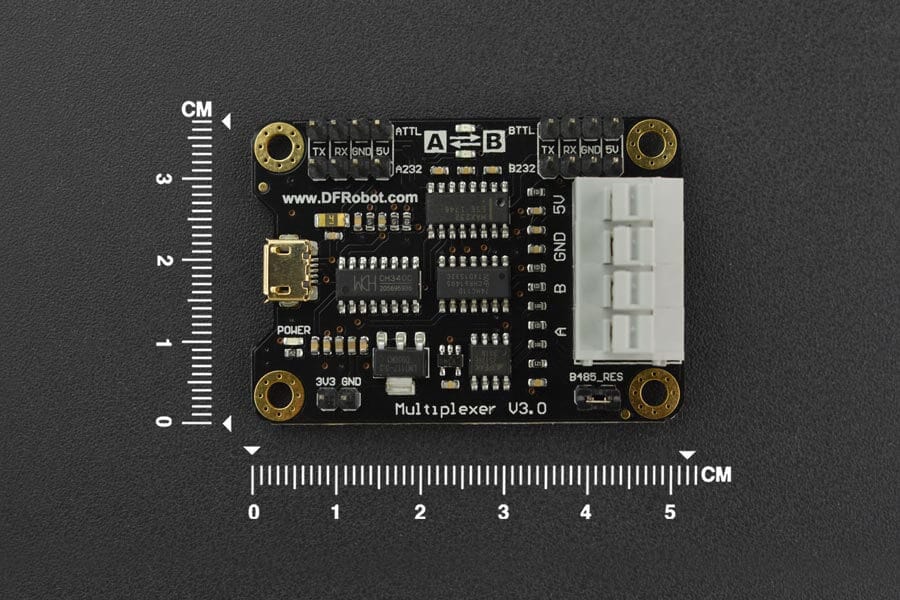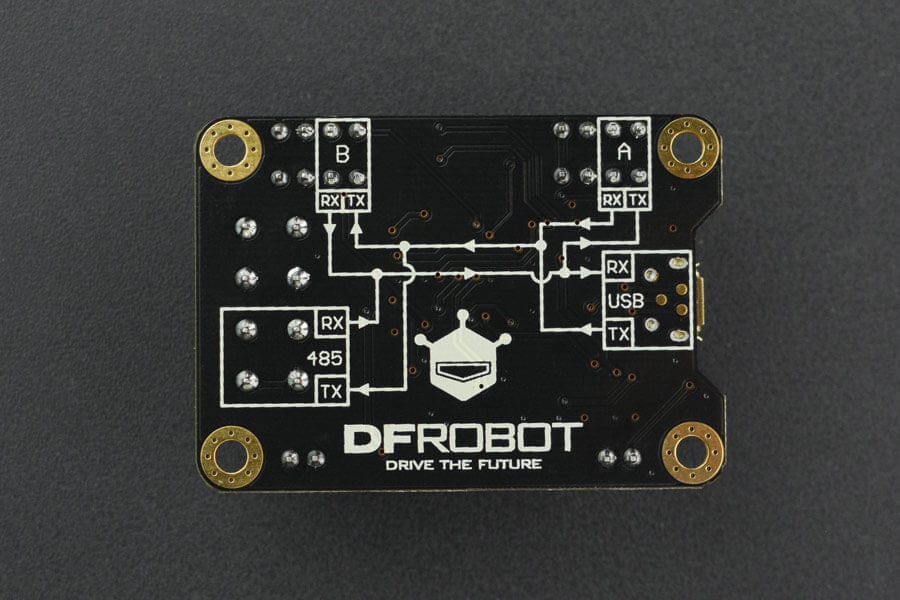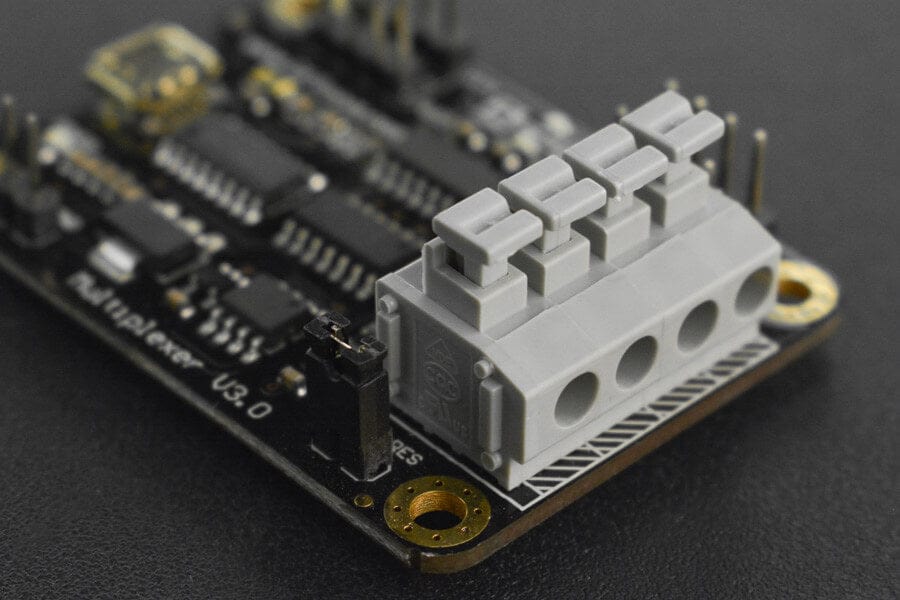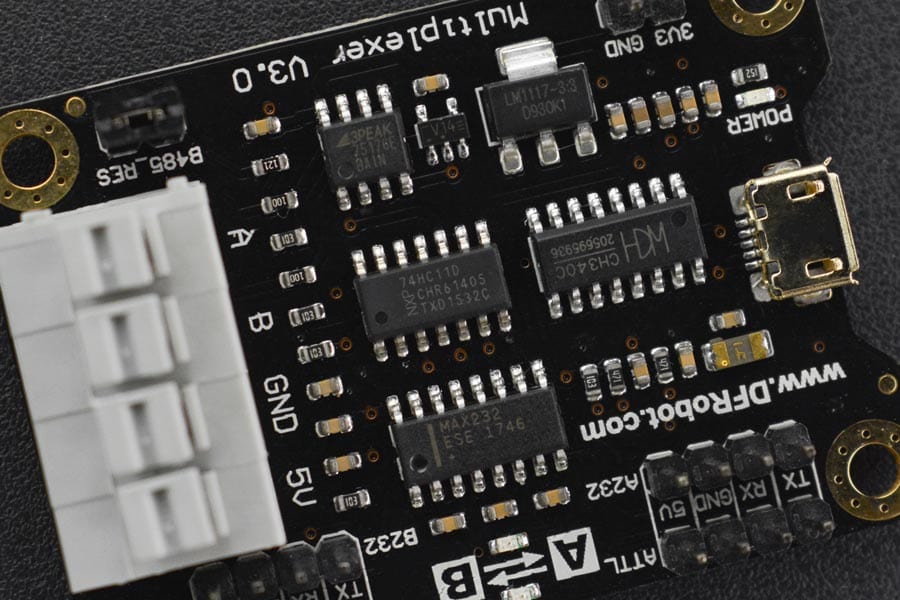 Multiplexer has a set of interfaces for a variety of multi-function adapter plates. It supports USB, TTL, RS232, RS485 interfaces between the system conversions. What's more powerful is that it also supports one input multiple outputs, which greatly facilitates the communication between various controllers.
Tip: Multiplexer board is divided into A and B interfaces. The signal can be convertered between A and B. The signal in the same interface can't be convertered thus only one sender in the same interface, but it allows to have multiple receivers.
In this example, USB signal is converted to TTL, RS232 and RS485 at the same time.
Specification
Supply Voltage: 3.3V to 5V
Power LED on board
Size:52x37mm(2.05X1.45")
Documents
FT232R Driver Download (V1.0 Version)
Shipping List
Multi USB/RS232/RS485/TTL Converter x1