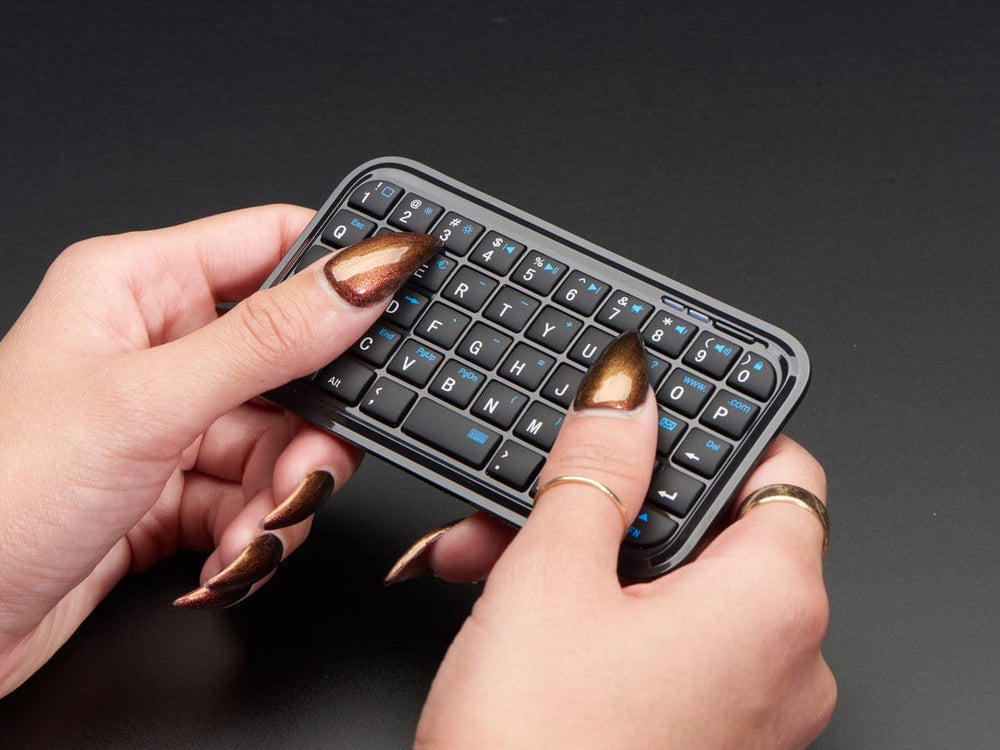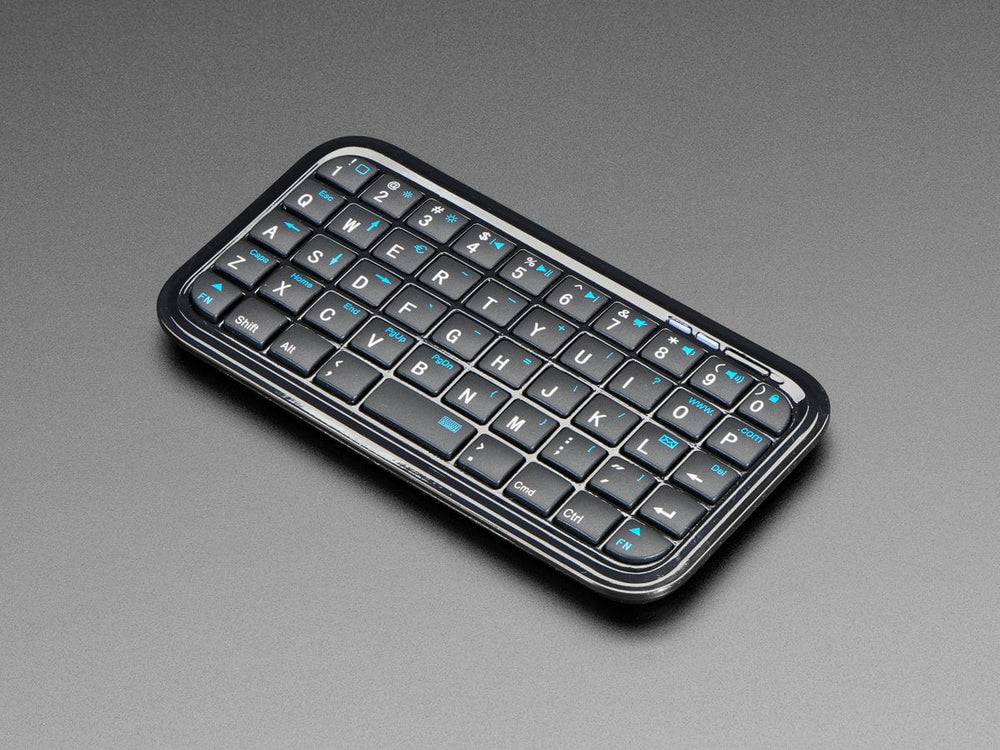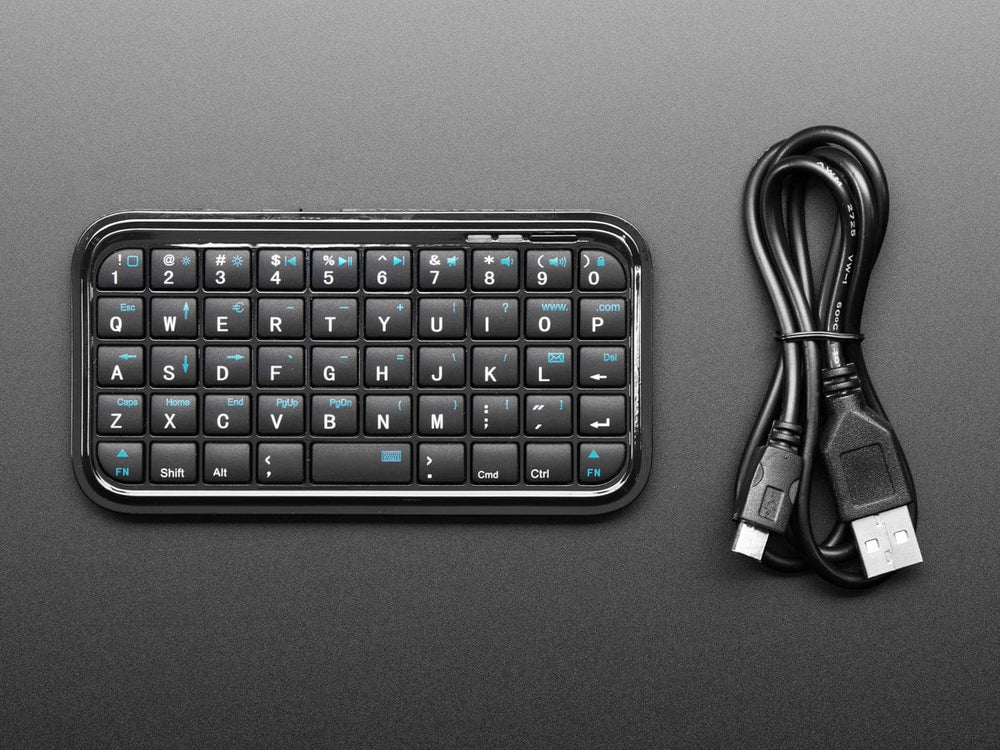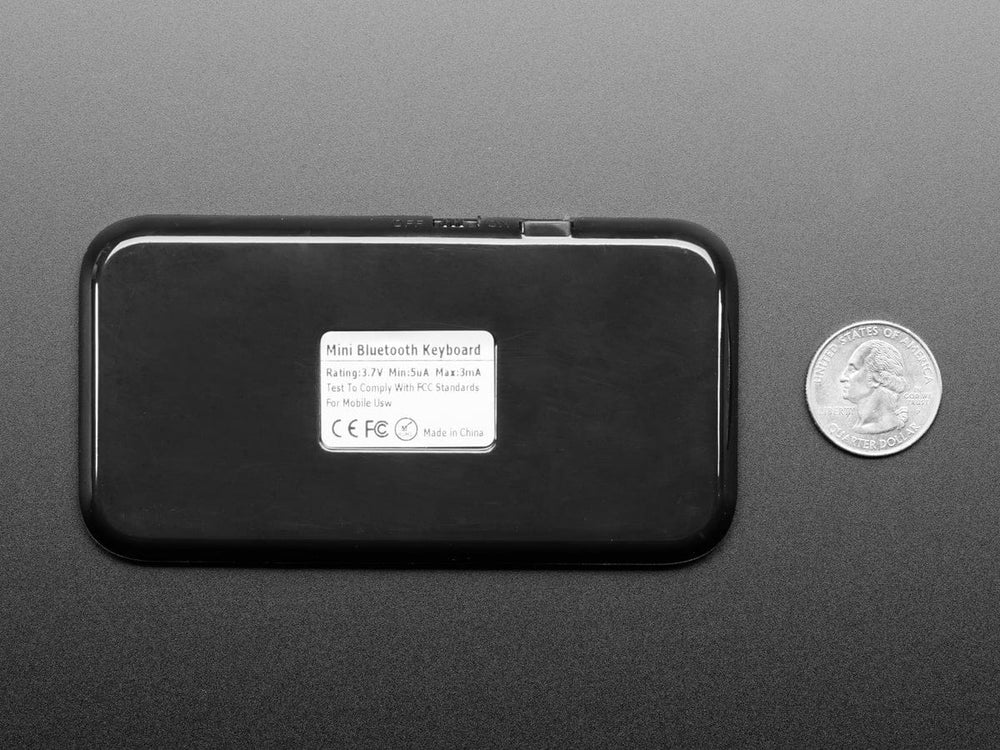 Sure, you have a keyboard. Maybe it's wireless. Maybe it's even Bluetooth. But do you have a mini Bluetooth keyboard? Like Halloween candy, this keyboard is fun-size! If Shakespeare had this wee chiclet keyboard back in the day, he definitely would've remarked, "And though it be little, it is fierce!" We got one of these with a DIY 'teleprompter' kit and thought it would be great for little Raspberry Pi projects
Packed with Bluetooth V3.0, you can pair it with a variety of devices including Raspberry Pi, PC, smartphone, tablet, and even some gaming consoles! The super-slim lil' keyboard boasts a range of 10m, giving you more wireless freedom.
Measuring at 115mm x 60mm x 8.6mm (4.5" x 2.4" x 0.3"), it works comfortably for folks with smaller hands. The first time you use it, we recommend plugging it in to charge, which takes at least two hours. Afterwards, you've got a wireless typing interface for your project!
---
Lithium Battery Shipping:
Due to courier restrictions, this product can only be shipped within England/Wales. With this item in your cart, your shipping options will be limited and may cost more than our usual rates.
Why?
---
Technical Details
Desktop System Requirements:
Windows 7+, Mac OS X, Raspberry Pi OS, Linux (any modern OS with Bluetooth Keyboard support)
Mobile System Requirements
Device must have built-in Bluetooth function
Mobile operating system should be one of the following:

Google Android OS
Windows Mobile (6.0 & later) OS
Nokia Symbian S60 (V3.0 & later) OS
iPhone 4.0 OS & later
Features
Bluetooth v3.0 ('classic' BT, not BTLE! But any computer with BTLE will have classic BT support as well)
49 keys
Built-in rechargable Li-Ion battery, Micro-USB port charging
Color LED for working status indication
Built-in intelligent power manage software for power conservation
Working Range: 10m
Package Contents
Mini Bluetooth keyboard
User Manual
Power USB 2.0 Cable
Product Dimensions: 115.0mm x 60.0mm x 8.6mm / 4.5" x 2.4" x 0.3"
Product Weight: 40.1g / 1.4oz