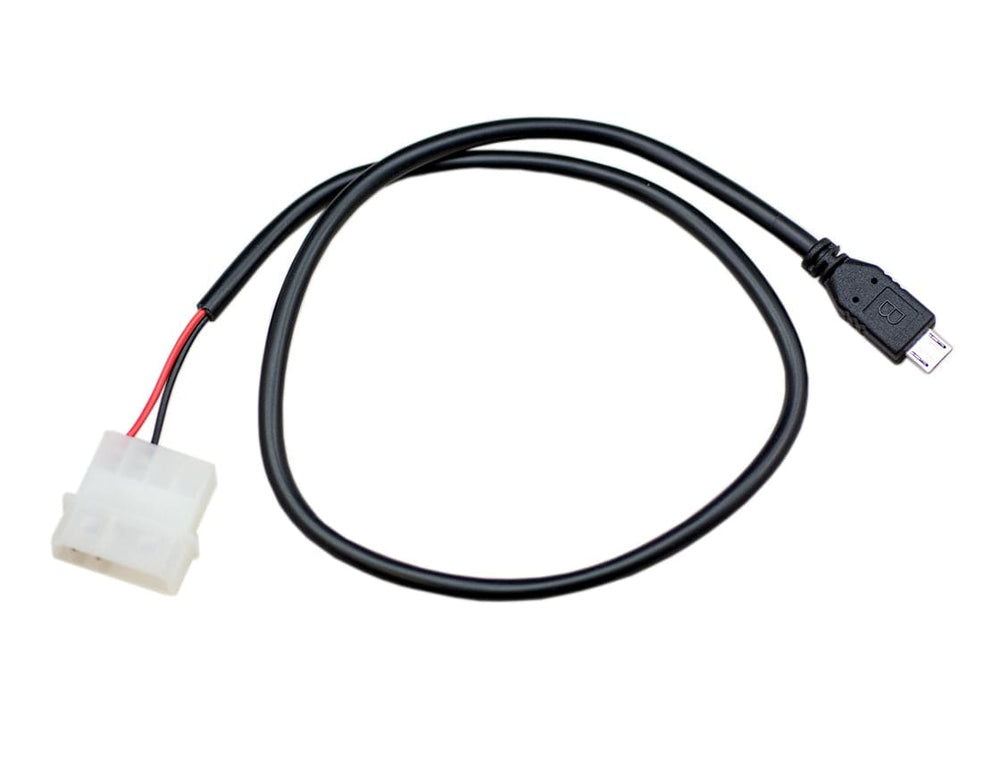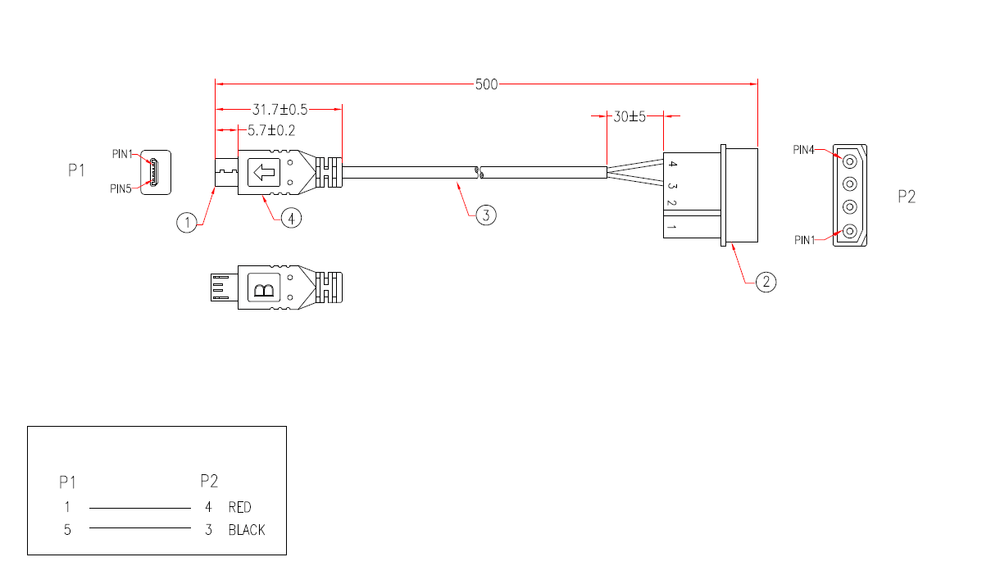 Got an old ATX power supply? Why not use it to power your Raspberry Pi 3/Zero!
This custom made cable features a Micro USB B Male connector on one end and a 4 Pin Molex Socket (5.08mm Pitch) on the other.
We made this cable with 20AWG internal wires, so it's thick enough to carry >3A current without voltage drop, perfect for the Pi 3 B+ and beyond!
This cable is 0.5m long end to end and has been tested for compatibility with the Raspberry Pi.
Please Note. Only the 5V and GND lines are connected, so this cable is for power only.
Features:
Tested for Compatibility with the Raspberry Pi
0.5m Long
Colour: Black
20AWG
Micro USB B Male Connector
4 Pin Molex Socket Connector 5.08mm Pitch
5V & GND Lines Connected