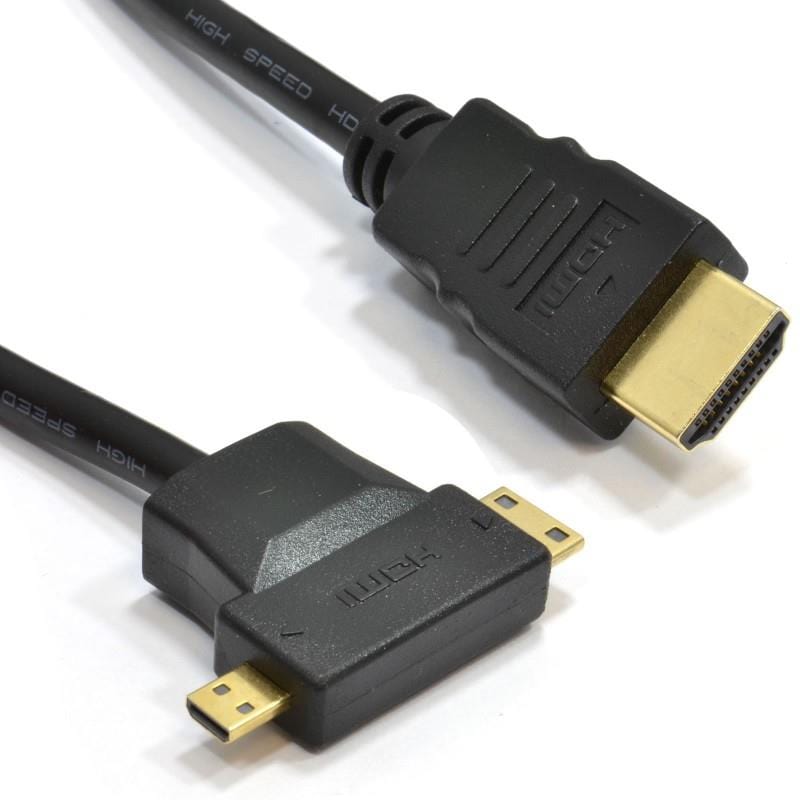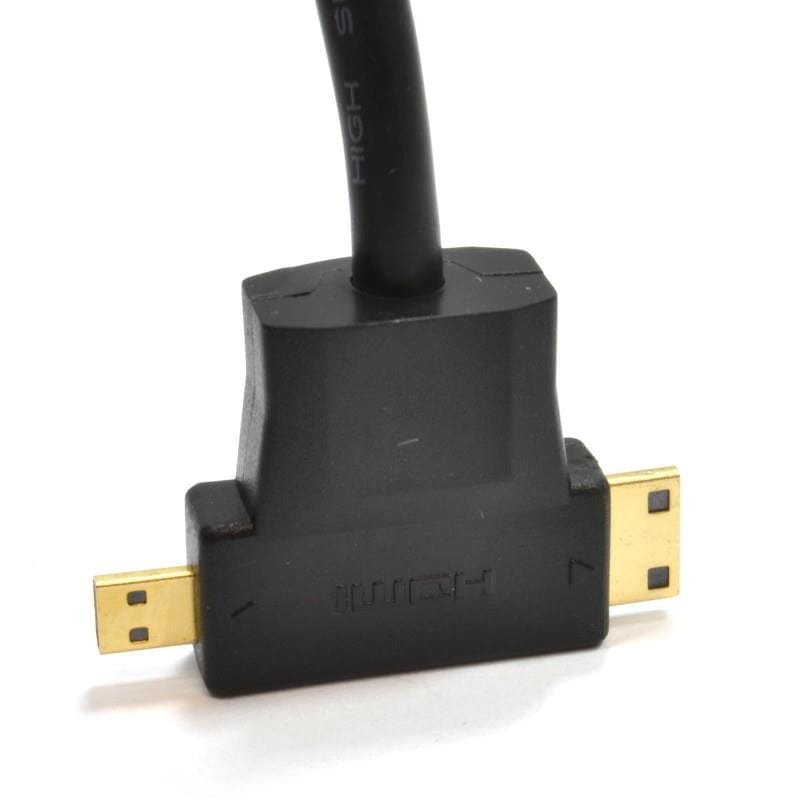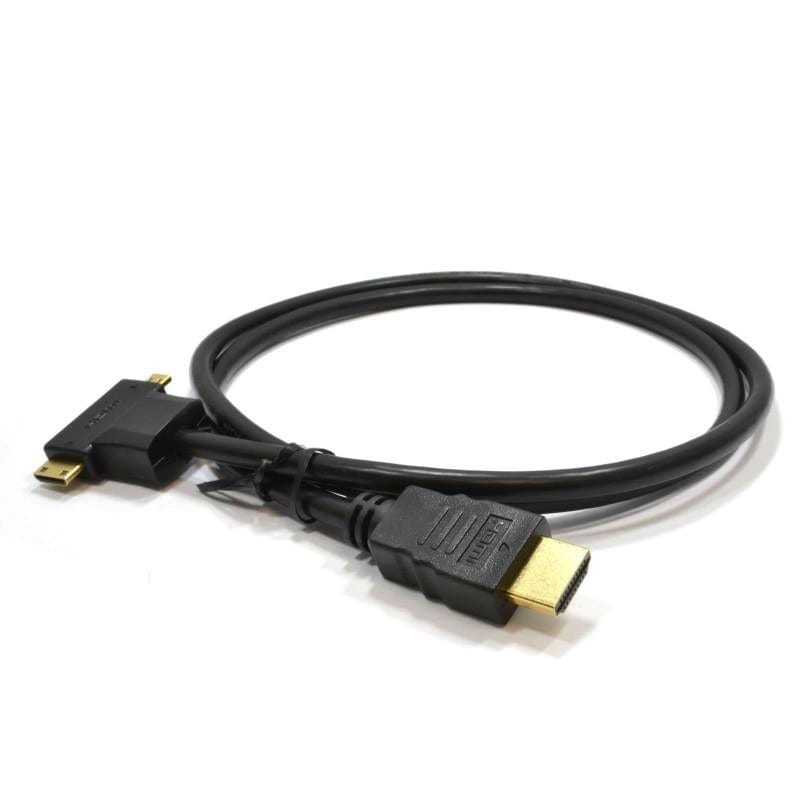 This 1m 'hammerhead' HDMI cable might look odd, but it's the perfect 2-in-1 for tinkerers who play with different Raspberry Pis each time they work on a project.
So how does it work? One end is a standard HDMI connection - perfect for your monitor or TV. The hammerhead end has Mini HDMI one side and Micro HDMI the other.
This means you can either plug the hammerhead end into a Raspberry Pi 4 (micro-HDMI) or a Raspberry Pi Zero (mini-HDMI). The cable is 1m long.
Keep one of these cables connected to your monitor at all times, ready on your desk for whatever Pi4 or Zero project you're working on next.
Notes:
When using with a Raspberry Pi 4, the second micro-HDMI port and audio port are blocked
You can't use both of the hammerhead ends at the same time! It will likely cause something to break, or open a black hole in the universe...