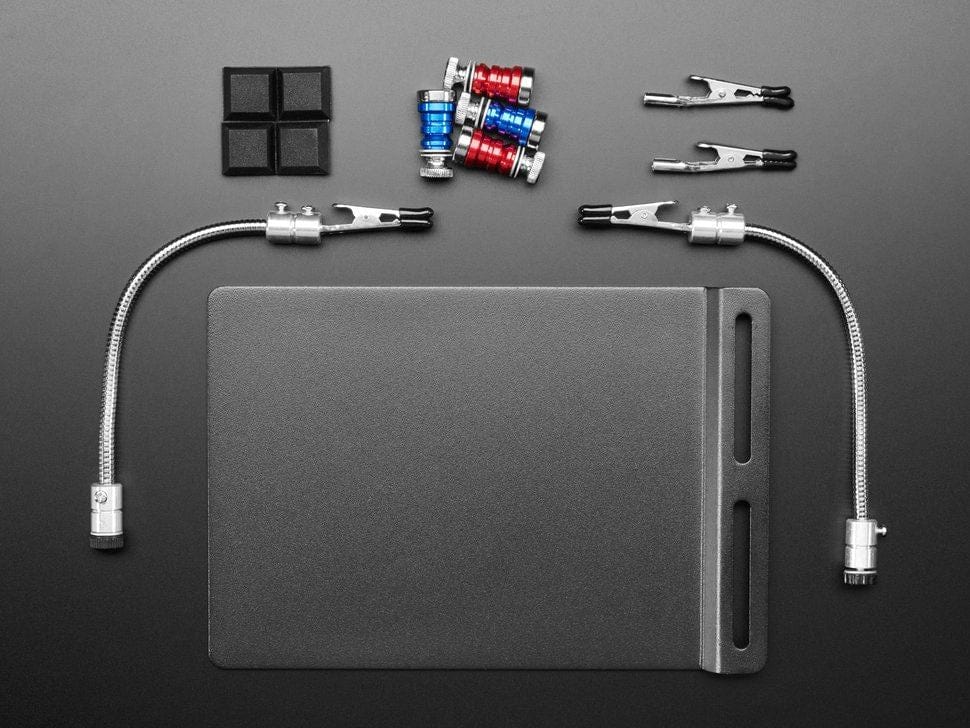 This mini rework station is great for electronic work and repair. These were initially marketed for people doing cell phone repair and rework, and we've found this to be an excellent workspace for SMT work in particular (this holder is way nicer for thru-hole since you can flip the PCB around)
The metal plate weighs just about 600 grams (about 1.3lbs!) and, along with four magnetic mini PCB holders, keeps your PCB from shifting around while you're trying to heat up a stubborn component. The holders screw on to fit PCBs of any shape between 0.2mm to 2mm in thickness.
Features:
Solid metal body with optional grippy rubber feet
Two adjustable alligator clips that attach at the end of the rework plate
Magnetic PCB holders that keep your PCB secure for precise rework
The rework plate is 22cm long,15cm wide, 3mm thick, and comes with two clip arms, four mini PCB holders, and two replacement clip leads.
Solder, soldering iron, and other components are not included.
Need to rework bigger, longer circuit boards? Take a gander at the Fully Adjustable PCB Clamp Holder!