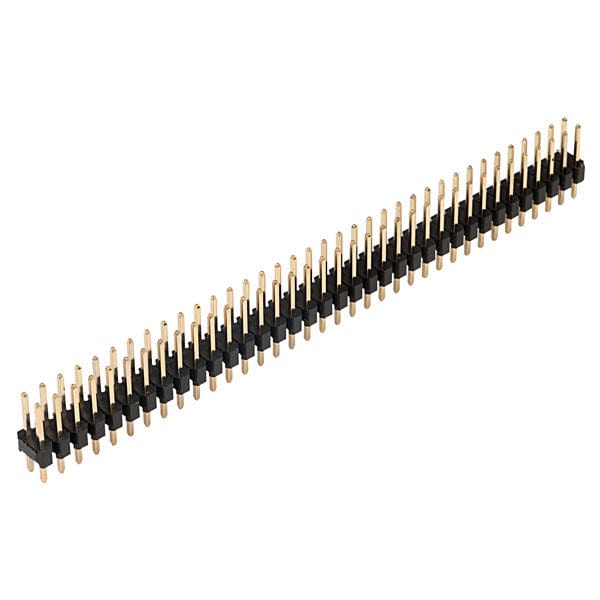 Breakaway headers are the duct tape of electronics. They're great for connecting things together, soldering to perf-boards and fitting into any breakout or breadboard!
These 36-pin long headers have a 2.54mm/0.1" pitch and can be stacked next to each other on a 0.1" grid and broken apart easily with pliers or diagonal cutters. They're even gold plated so they won't oxidize!
These pins headers come in a pack of 5 pieces!
Features
Number of pins - 2 x 36
Current rating 5A
Straight orientation
Solder termination
Gold-plated copper alloy contacts
Mates with 0.64mm square pin
UL94V-0 approved
UL Approved.
Spacing - 2.54mm (0.1")
Length - 91.4mm
Width - 5.0mm
Height - 10.8mm
Pack of 5