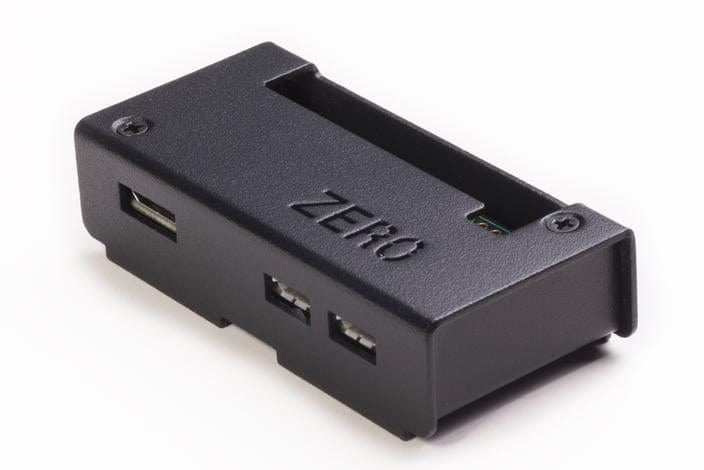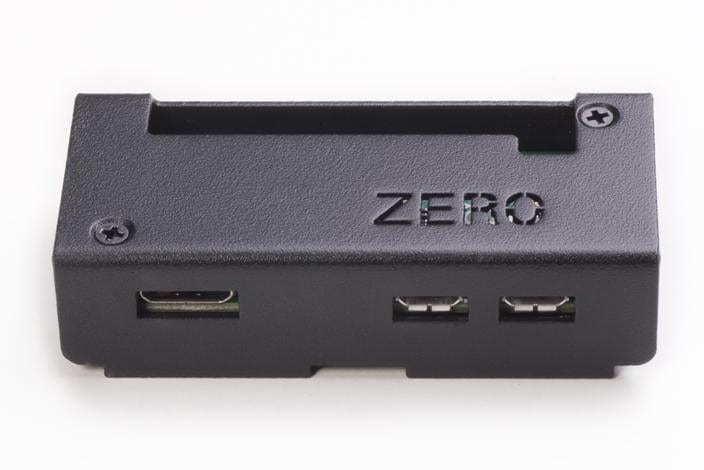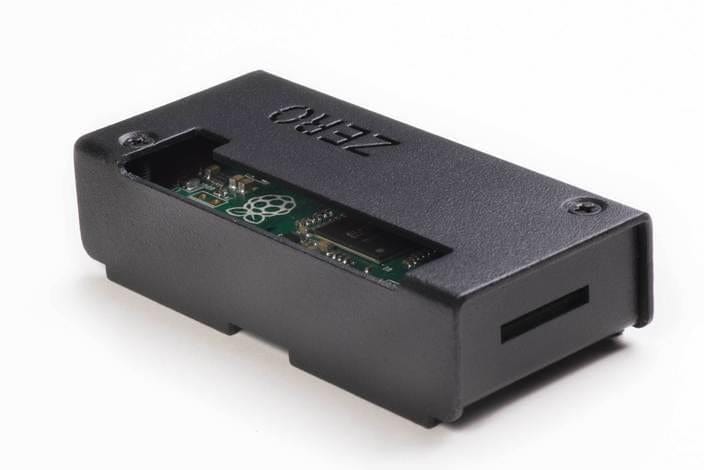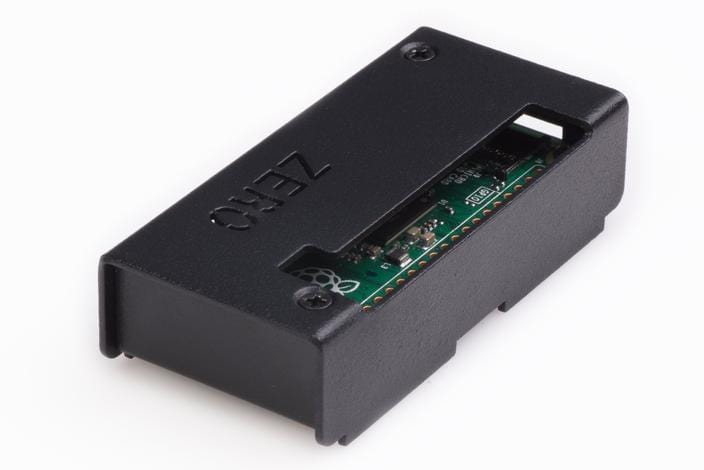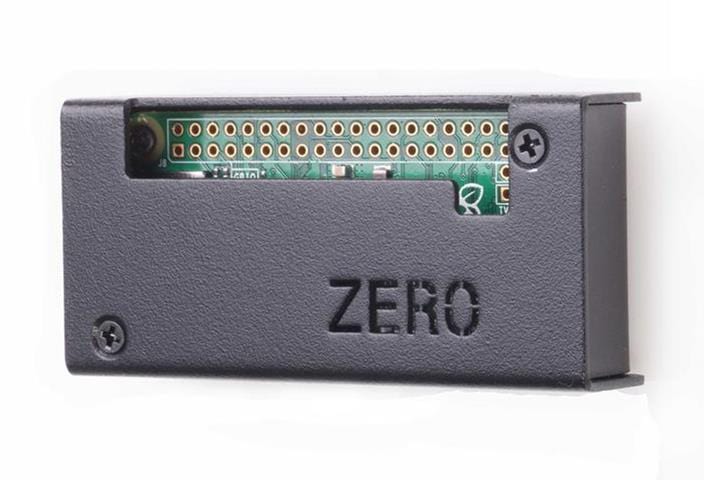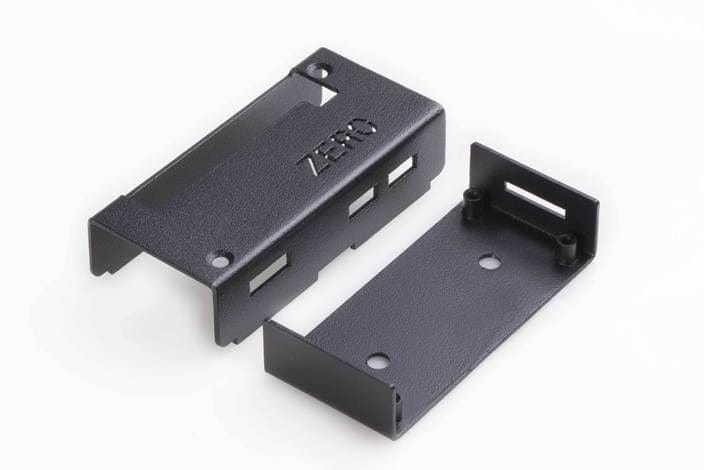 Check out this awesome black metallic case for Raspberry Pi Zero from KKSB-Cases! Compact and robust with a clean design, it's made out of laser-cut steel and finished in powder-coated metallic black!
All necessary cutouts are in place for your Raspberry Pi Zero including power, USB, micro-SD, and the GPIO (no CSI access).
The Raspberry Pi Zero is secured with four hexagonal standoffs and the lid is attached to these standoffs with screws.
Features:
Official product from KKSB-Cases
The robust and reliable metallic build
Metallic black
The bottom of the case features pre-cut mounting holes
Cutouts for power, USB, micro-SD and the GPIO (no CSI camera access)
The dimensions of the case are 72mm x 34mm x 19mm
What's included:
Case (lid & bottom)

2x cross head countersunk screws

1x cross-head screw