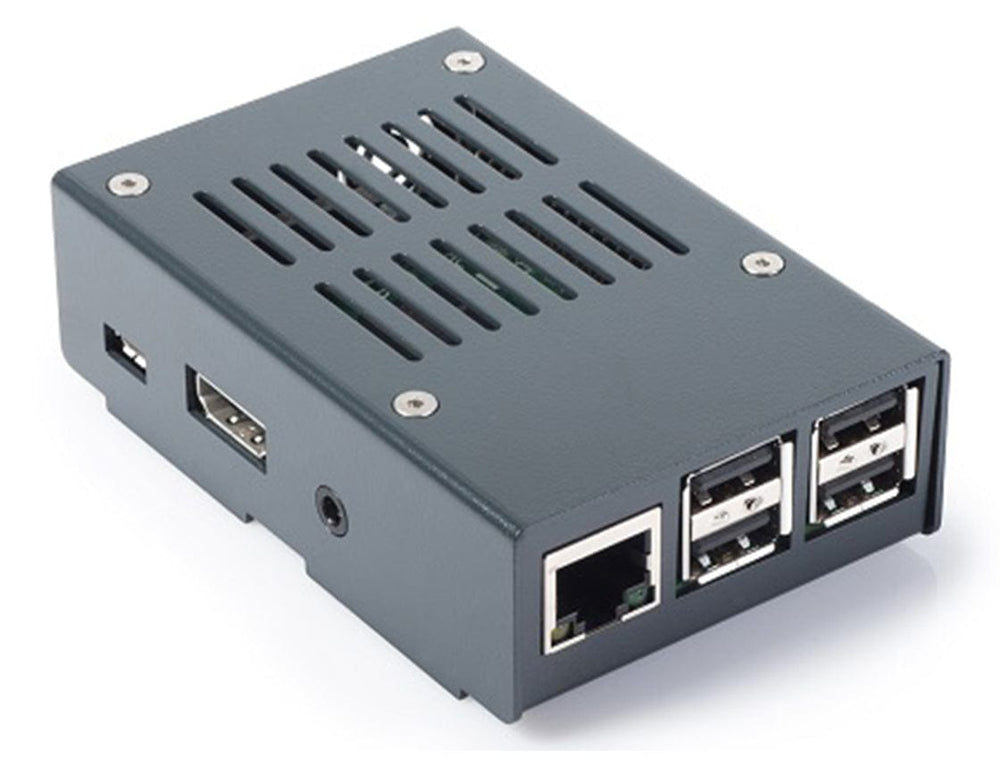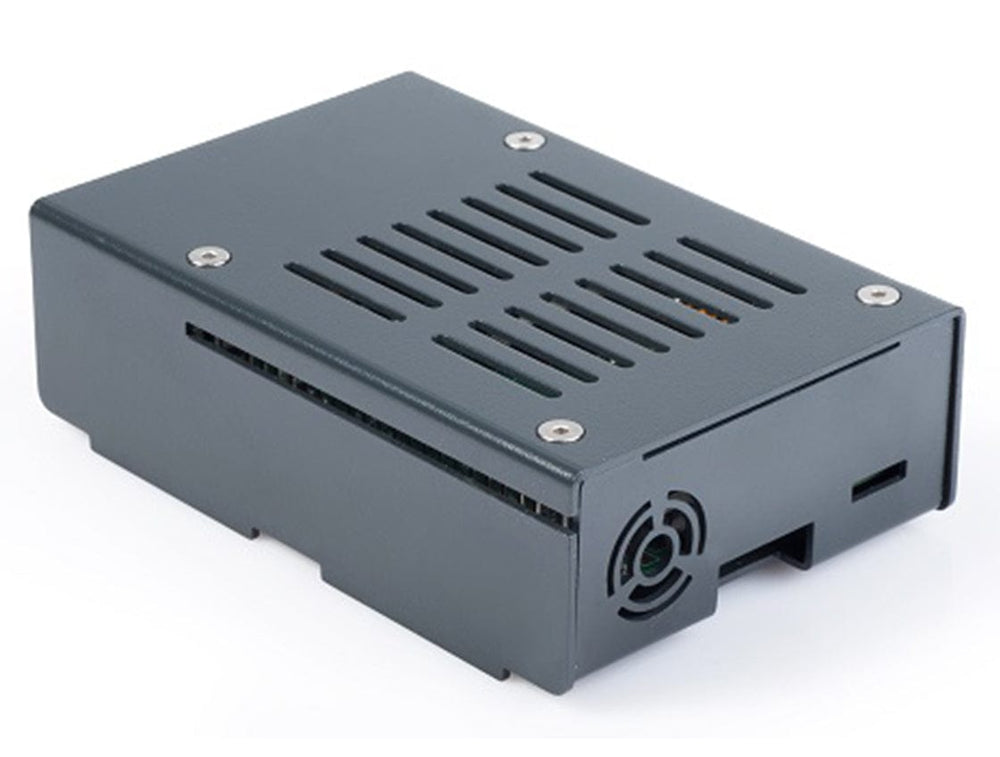 The KKSB full metal enclosures are designed to protect your Raspberry Pi's in rugged environments. Designed is Sweden, these cases are compact, robust and clean. It's a case designed for serious users in industrial applications, or those who want an especially good looking case for their Raspberry Pi!
The case is laser cut aluminium which is then powdercoated, with cut-outs to enable access to all connectors on the Raspberry Pi.
Unlike other metal cases, the KSSB case features a cut-out for the WiFi/Blutooth antenna, which results in minimal signal loss ~ RSSI measured signal reductions around 1-10% compared with a board without case.
This case also includes a side exit slot side for a ribbon cable to be fitted to the board's 40 pin GPIO header, in addition to a cut-out for the Raspberry Pi camera module. The board is clamped with two hexagonal standoffs and the lid is attached to these standoffs and with countersunk hex screws, leaving a smooth finish.
Dimensions:
Length: 92 mm
Width: 61 mm
Height: 29 mm