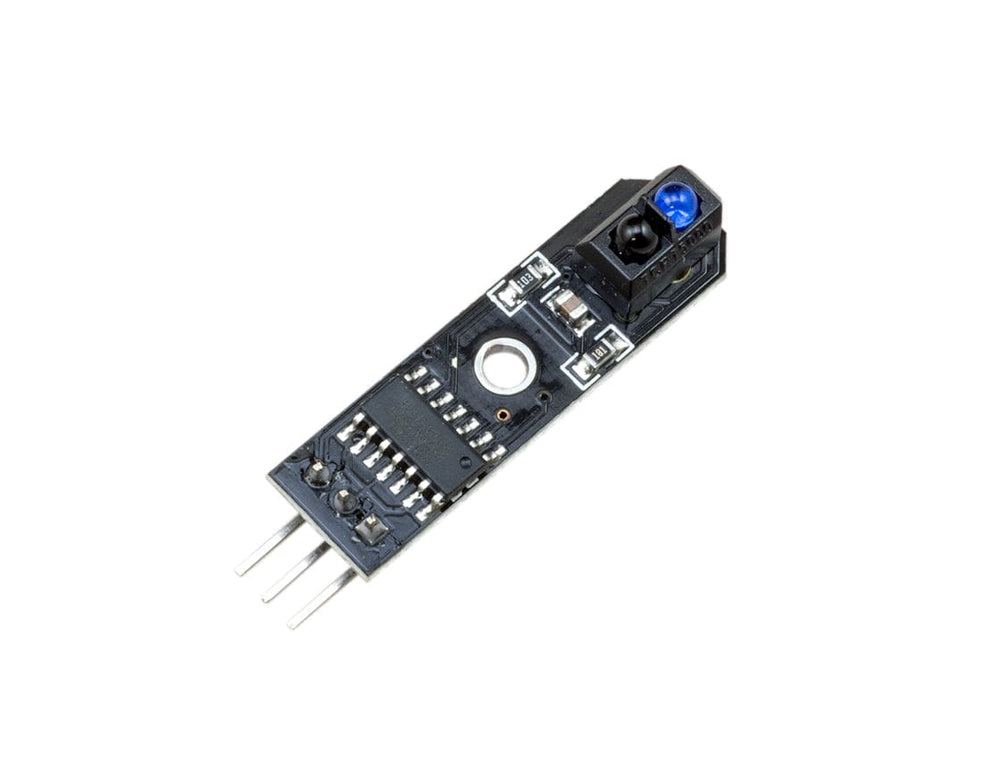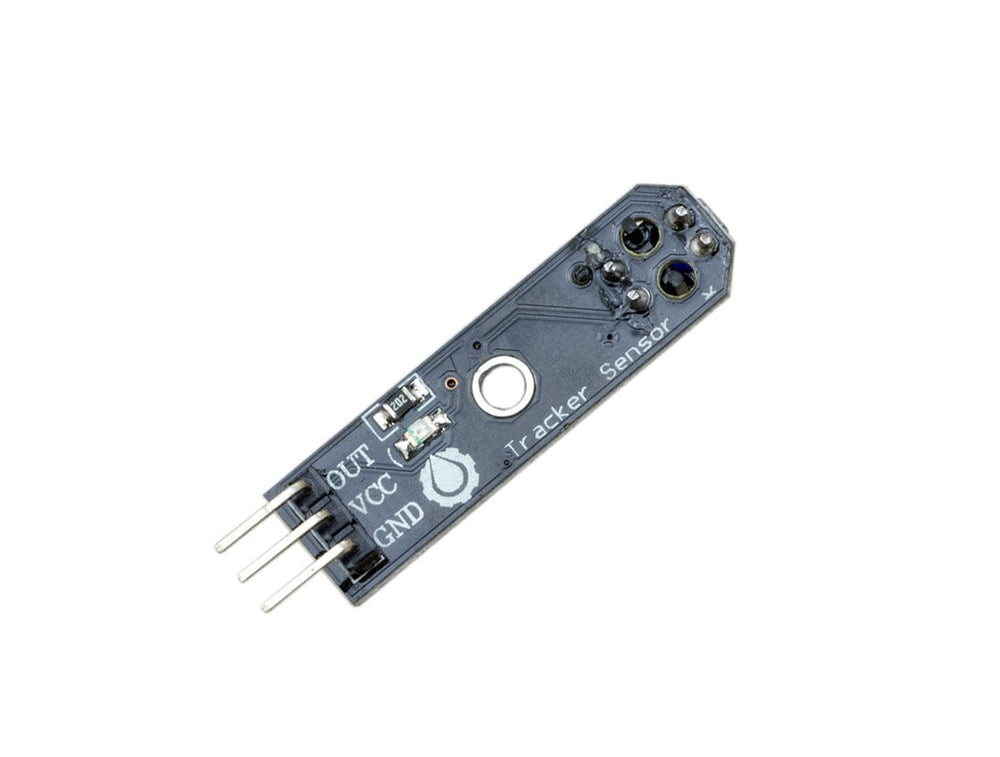 An infrared line follower!
We highly recommend that you purchase these sensors in pairs! Therefore you place one sensor either side of the line you want to follow. Sensors are low, and go high when they see a white surface. If it detect reflective surface it goes high.
Based on the TCRT5000 these sensors consist of a pair of reflective sensors which include an infrared emitter and phototransistor. The sensors can be used for line/track following and obstacle avoidance in robots!
Features & Specification
Size: 35mm x 10mm
5V DC
Detector Distance: 10mm
Built-in TCRT5000 Sensor NSOR
Compatible with Arduino & Raspberry Pi
Detector type: phototransistor
Operating range within > 20 % relative collector current: 0.2 mm to 15 mm
Typical output current under test: IC = 1 mA
Daylight blocking filter
IR Emitter wavelength: 950 nm