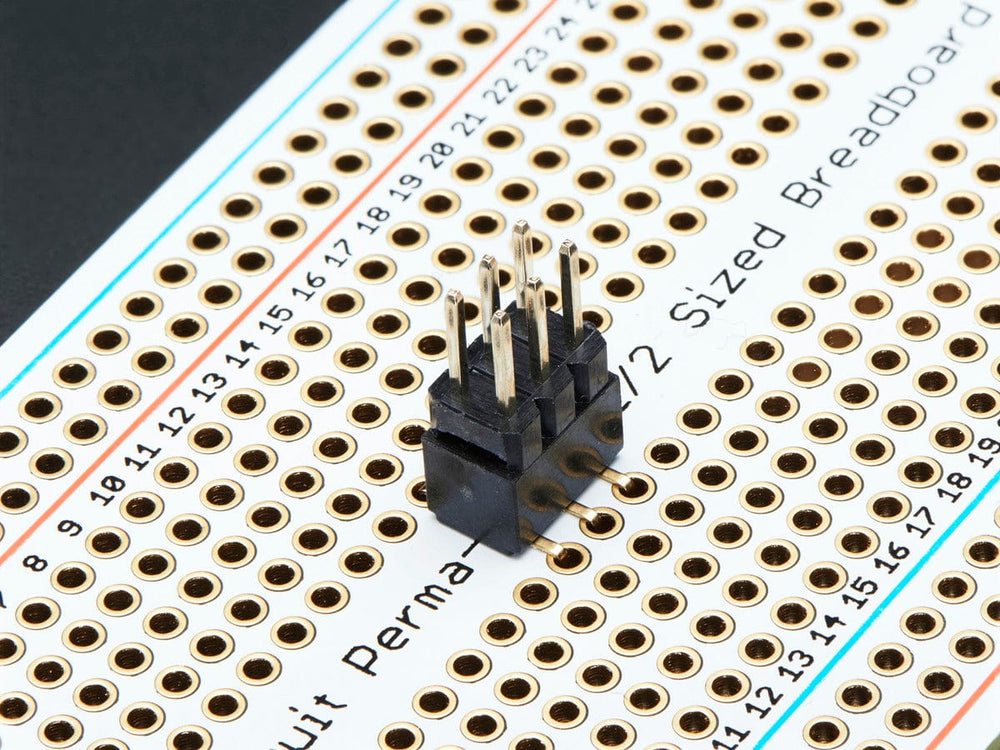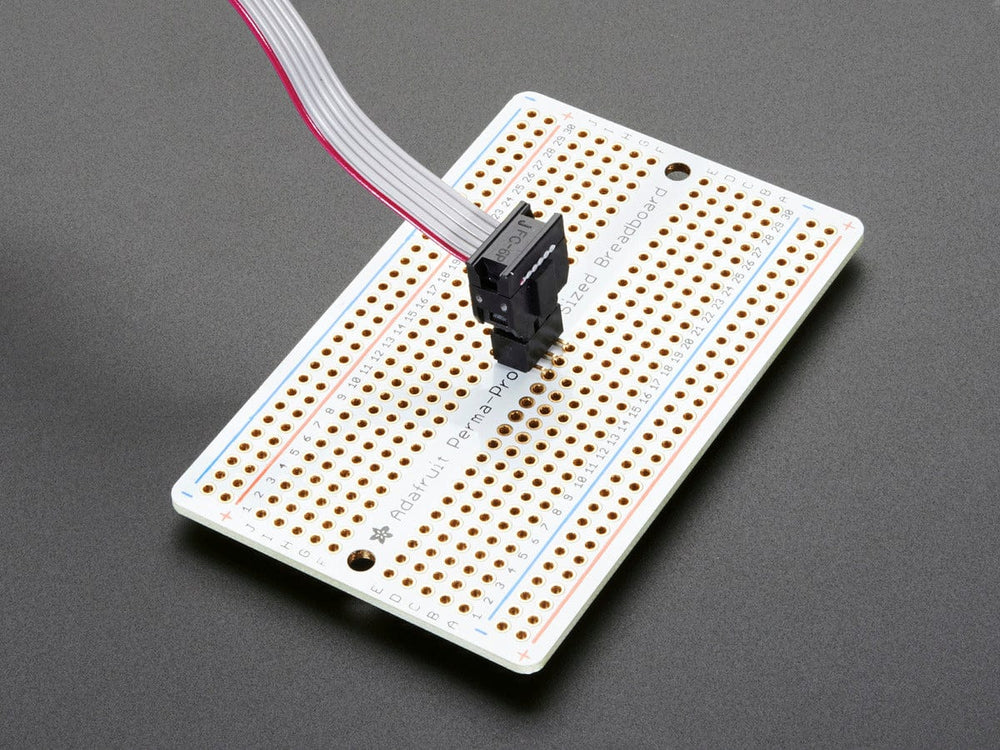 This little 2x3 (6 pin - 0.1 spaced) IDC Breadboard Helper is great in conjunction with our 6-pin IDC cable.
It comes in two parts, a 'pin-through' socket and a male header. The socket straddles the center of a Perma-Proto and then the header plugs into the top of the socket.
Works best when soldered in place (they don't always stay put in a breadboard).
Each order comes with one socket and one header. Perma Proto and IDC cable not included!
Technical Details
Dimensions (assembled): 8mm x 8mm x 17mm
Dimensions (header): 7mm x 4.5mm x 12mm
Dimensions (socket): 8mm x 8mm x 8mm
Weight (assembled): 0.7g