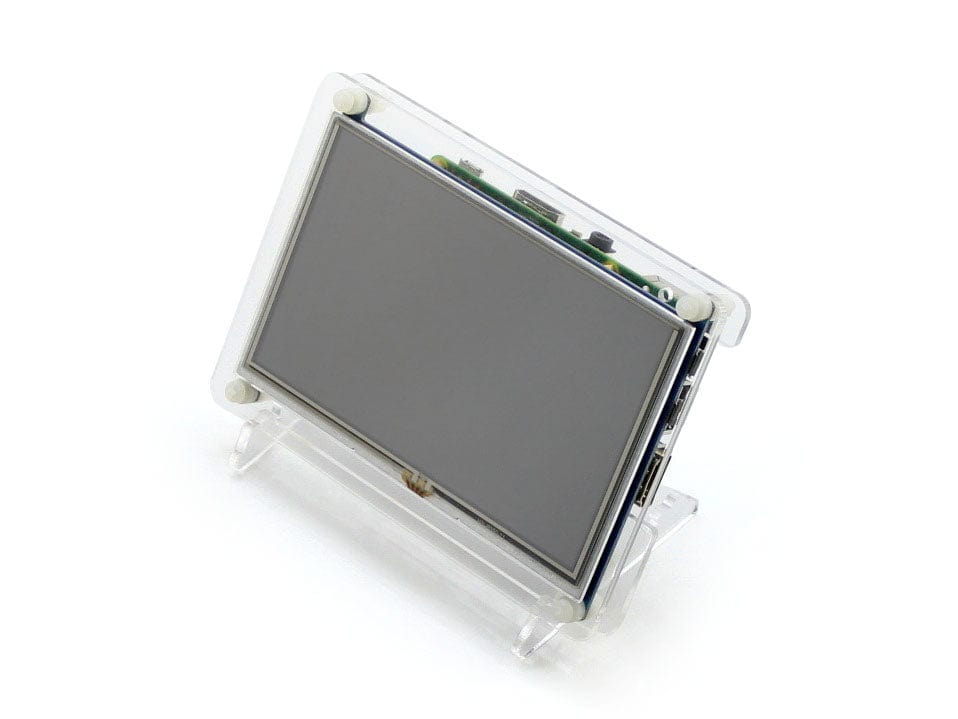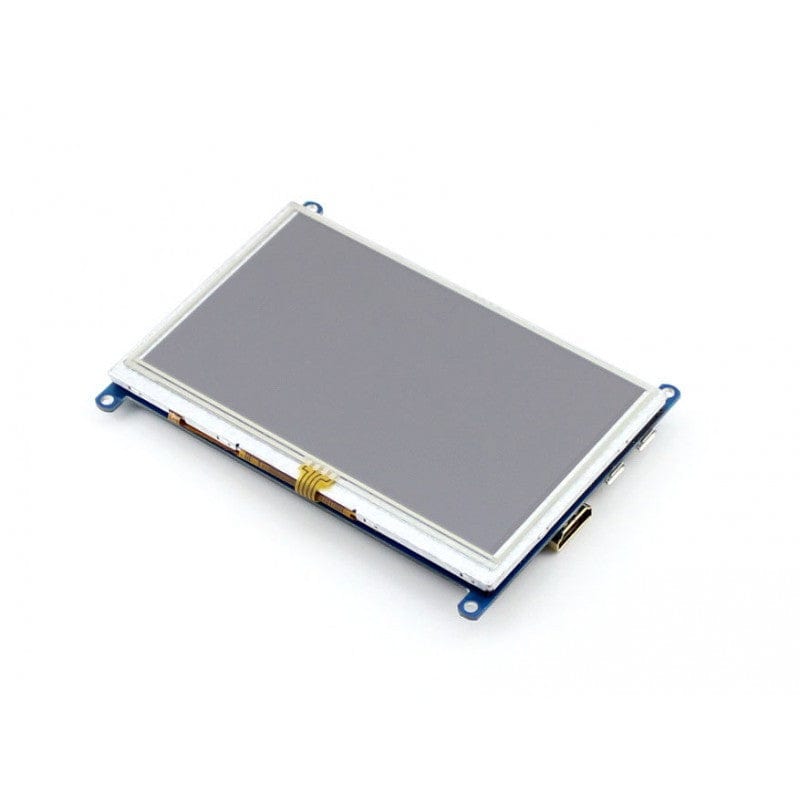 Waveshare have released this neat little 5" 800x480 touchscreen display for the Raspberry Pi! It's easy to set up, and comes complete with a clear acrylic stand!
This device uses the Pi's HDMI output for display, and the Pi's USB port for touch control.
Installation is easy, you can either use the custom image, or follow the set up guide detailed on the Waveshare Wiki. Please Note. This device does require some simple set up.
Features:
800×480 high resolution
Resistive touch control
Supports Raspberry Pi
Supports Banana Pi / Banana Pro, comes with Lubuntu, Raspbian images
Supports BB Black, comes with Angstrom image
For other mini-PCs, driver is required and should be developed by users
Not only for mini-PCs, it can work as a computer monitor just like any other general HDMI screen
HDMI interface for displaying, USB interface for touch control
Backlight can be turned off to lower power consumption
Rev2.1 Features:

Standard HID protocol, easy to be integrated into your system
For the Raspberry Pi, supports Raspbian, Ubuntu, single touch, and driver free
When work as a computer monitor, supports Windows 10/8.1/8/7, single touch, and driver free
The Case
Material : high quality clear Acrylic, black and white
Comes with bottom holder, optional tilt angle, 45° or 60°
Features mounting holes for Raspberry Pi B/A+/B+/2B/3B, Banana Pro
Downloads