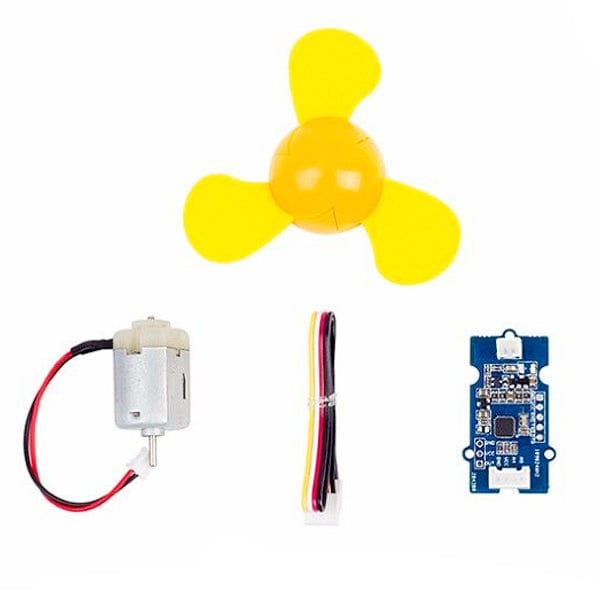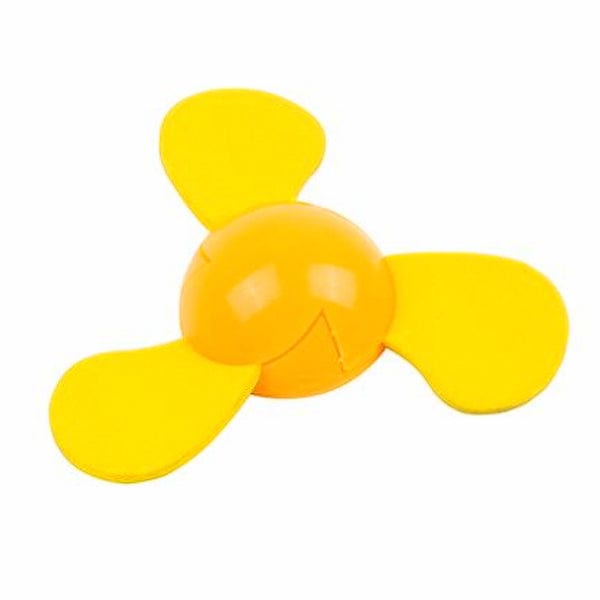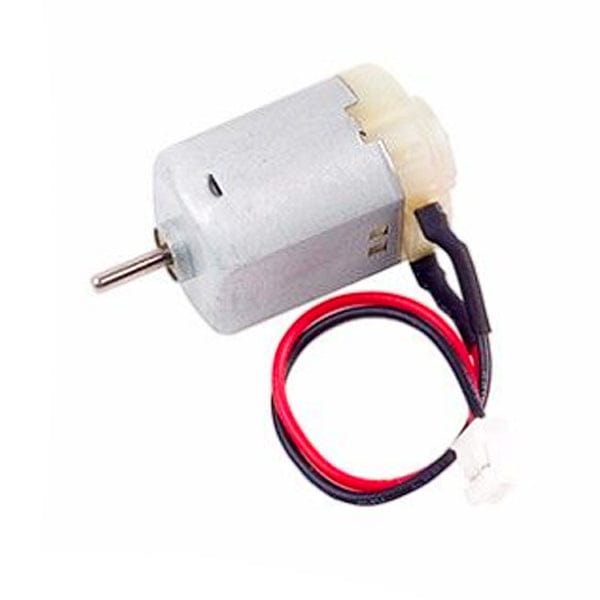 Hey hey, calm down, have some fresh air here. The Grove – Mini Fan v1.1 can be set up in seconds and bring you some nice and cool air in the hot days. It has four parts, a mini fan, a DC Motor, a DC motor driver and a Grove cable. The cartoon-style fan design makes it good choice for decorating your little LEGO house as well.
The motor driver boards have a built-in programmable microcontroller that uses Arduino IDE. In default, it is programmed to drive DC motors with analog inputs, and the rotate speed depends on the value of input signal. You can simply connect up all the parts and plug it into a controller board that has Grove interfaces, upload some code and you are ready to make it spin.
Check out the image below to see how easy it is to control the motor with a light sensor.
Features
Easy to use
Cartoon Style mini fan
Soft fan-blade to avoid injuries
Built-in programmable microcontroller that uses Arduino IDE
You can change the code to drive servo motors instead of DC motor

Product number: Seeed 108020021
Specificaitons
Input Voltage: 5V
Connector: 4 Pin Buckled Grove interface for input signal; JST 2.0 interface for the DC motor
Dimension: 20mm x 20mm
Documents
For all Grove users (especially beginners), we provide you guidance PDF documents. Please download and read through Preface - Getting Started and Introduction to Grove before your using of the product.