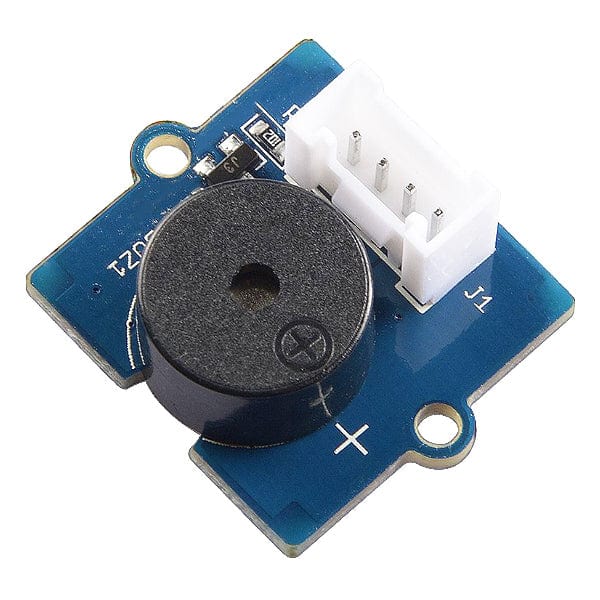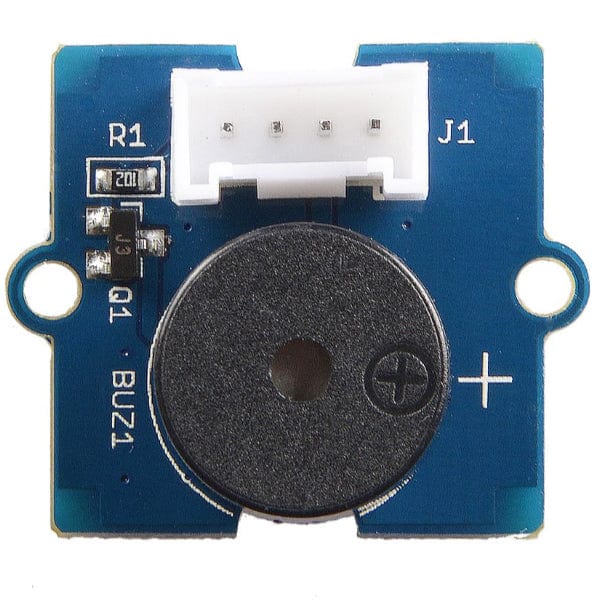 Buzzer Sensor for the GoPiGo & GrovePi System. The Buzzer is a great way to indicate something is happening with your GrovePi or GoPiGo robot car! Program it to listen to noise with the Sound Sensor, or detect light with the Light Sensor, and alert you when there's something you need to know! Or just program it to sound every time your favorite basketball team scores a point!
Please Note. This product uses a Grove Sensor Connector, and requires a compatible Grove Board for use on the Raspberry Pi.
Please Note. This package includes the Sensor & Grove Cable Only. Mounting hardware & Servo Package for use on the GoPiGo is sold separately.
This is a simple yet enjoyable twig to use. The piezo can be connected to digital outputs, and will emit a tone when the output is high. Alternatively it can be connected to an analog pulse-width modulation output to generate various tones and effects.
Resources
Product number: Seeed 107020000