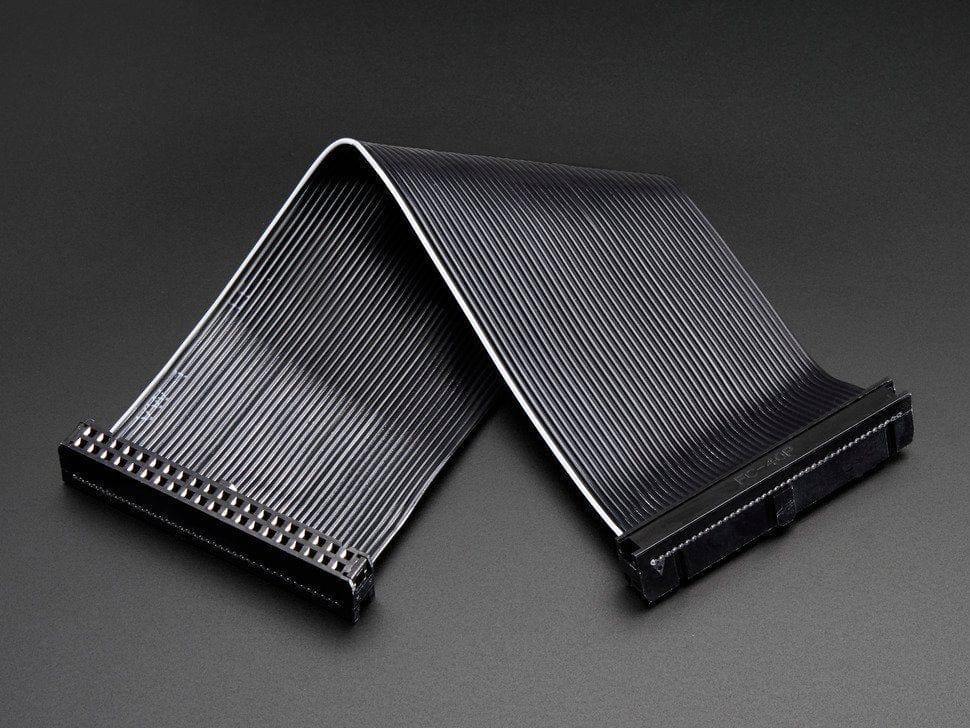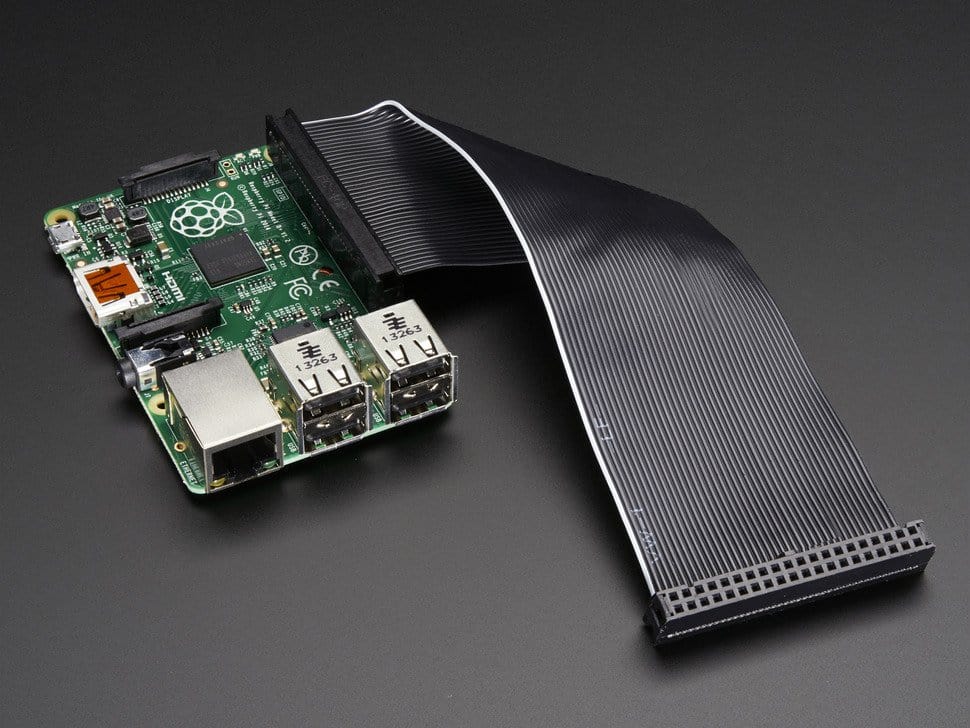 Recent models of the Raspberry Pi have a row of 2x20 pin headers. These are the GPIO (general purpose input/output) pins that you can use to connect to other components like sensors and LEDs.
If you want to break those contacts out onto a PCB, you'll want this cable! It's ~170mm long and has 40 socket & wire sets. Pin #1 is marked with a white wire.

It's an essential accessory for getting started with your brand new Raspberry Pi!
Specification

Colour: Black
173mm x 33mm
Weight: ~14g