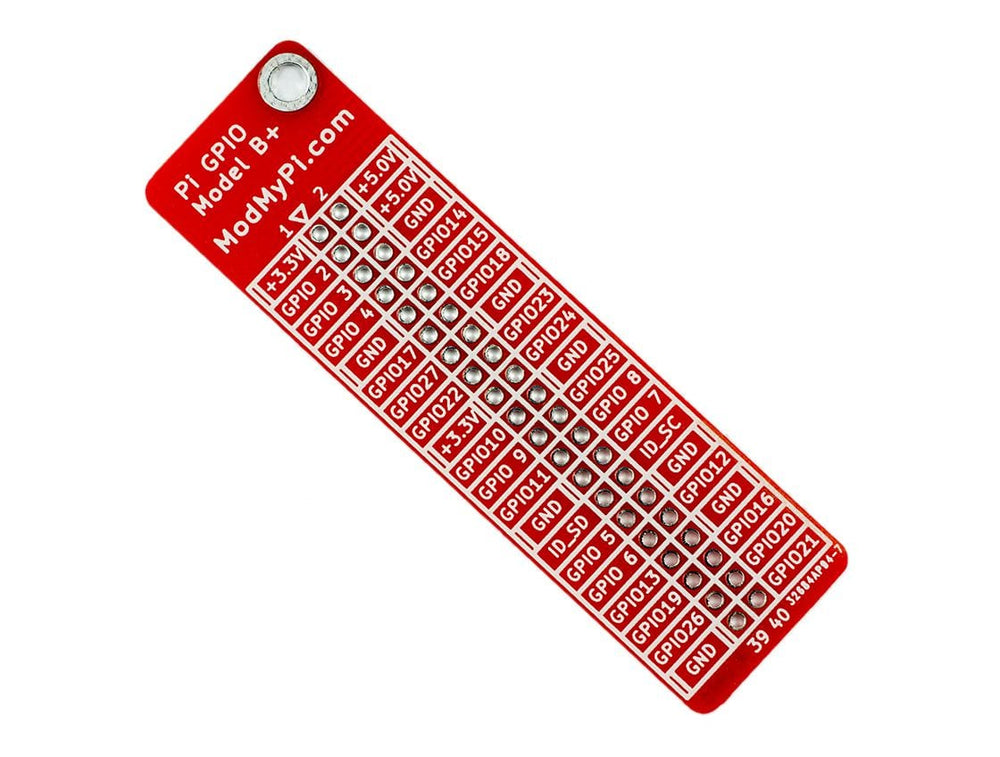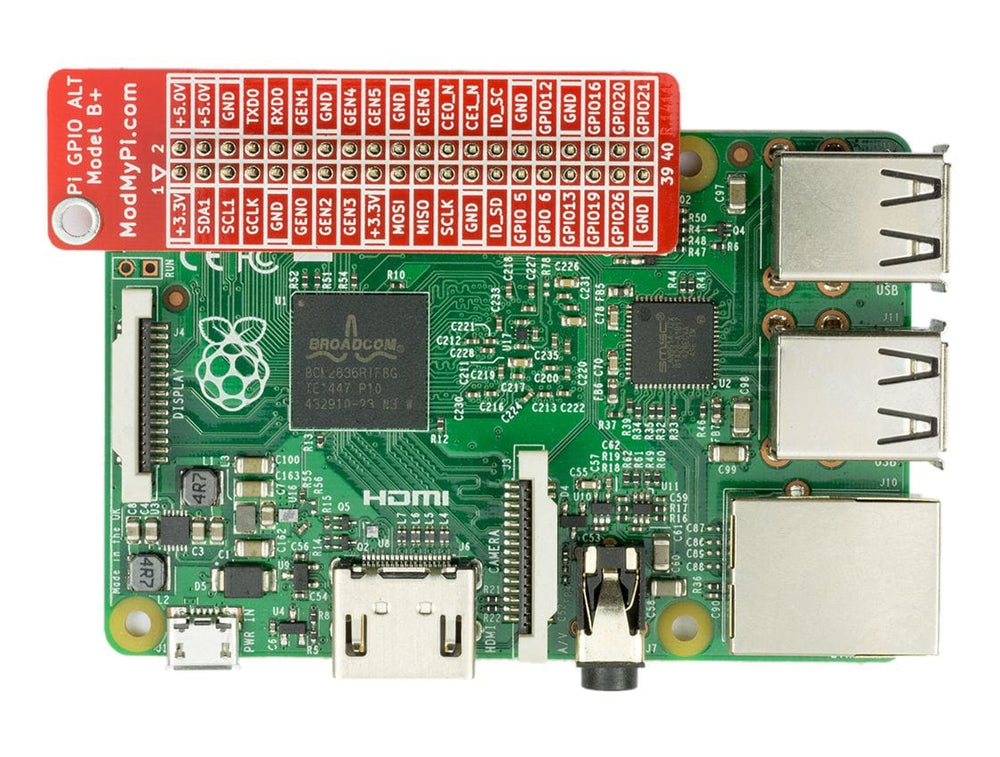 This cute little GPIO reference board from ModMyPi allows you to quickly and easily distinguish between the 40 different pins of the Raspberry Pi!
It's even got a key chain hole, so you can carry it around and keep it handy - you'll never know when you need to hack a Pi!
The GPIO reference board features BCM numbering on one side and the pin names on the other. It can be soldered for permanent referencing or slipped on and off when required.
This reference board is compatible with the latest Raspberry Pi boards with POE pins, and all previous models.
Dimensions:
Width = 67mm
Height = 19mm
Thickness = 0.8mm