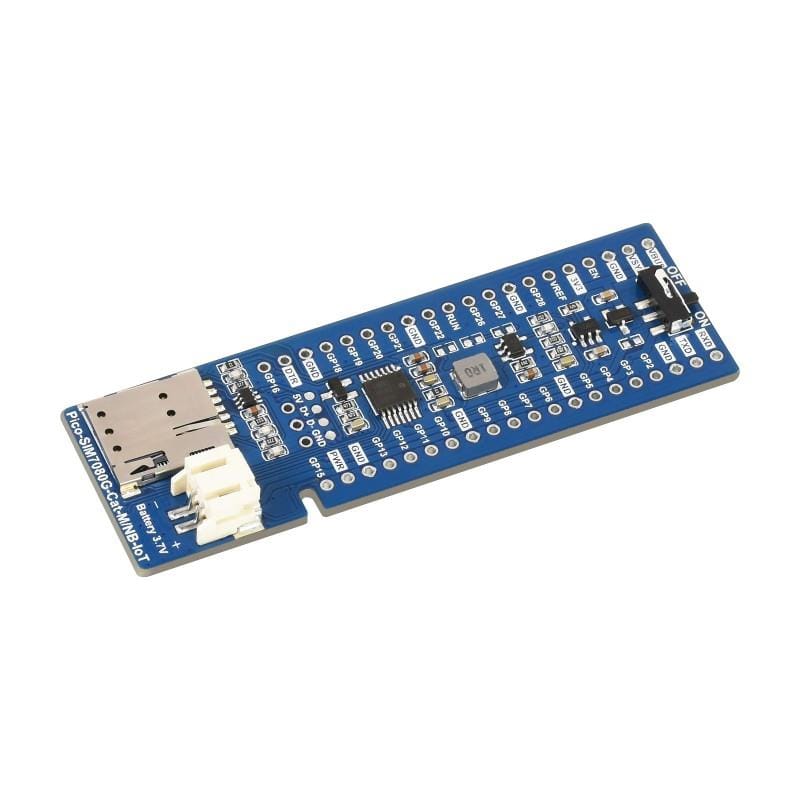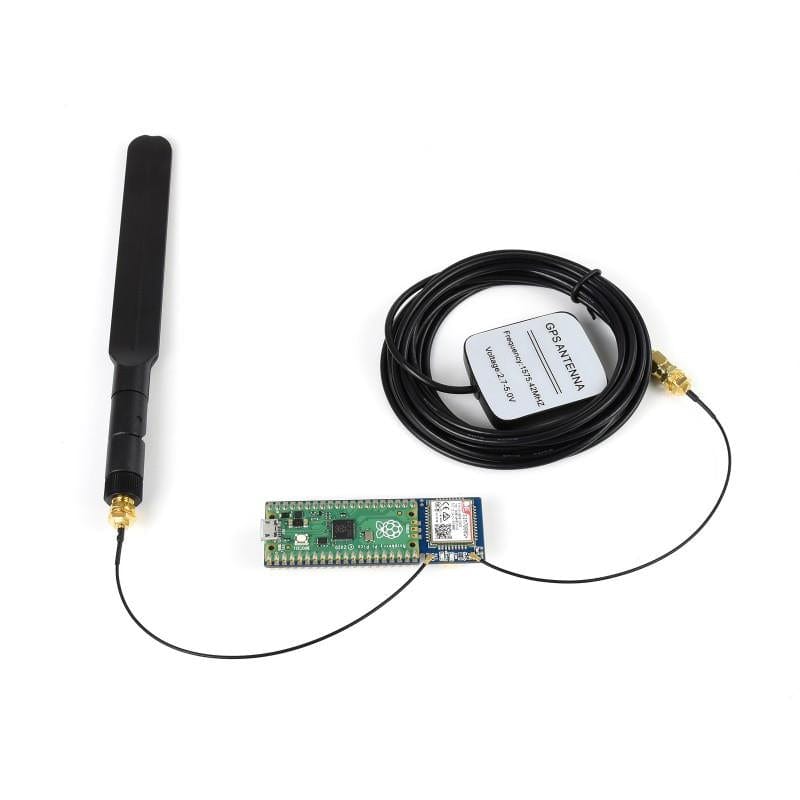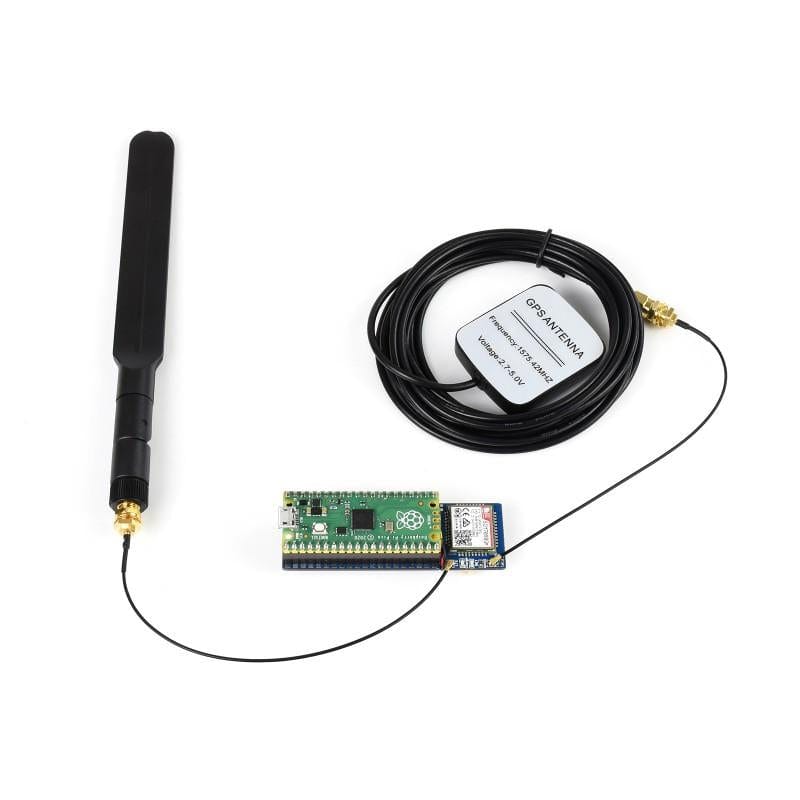 The Pico-SIM7080G-Cat-M/NB-IoT is a NB-IoT (NarrowBand-Internet of Things), Cat-M (aka eMTC, enhanced Machine Type Communication), and GNSS (Global Navigation Satellite System) module designed for Raspberry Pi Pico. It supports multiple NB-IoT frequency bands, and can be controlled via serial AT commands. This module supports communication protocols like HTTP/MQTT/LWM2M/COAP, etc. With features like low delay, low power, low cost, and wide range of coverage, it's the ideal choice for IoT applications such as intelligent instruments, asset tracking, remote monitoring , E-health, mobile POS terminals, sharing bikes and so on.
GSM and GPS antennas included in the package.

Online development resources are available, which include wiring guidance and example code, with additional information being found on the Waveshare Wiki.
Features
Standard Raspberry Pi Pico header
UART communication, serial AT commands control
Communication protocol support: TCP/UDP/HTTP/HTTPS/TLS/DTLS/PING/LWM2M/COAP/MQTT
GNSS positioning support: GPS, GLONASS, BeiDou, and Galileo
Integrated 3.7V Li-po battery connector and recharging circuit
2x LED indicators, for monitoring the status of the module
Onboard Nano SIM card slot. (supports ONLY 1.8V SIM card and support for 3V SIM cards is not available
Comes with development resources and manual (MicroPython examples)
Package Contents
Pico-SIM7080G-Cat-M/NB-IoT x1
LTE antenna x1
GPS antenna x1
20PIN female pin header x2
40PIN male pin header × 1
3.7V rechargeable Li-po battery x1
Resources
Communications Specifications
FREQUENCY BAND
NB-IoT
B1/B2/B3/B4/B5/B8/B12/B13/B18/B19/
B20/B25/B26/B28/B66/B71/B85
Cat-M
B1/B2/B3/B4/B5/B8/B12/B13/B14/B18/
B19/B20/B25/B26/B27/B28/B66/B85
2G
N/A
GNSS
GPS, GLONASS, BeiDou, Galileo
DATA RATE
NB-IoT(Kbps)
136(DL)/150(UL)
Cat-M(Kbps)
589(DL)/1119(UL)
2G(Kbps)
N/A
OTHERS
Communication protocol
TCP/UDP/HTTP/HTTPS/TLS/DTLS
/PING/LWM2M/COAP/MQTT
Logic level
3.3V
Antenna connector
LTE, GNSS
SIM card
NB-IoT / Cat-M card (1.8V ONLY)
Other Specifications
Battery Interface:

3.7V ~ 4.2V

Operating voltage: 5V/3.3V (3.3V by default)
Sleep Mode current: 1.2mA(@DRX=2.56s)
Idle Mode Current: 5.6mA
Sleep Mode Current: 0,4mA
Power Save Mode current: 3.4mA
Operating temperature: -40°C ~ 85°C
Dimensions:

73.5 × 24.00mm
Other Specifications
Dimensions