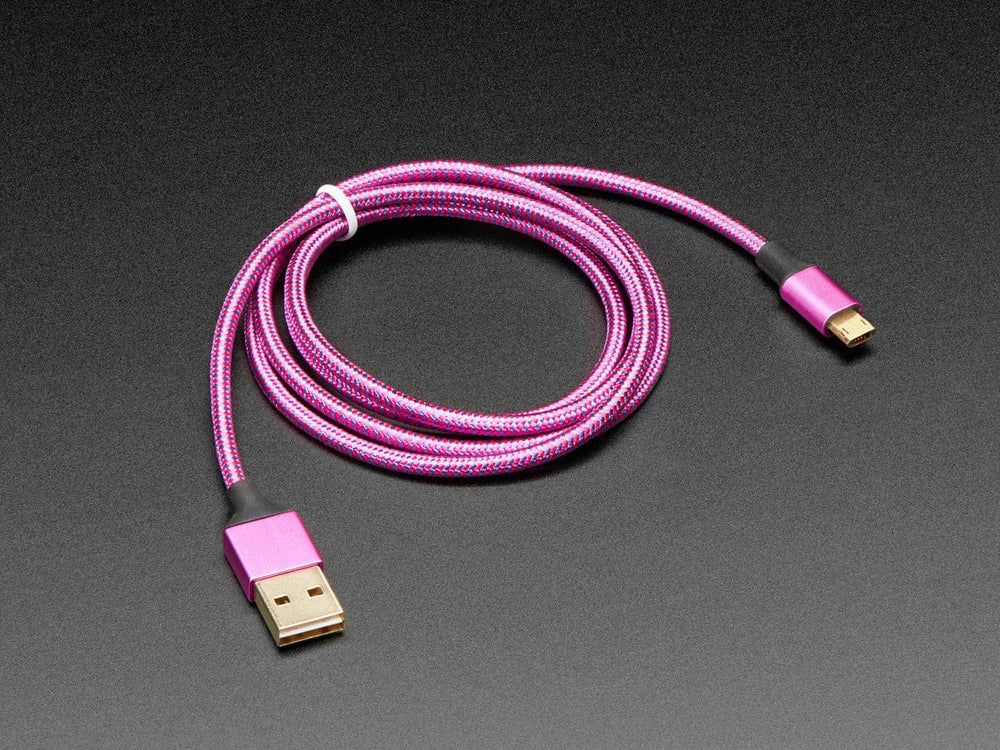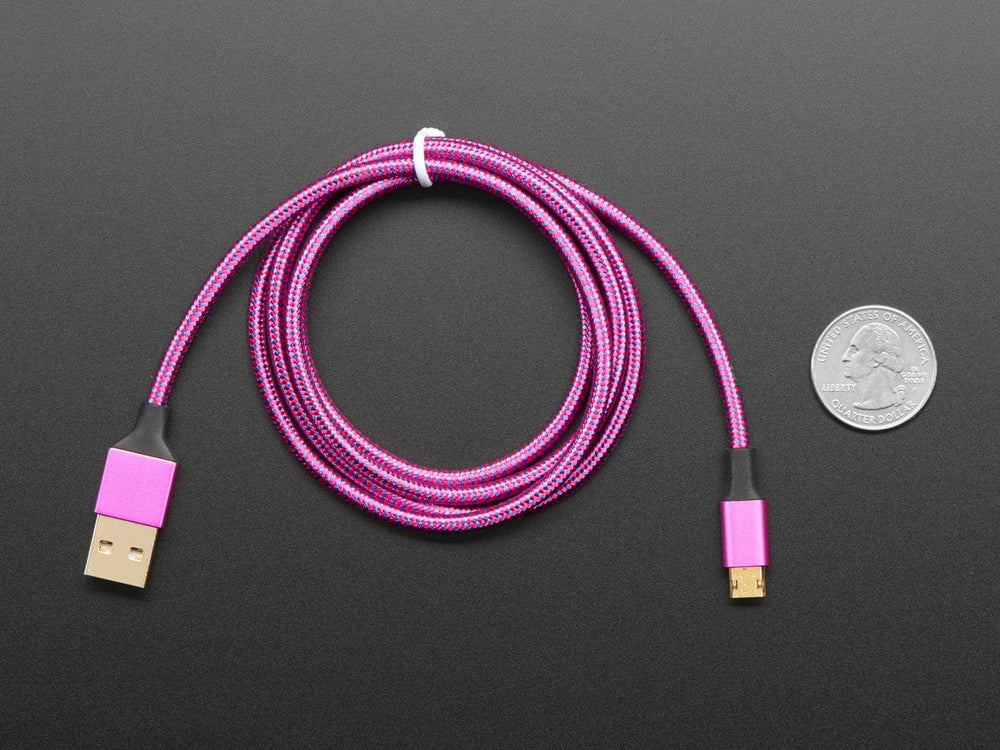 This cable is not only super-fashionable, with a woven pink and purple Blinka-like pattern, it's also fully reversible! That's right, you will save seconds a day by not having to flip the cable around.
First let's talk about the cover and over-molding. We got these in custom colors, and if you have to have visible cables, then you might as well have the nicest fabric-bound cable with a eye-catching python pattern. Perfect for connecting to your PyPortal, Circuit Playground Express, Raspberry Pi, CircuitPython board among other things.
And, like we mentioned, both the micro B and USB-A connector are reversible! We all know that momentary frustration of flipping your connector at least two times before slotting it correctly. You will no longer have that extra annoyance because any way you plug it will be the right way. Unlike some reversible USB cables we've tried, this model is sturdy to use, and doesn't have a skinny piece of plastic that will break on you.
Basically, have something with a microUSB port? This will work! Both ways! And it's 1 meter / 3.2 feet long.
Technical Details
Cable diameter: approx 3.5mm