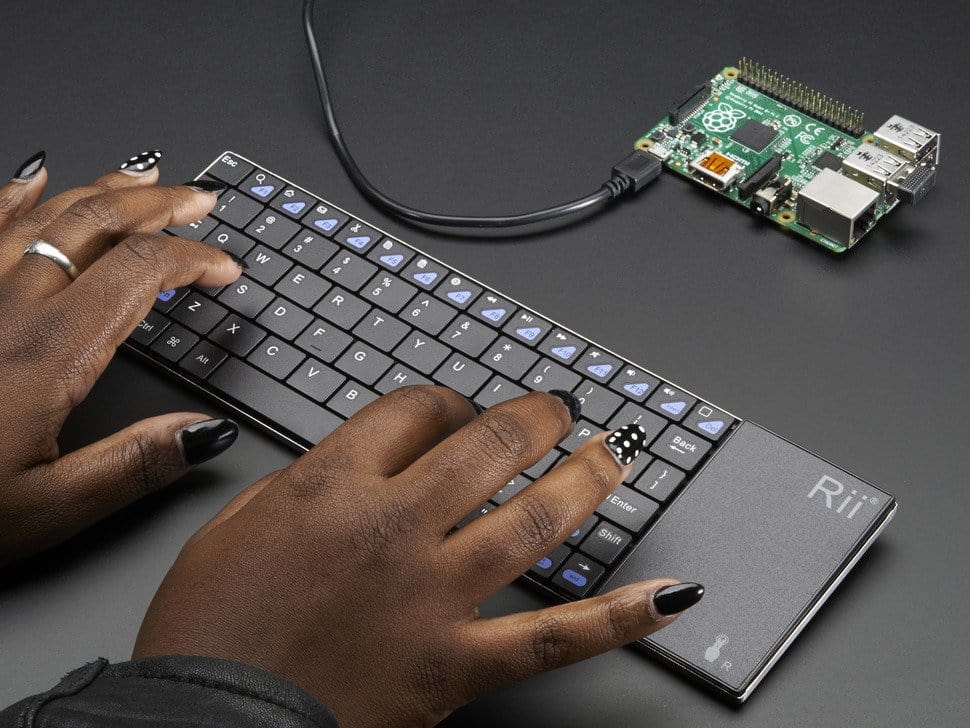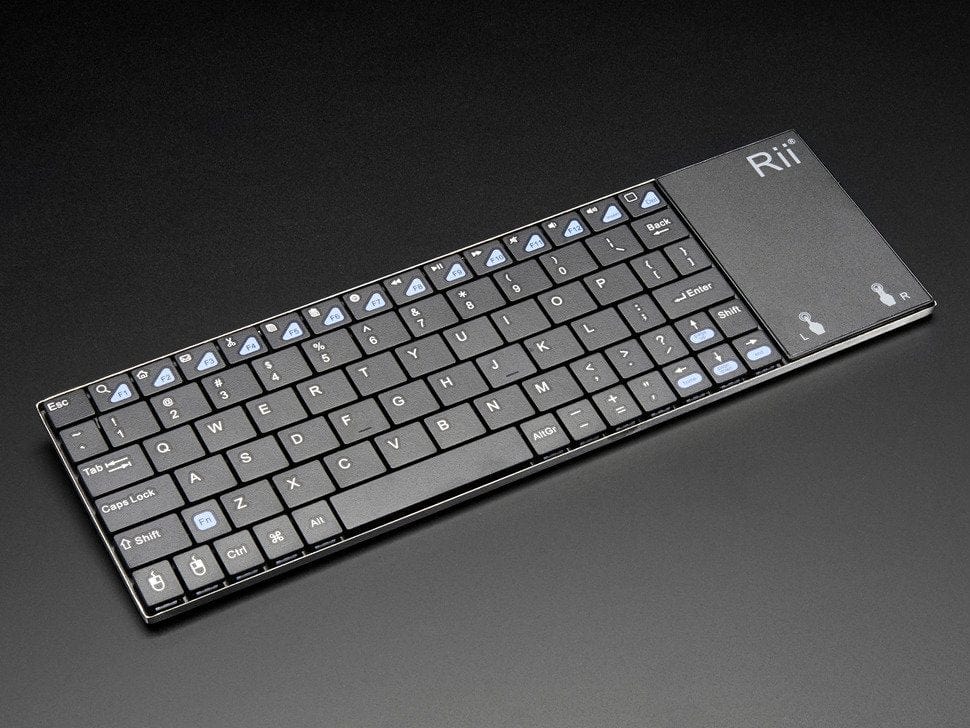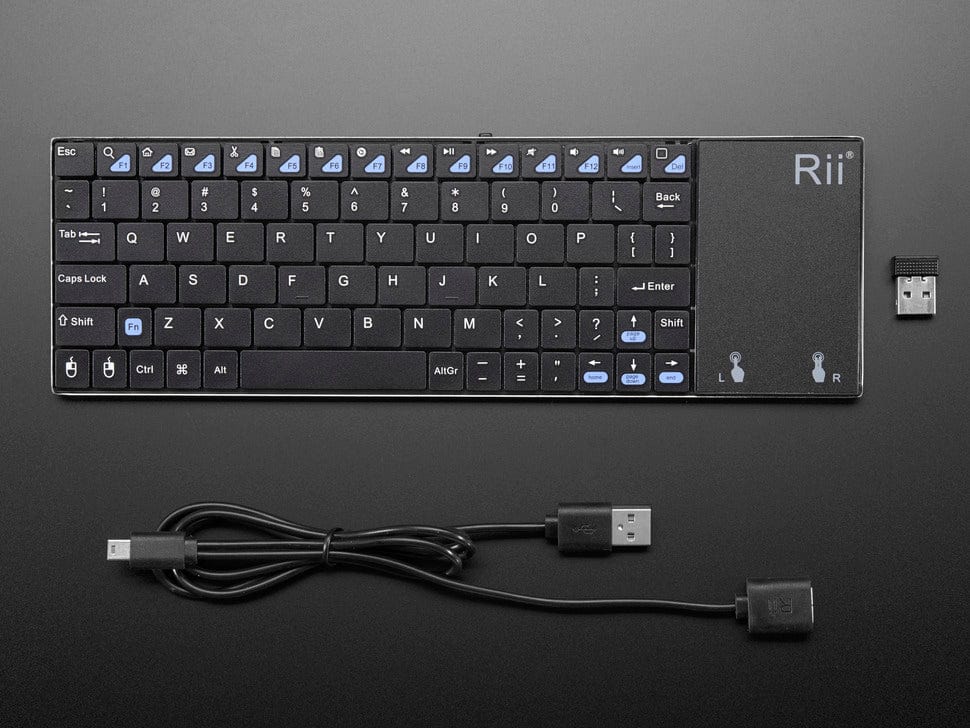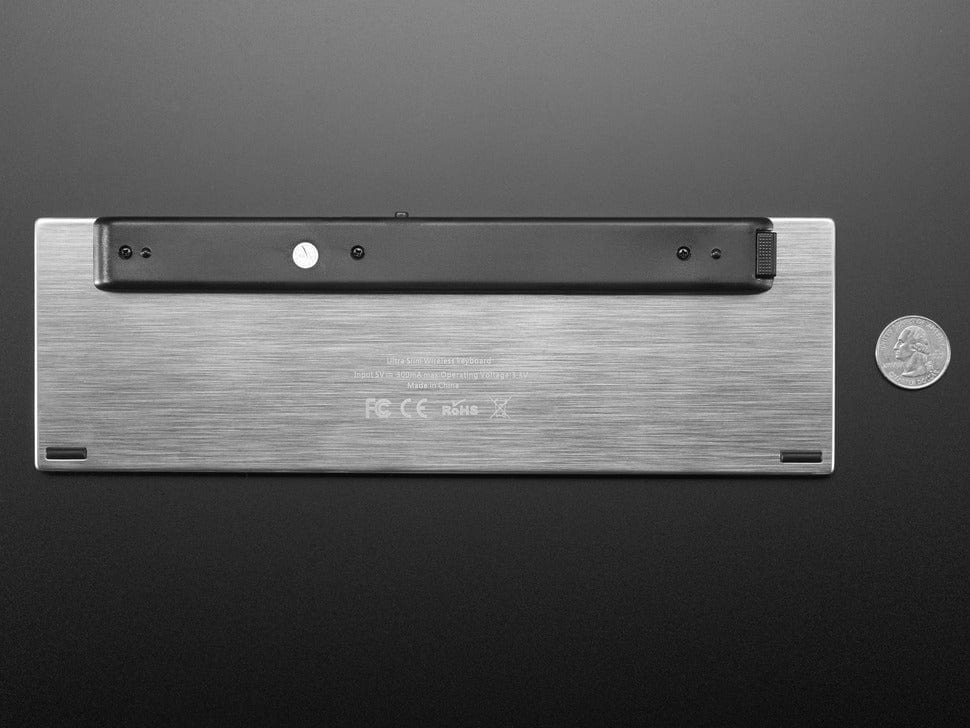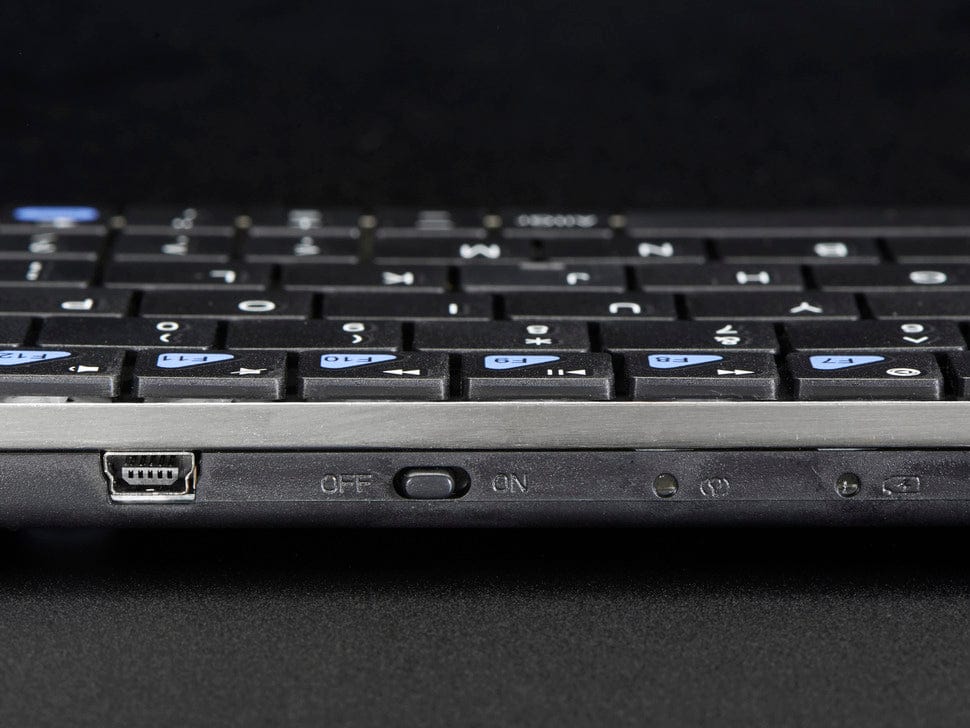 The quick brown fox jumps over the lazy dog. The quick brown fox jumps over the lazy dog. The quick brown fox - sorry! We were practising our typing ON THIS AWESOME KEYBOARD.
With slim chiclet keys, this 'normal size' keyboard is the perfect on-the-go accessory to your Raspberry Pi or everyday computer. There's also a trackpad on the right-hand side with support for both right and left clicks. If you want a super tiny version of the same basic setup, check out our mini version.
Best of all, this keyboard is just 7mm / 0.28" thick - so it's super slim, lightweight, and wireless. There's a USB-A dongle in the back of the keyboard that you can just plug in and use. There's also a mini-USB hook up in the back and a mini-USB cable that runs to a dual USB-A male & USB-Female plug. This cable works to charge the keyboard but will not send data (but you can charge it and use it wirelessly at the same time)
---
Lithium Battery Shipping:
Due to courier restrictions, this product can only be shipped within England/Wales. With this item in your cart your shipping options will be limited and may cost more than our usual rates.
Why?
---
Technical details