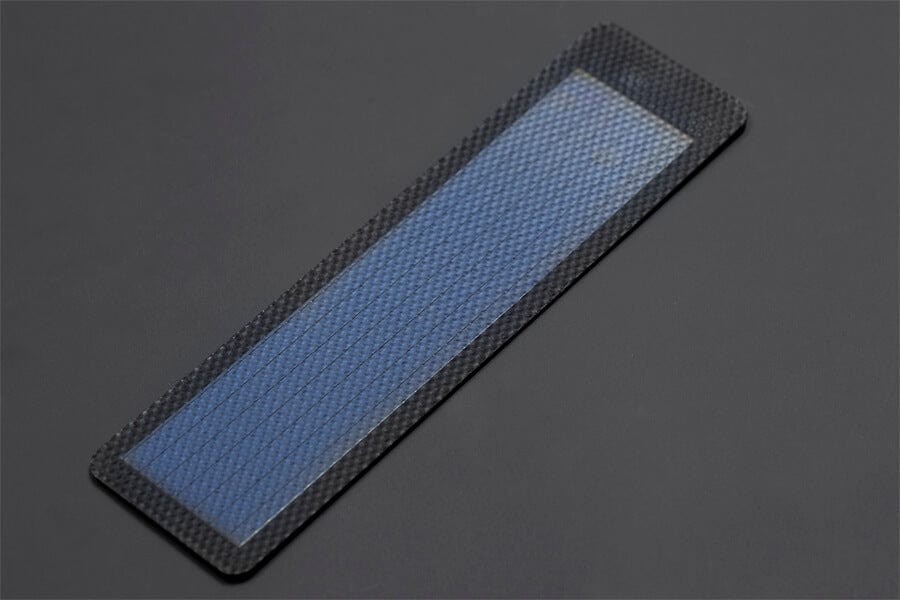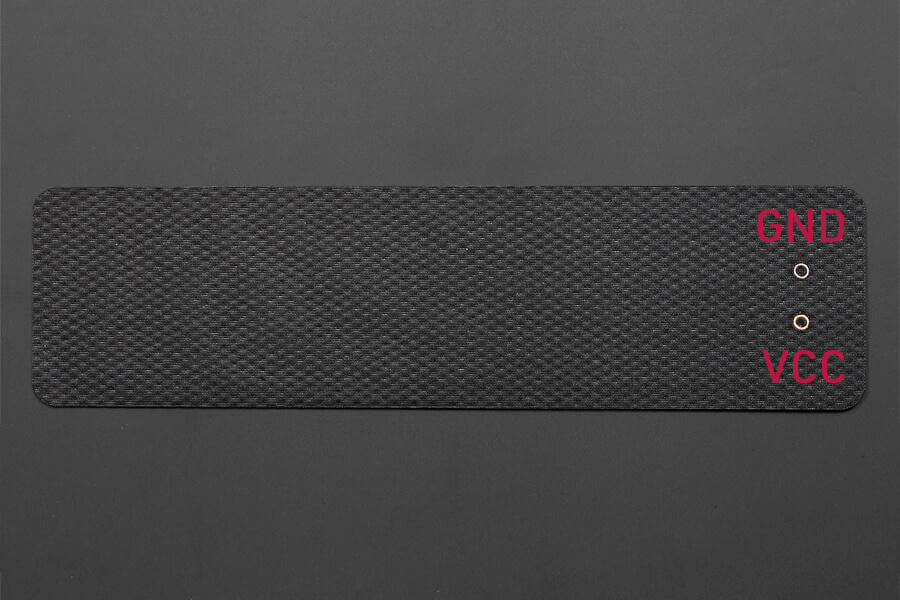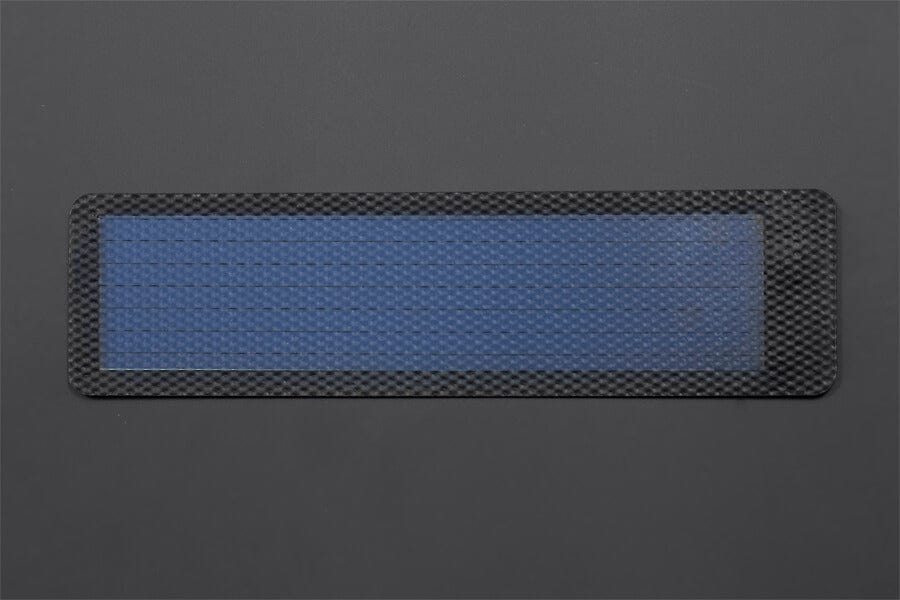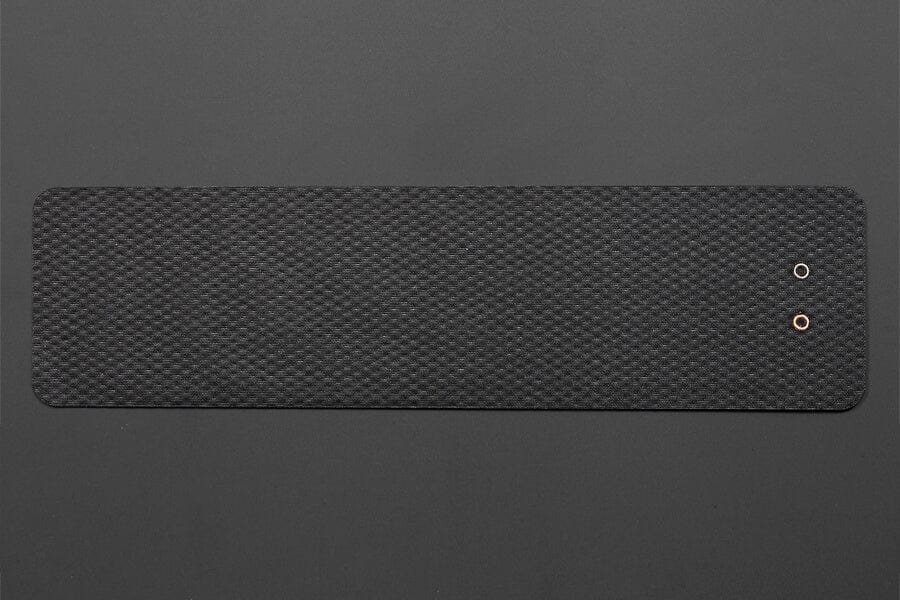 This is a light, thin and versatile solar panel at 1.5V/250MA.
Unlike regular solar panels, it is truly flexible and can be bent, sewn or added to clothing to match any kind of surface line. A good choice for DIY enthusiasts in selecting an alternative power source. Clean energy, in a compact size and a versatile form.
The black edges can be easily cut or sewed, and the solar panel is waterproof.
Power is connected to the ring pads on the rear (see image for GND/VCC) which is intended for soldering wires.
Applications
Travelling
Business office
Outdoor camping
Specification
Operating Voltage: 1.5V
Operating Current: 250mA
Open circuit voltage: 2.0V
Short circuit current: 420mA
Power: 0.5W
Use of the environment: -40 ℃ ~ 80 ℃
Performance: corrosion, moisture
Size: Length 165mm (plus black edges 195mm) X Width 38mm (plus black edges 58mm) X thickness 0.5mm.
Weight: 18 g ± 2 grams.
Packaging Material: durable, high transmittance ETFE film
Adhesive: weather, high transmittance fast curing EVA film
Battery Type: Flexible triple junction amorphous silicon thin film solar cells

Note: The above refers to the electrical performance parameters measured under standard test conditions, namely: light intensity 1000W / ㎡, spectrum AM1.5, cell temperature 25 ℃.
Shipping List
Flexible Solar Panel(1.5V 250mA) x1