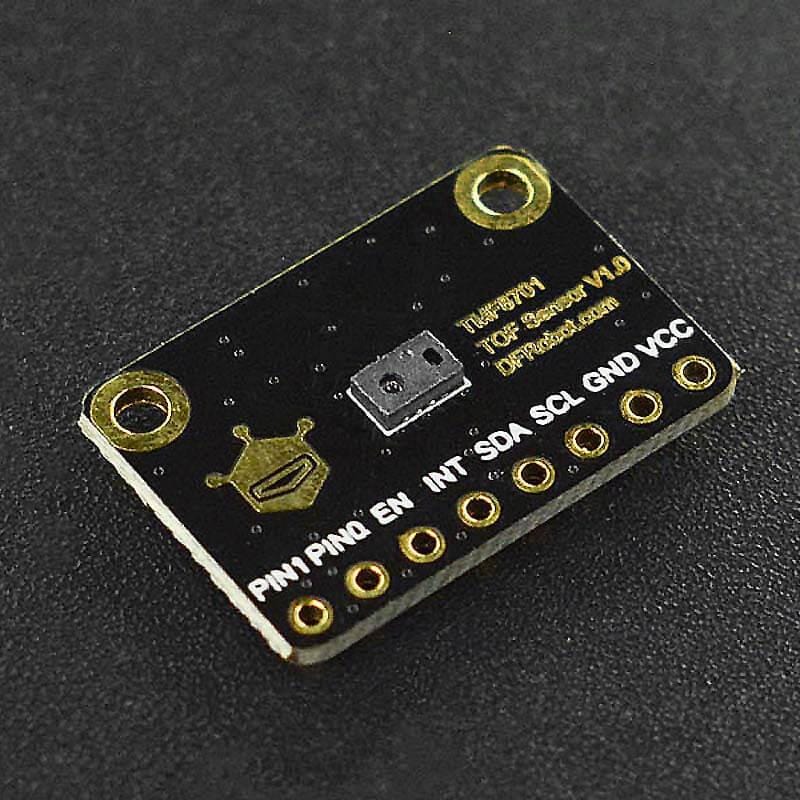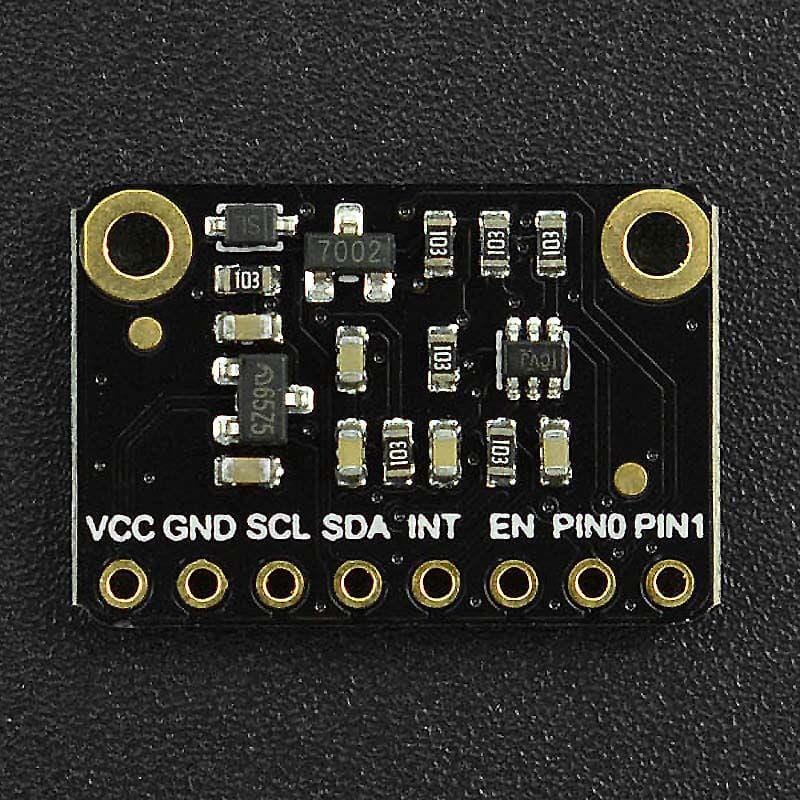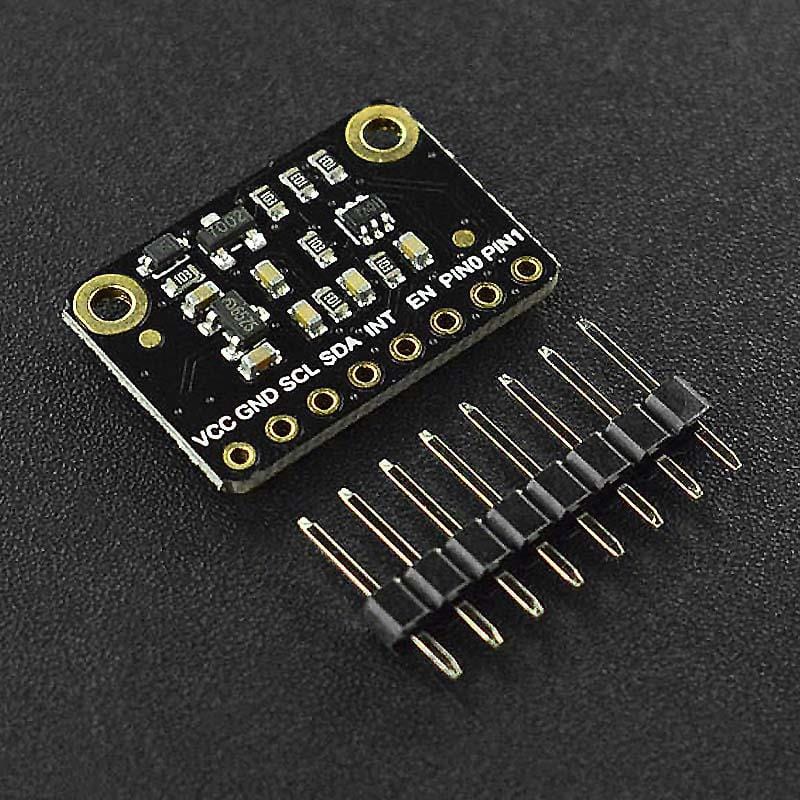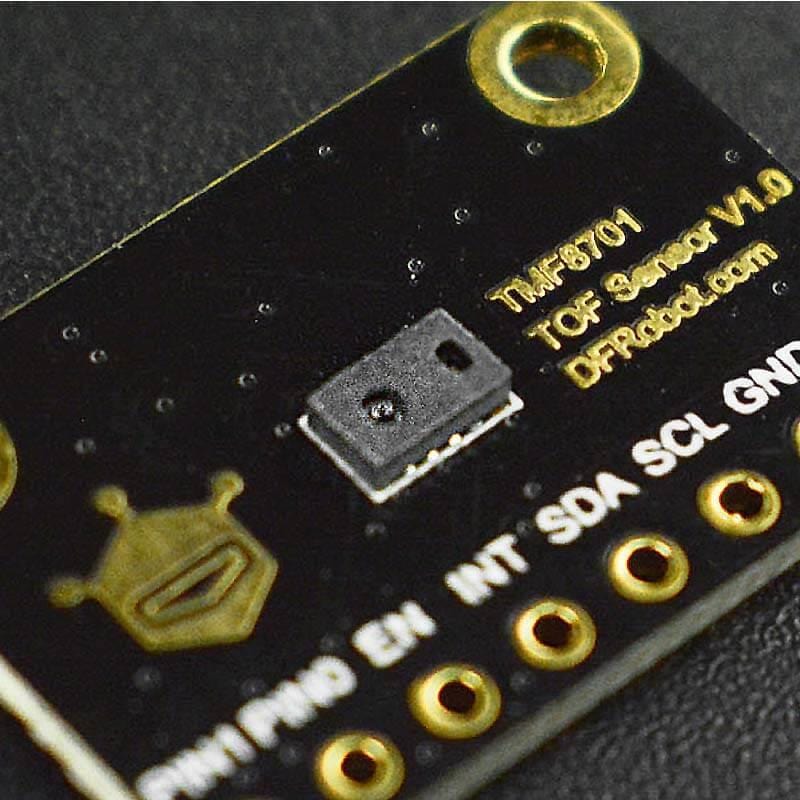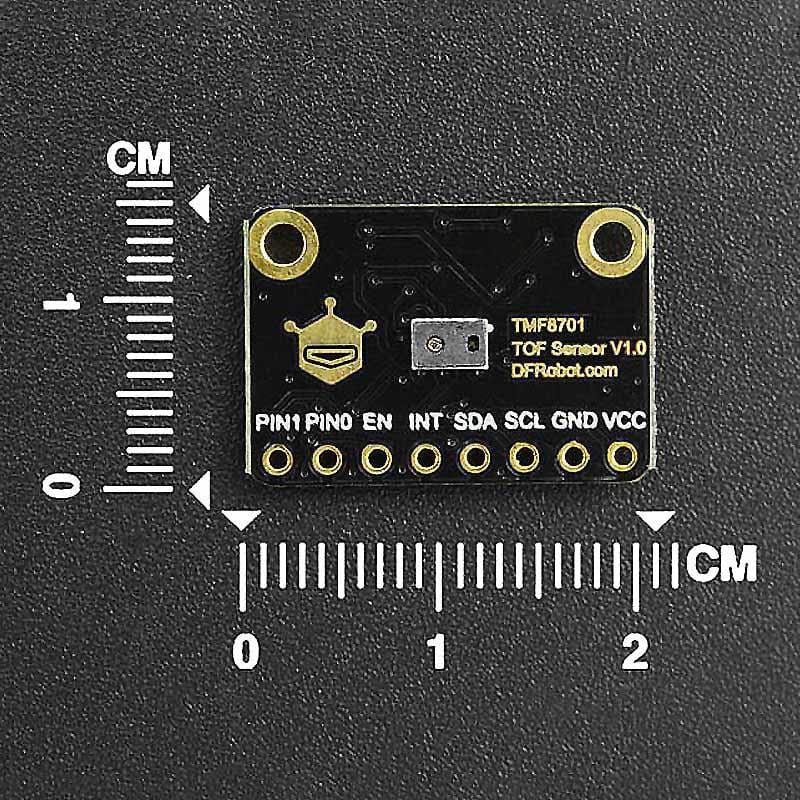 The TMF8701 is a time-of-flight (ToF) distance ranging sensor that uses the time difference between light pulses to measure distance. It provides single-zone detection of an object irrespective of the colour, reflectivity and texture of the object.
The TMF8701 offers a high dynamic range and operates in either a proximity mode (1 –10cm) or a ranging mode (10–60cm) for detection sensing. And the device can make highly accurate distance measurements within ±5% and is capable of operation in dark environments and in the presence of sunlight.
A built-in histogram is featured to deliver dynamic cover glass calibration and crosstalk compensation and background light noise is minimized through on-chip sunlight rejection filters.
The TMF8701 outputs data through an I2C fast-mode communications interface and an integrated microcontroller, which is featured with all algorithms included on-chip with no need for external optics.
Features
21º FOI, detect the object closest to the centre
10–600mm distance sensing
Enables dark and sunlight environment distance measurement within ±5%
A built-in histogram for compensating for dirt and smudges on the cover glass
940nm VCSEL Class 1 Eye Safety
Low power consumption, 940μA power consumption at 10Hz(proximity mode); 26mA power consumption at 60Hz (distance and proximity mode);
0.26μA power-down current consumption (EN=0)
Connection Example (Arduino)
Specifications
Operating Voltage: 2.7~3.3V
Operating Current: <1.5mA
Proximity Detection Range: 1-10cm
Distance Sensing Range: 10-60cm
Operating Temperature: -30 ~70℃
Communication Interface: Breakout 2.54mm-8Pin I2C
Dimension: 21×14.5mm/0.83×0.57inch
Mounting Hole Size: 2.0mm
Mounting Hole Pitch: 17mm
Package Contents
1x Fermion: TMF8701 ToF Distance Ranging Sensor (10-600mm)
1x 2.54-8P Black Single-row Connector
Resources
Product Wiki
Schematics
Datasheet