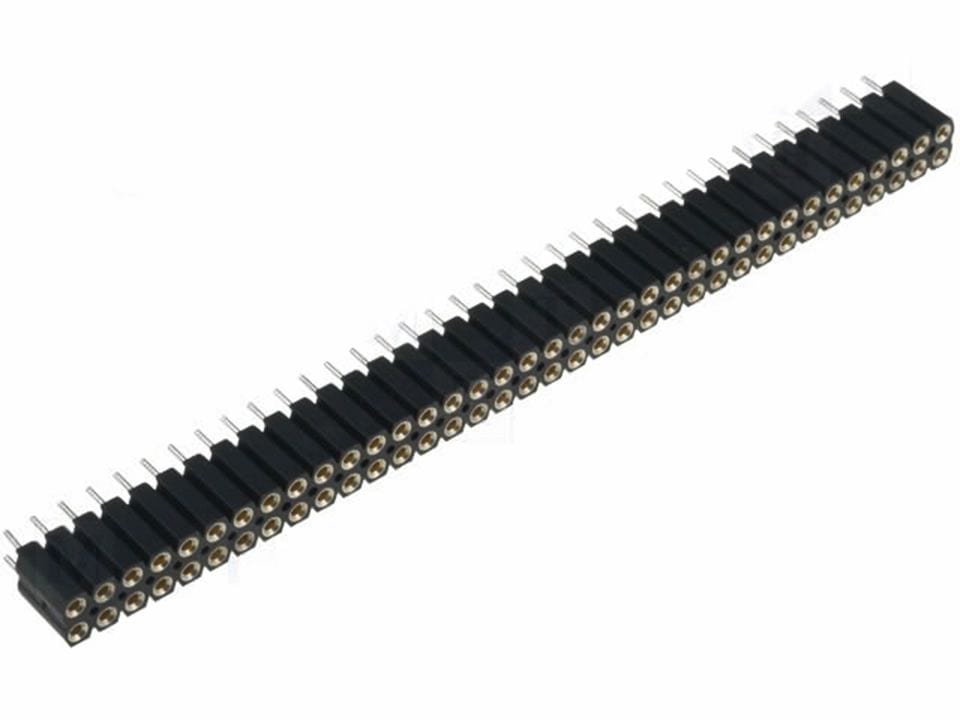 These female socket headers are great for connecting things together! You can solder it to perf-boards, or plug fit into any breakout or breadboard. It will then act as a socket for plugging bits in!
The 36-pin long headers, 0.1" pitch, can be stacked next to each other on a 0.1" grid and broken apart easily with pliers or diagonal cutters.
This is a dual row (2 x 36 Pin) socket!
Features:
Number of pins - 2 x 36
Male/Female
Contact material -

Beryllium / copper

Nominal current - 3 A
Contact resistance - Max 20 m?
Spacing - 2.54mm (0.1")
Length - 91.4mm
Width - 2.5mm
Height - 10mm
1 Piece Per Purchase