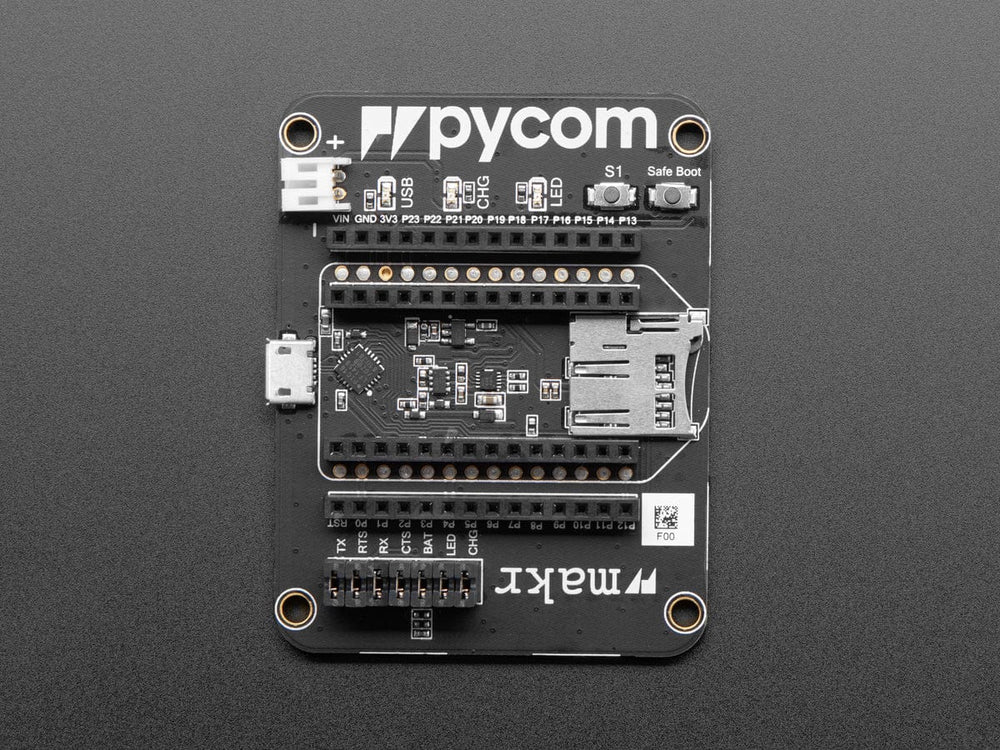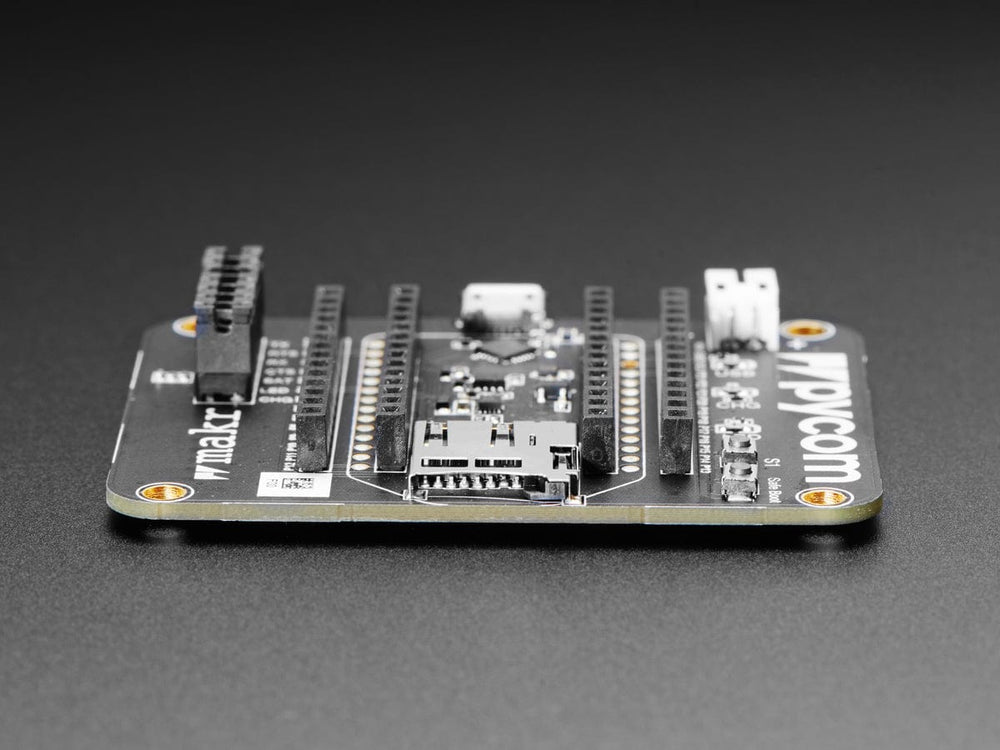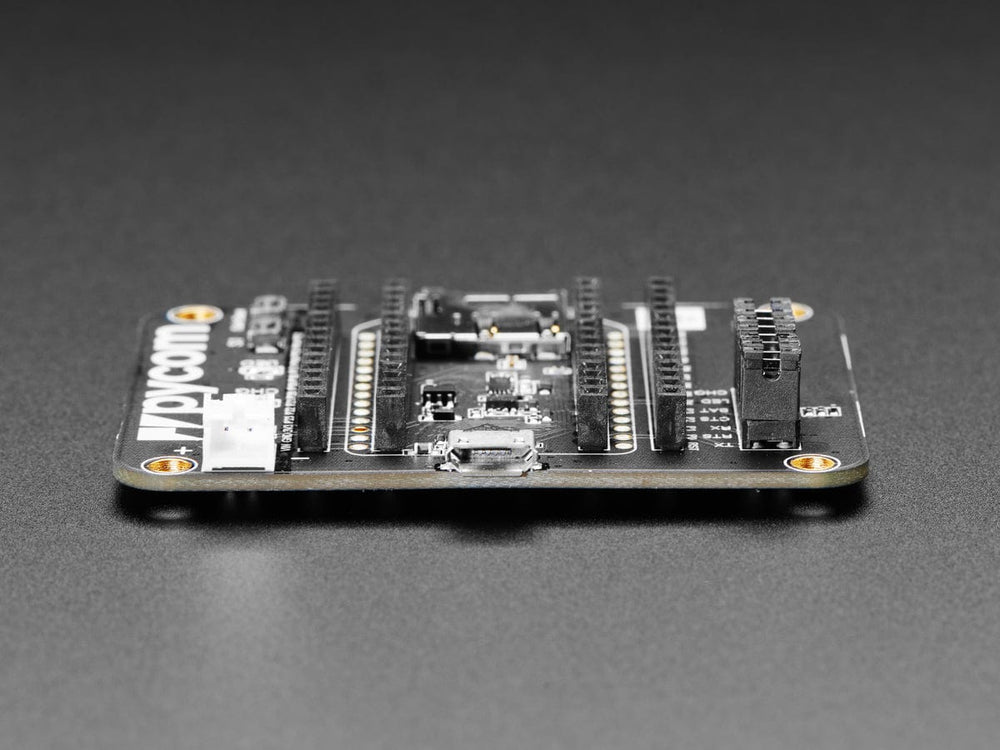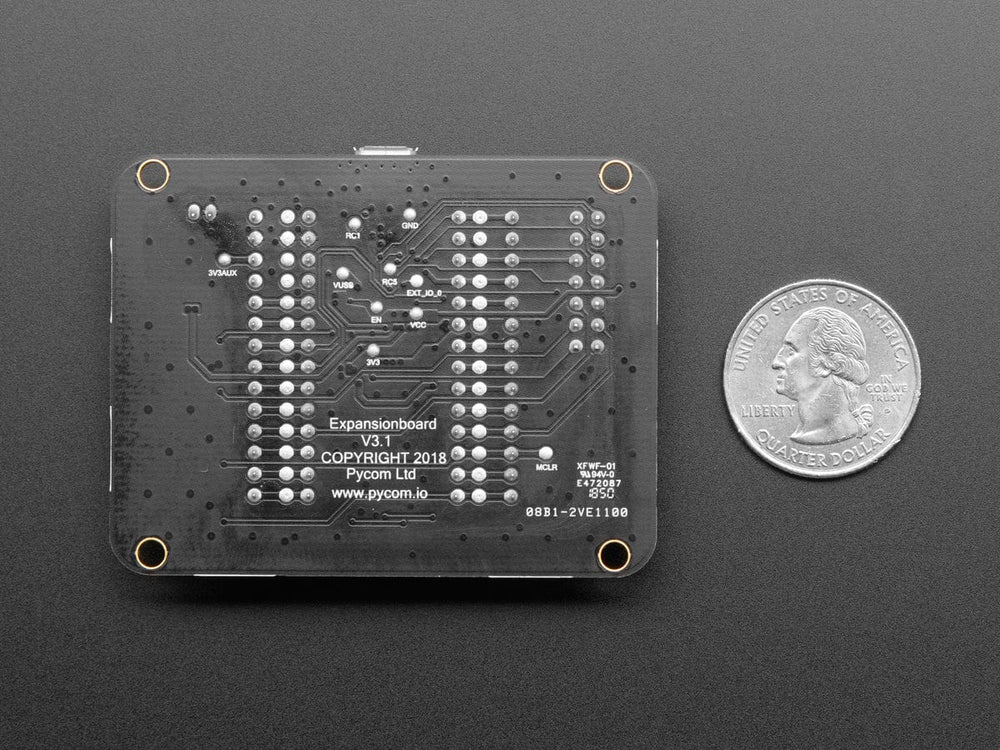 This WiPy 3.0 compatible Expansion Board v3.1 brings additional functionality to your IoT project. Simply insert the WiPy 3.0 into the headers and enjoy all the extra features!
This is compatible with WiPy 2.0, WiPy 3.0, LoPy, LoPy4, SiPy, FiPy and GPy!
Specifications:
USB and LiPo battery powered
Custom PIC USB to serial converter with automatic bootloader mode
LiPo battery charger (BQ20), with options for two different charging currents (100mA and 450mA)
TPS2115A with reverse voltage protection
MicroSD card slot
JST style battery connector
Power LED and charge status LED
One user LED and one user switch
Button to enter into "safe mode" easily
Battery voltage monitoring via the WiPy ADC
Lots of jumpers to enable/disable features
Please note, the WiPy is not included - this is just the expansion board!
Technical Details
For product support you can contact Pycom here.
Revision History:
As of January 18, 2019 we are selling the Expansion Board 3.1, it includes a PIC chip to enable putting the board into deep sleep.
Product Dimensions: 65.0mm x 50.0mm x 8.0mm / 2.6" x 2.0" x 0.3"
Product Weight: 18.0g / 0.6oz