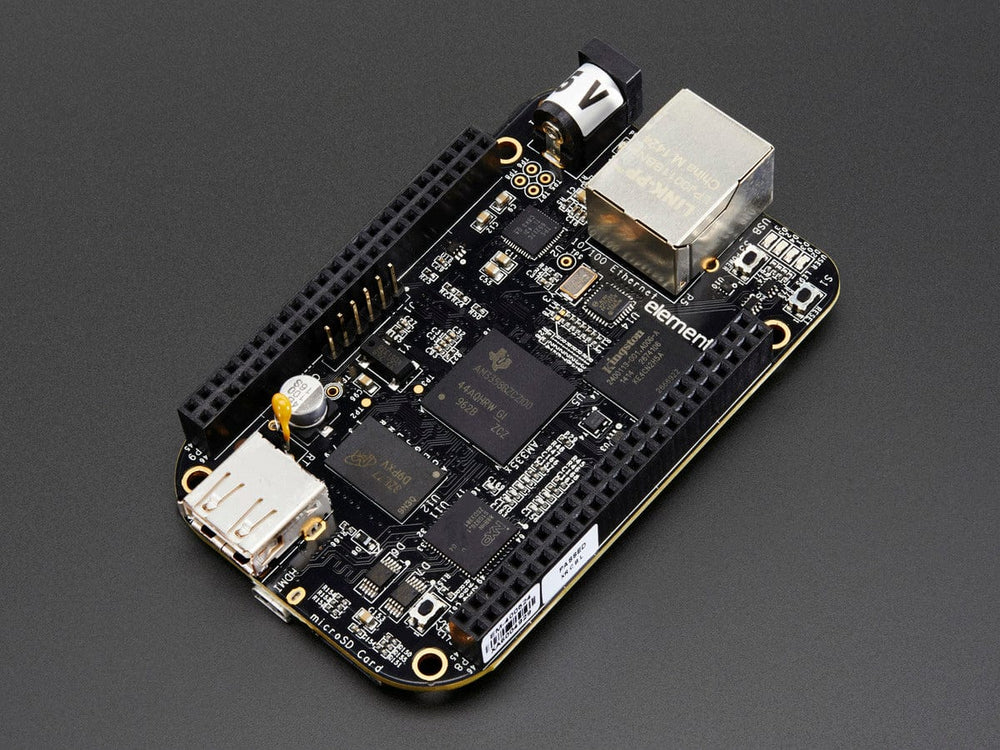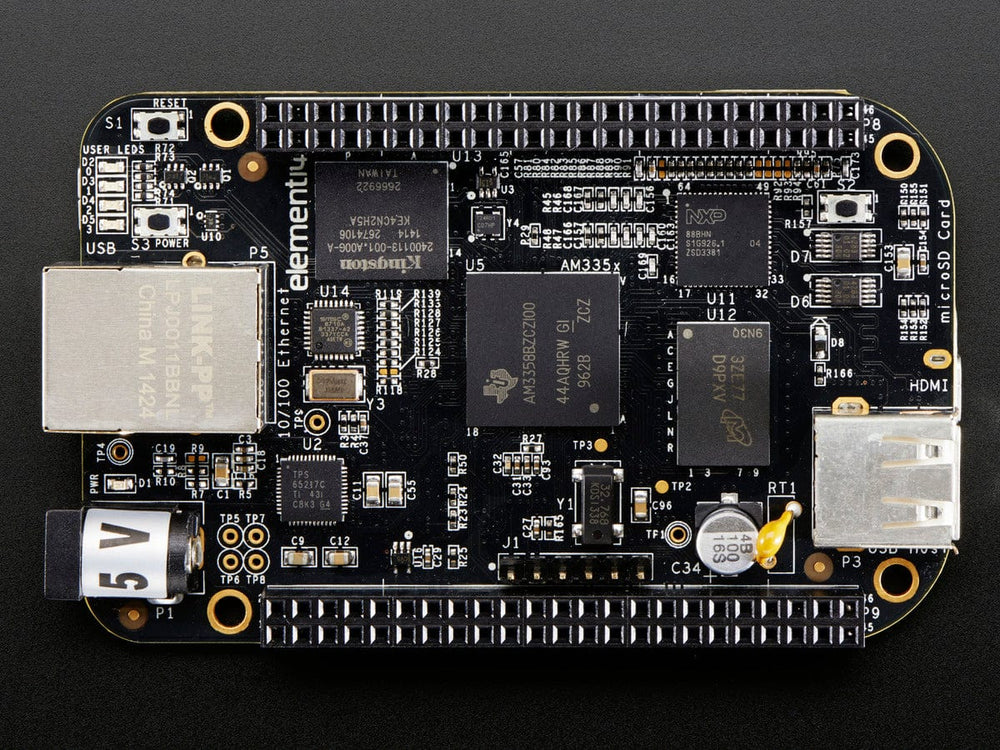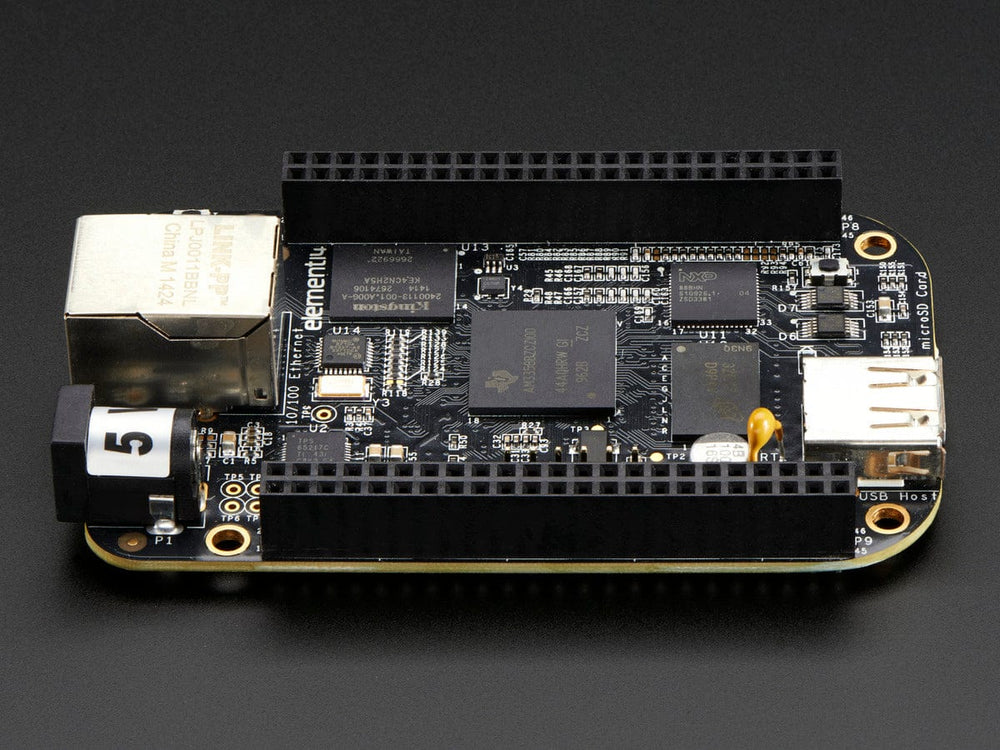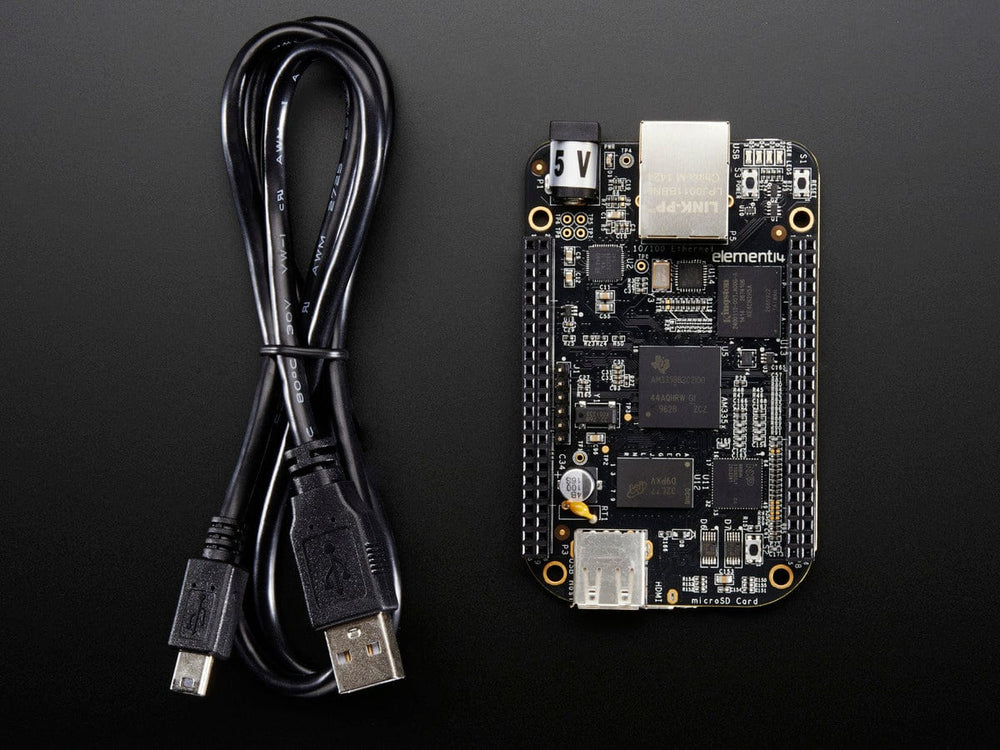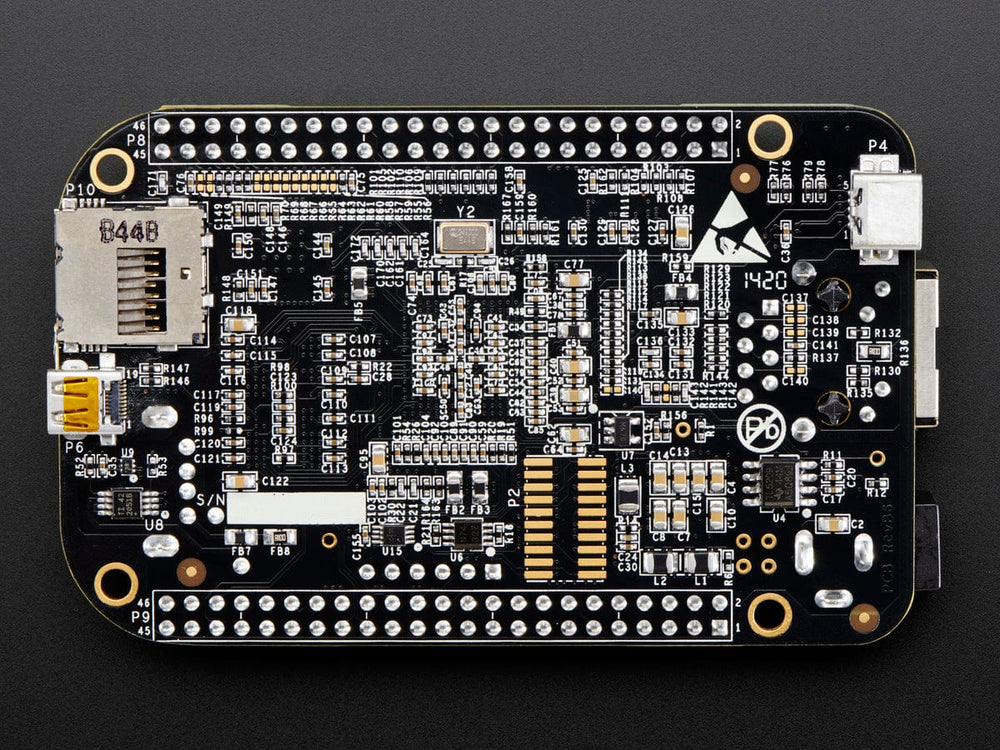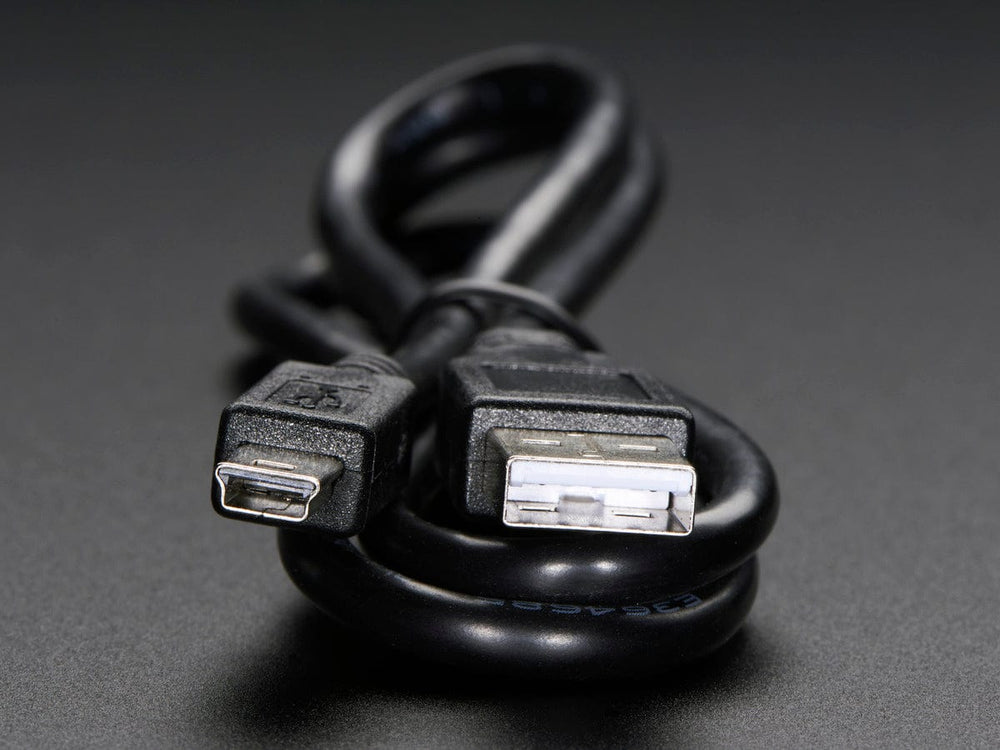 If you liked the BeagleBone Black Rev B, you will love the Rev C! The Rev C has a blistering 1GHz AM3358 processor and 512MB onboard DDR3 RAM, two 46-pin headers, micro HDMI for audio/video output, USB ports, 10/100 Ethernet and other I/O features. The Rev C is an ultra-powered embedded computer that can fit in a mint tin.

This model includes 4GB of eMMC built-in storage instead of the Rev B's 2GB. With the doubled storage and faster eMMC, the developers were able to make the Rev C's most significant change: shipping the BeagleBone Black with Debian Linux pre-loaded on the board's flash instead of Angstrom Linux. Debian Linux is a more user-friendly operating system than Angstrom and the switch to Debian is partly the result of consumer demand (especially from Adafruit users, thanks!)

Of course the BeagleBone Black Rev C is an open board so if you want to load it back up with Angstrom or other Linux-based distributions like Ubuntu or Android, you can.

The rev C comes with a mini-B cable for powering it up ASAP. No microSD card is included as the BBB has onboard flash storage - and no SD card loading is required to get started. Please note the PCB may say rev B, that's normal! The rev C has more memory which did not affect the PCB revision code.

We'll be filling in with more information on supported accessories as we test them for compatibility. For now we suggest picking up an enclosure, a 5V 2A power supply and a micro-HDMI cable. If you want to use it 'head-less', a USB console cable is suggested as the 'Black does not have an onboard USB-to-Serial converter like the original BeagleBone.

If you need a nice display to go along with your 'Bone, Check out our fine selection of HDMI displays, we've tested all of them with the Beagle Bone Black Rev C

The new BeagleBone Black Rev C ships with the Debian Linux w/the 4.1.15-bone kernel.
Technical Details
The BBB manual has lots of starting information and pointers for getting the most of your BeagleBone Black

As of May 12, 2014 the BBB comes with Debian Linux w/the 3.8.13-bone kernel
Processor: Sitara AM3358BZCZ100 1GHz, 2000 MIPS
Graphics Engine: SGX530 3D, 20M Polygons/S
SDRAM Memory: 512MB DDR3L 606MHZ
Onboard Flash: 4GB, 8bit Embedded MMC
PMIC: TPS65217C PMIC regulator and one additional LDO.
Debug Support: Optional Onboard 20-pin CTI JTAG, Serial Header
Power Source: miniUSB USB or DC Jack, 5VDC External Via Expansion Header
PCB: 86.44mm x 54.54mm / 3.4" x 2.15" 6 layers
88.98mm x 54.54mm x 15.41mm / 3.5" x 2.15" x 0.6"
Indicators 1-Power, 2-Ethernet, 4-User Controllable LEDs
HiSpeed USB 2.0 Client Port: Access to USB0, Client mode via miniUSB
HiSpeed USB 2.0 Host Port Access to USB1, Type A Socket, 500mA LS/FS/HS
Serial Port UART0 access via 6 pin 3.3V TTL Header. Header is populated
Ethernet 10/100, RJ45
SD/MMC Connector microSD , 3.3V
User Input: Reset Button, Boot Button, Power Button
Video Out: 16b HDMI, 1280x1024 (MAX), 1024x768,1280x720,1440x900 w/EDID Support
Audio Via HDMI Interface, Stereo
Expansion Connectors:

Power 5V, 3.3V , VDD_ADC(1.8V)
3.3V I/O on all signals
McASP0, SPI1, I2C, GPIO(65), LCD, GPMC, MMC1, MMC2, 7 AIN(1.8V MAX), 4 Timers, 3 Serial Ports, CAN0, EHRPWM(0,2),XDMA Interrupt, Power button, Expansion Board ID (Up to 4 can be stacked)

Weight 40.55g / 1.43oz