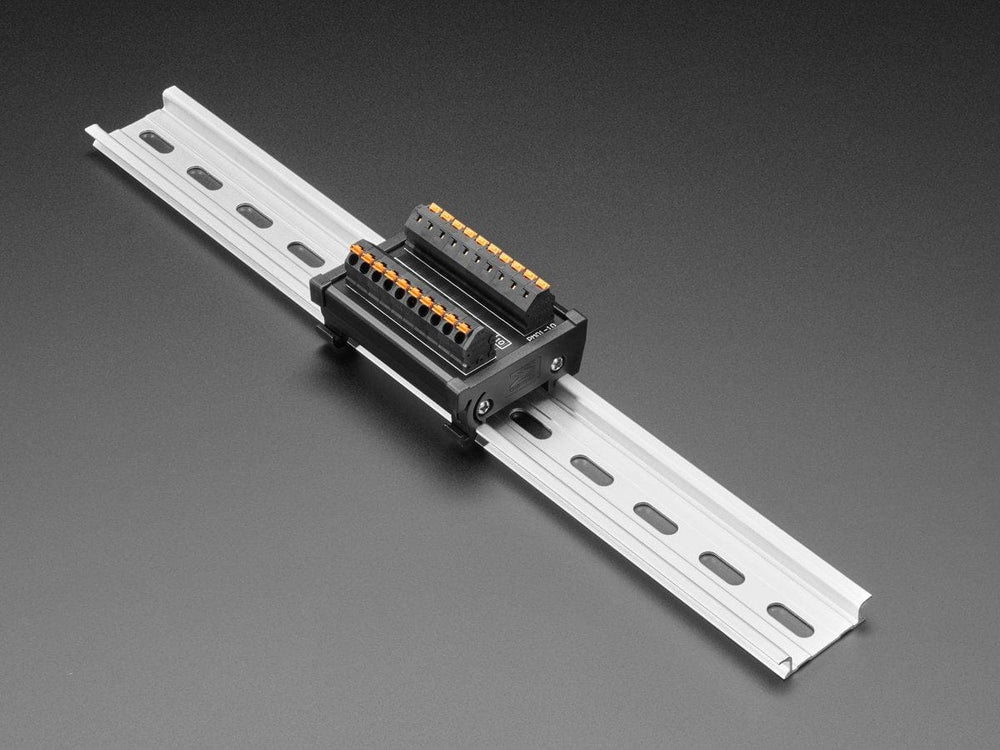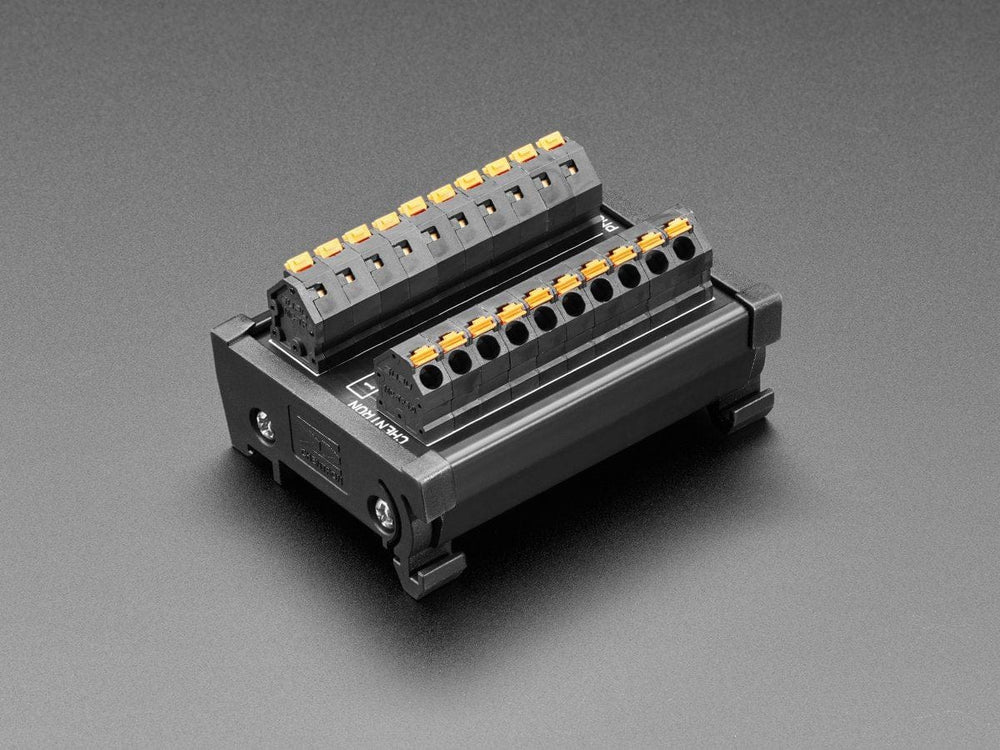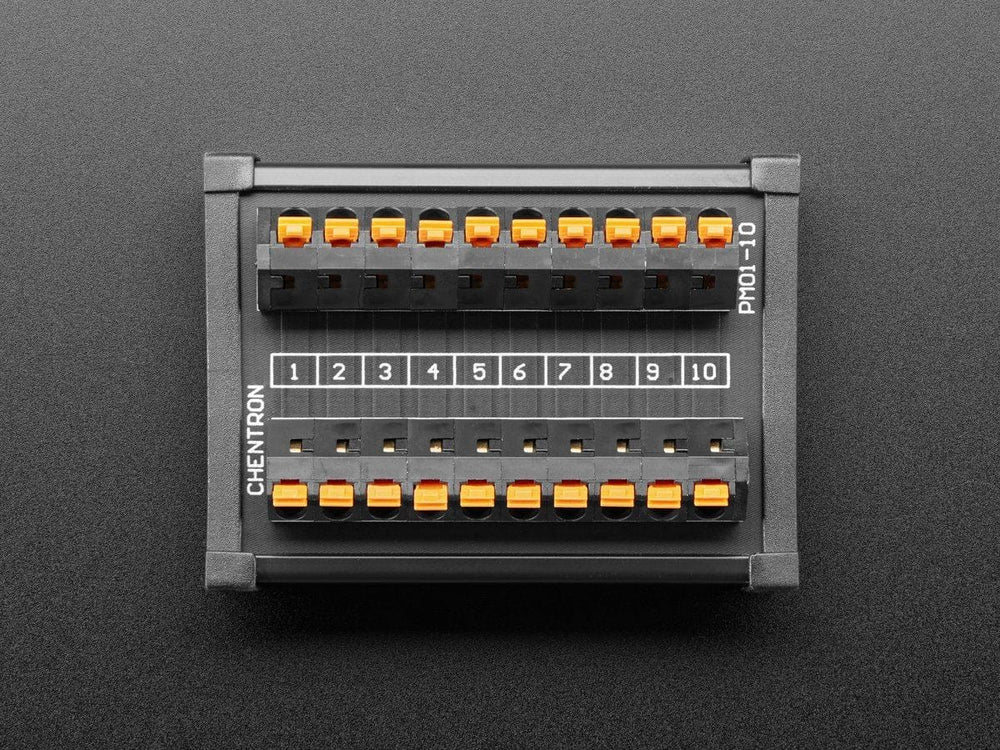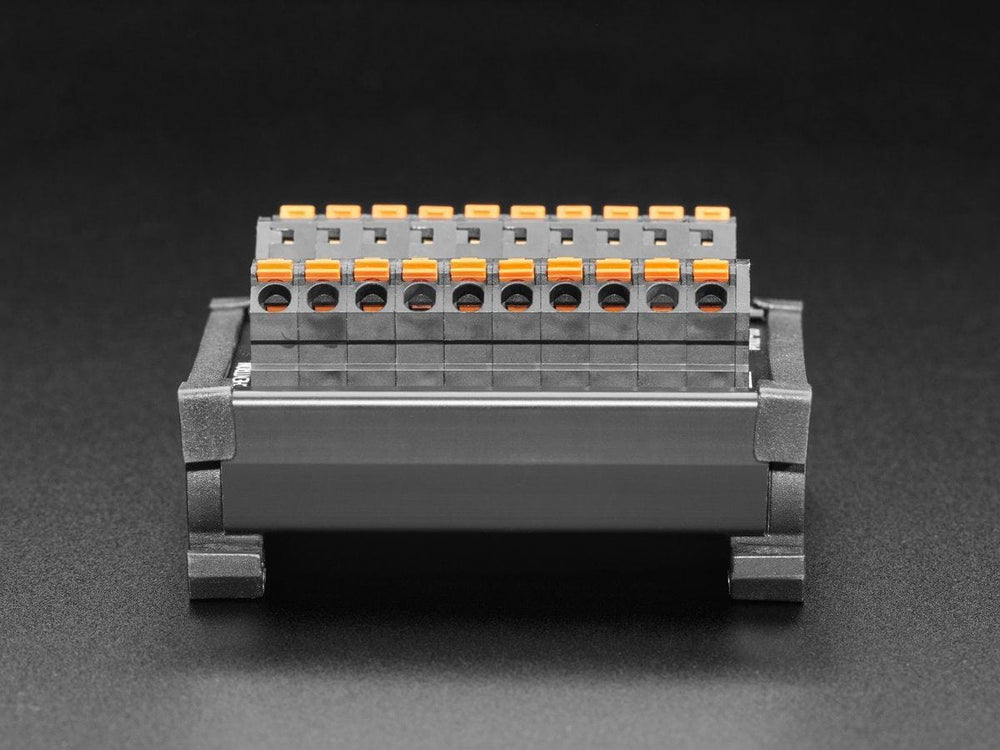 This one's going out to all the makers and designers who use DIN railing in their builds. This adapter plate is perfect for simplifying complex wiring. There are 10 spring-terminal blocks on either side of the PCB, and they are connected straight through. 
Use stranded or solid-core wires, they can be signal or power wires. And of course, you can fit a few wires per block so it isn't just 1:1 wire connection.
No soldering required! Just push in the terminal block tabs and slide in your stranded or solid-core wire. DIN rail not included, of course.
Technical Details
Product Dimensions: 78.0mm x 43.0mm x 43.0mm / 3.1" x 1.7" x 1.7"
Product Weight: 48.8g / 1.7oz