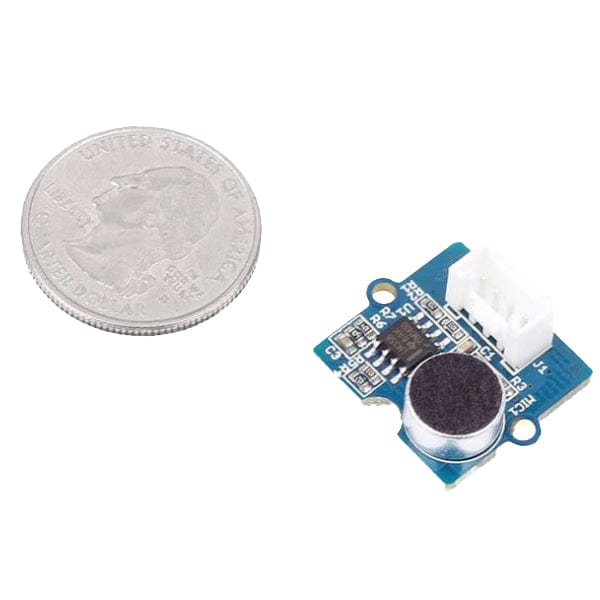 Sound Sensor for the GoPiGo & GrovePi System. The Sound Sensor is a microphone that allows your GrovePi or GoPiGo robot car to listen to sound strength, so you can control it to take a picture or move around based on changes in noise!
Please Note. This product uses a Grove Sensor Connector, and requires a compatible Grove Board for use on the Raspberry Pi.
Please Note. This package includes the Sensor & Grove Cable Only. Mounting hardware & Servo Package for use on the GoPiGo is sold separately.
The Sound sensor module is a simple microphone. Based on the power amplifier LM386 and the electret microphone, it can be used to detect the sound strength of the environment. The value of output can be adjusted by the potentiometer.
Features:
Grove compatible interface
Wide supply voltage range: 4V-12V
Low quiescent current drain: 4mA
2.0cm x 2.0cm twig module
Minimum external parts
Product number: Seeed: 101020023
Resources