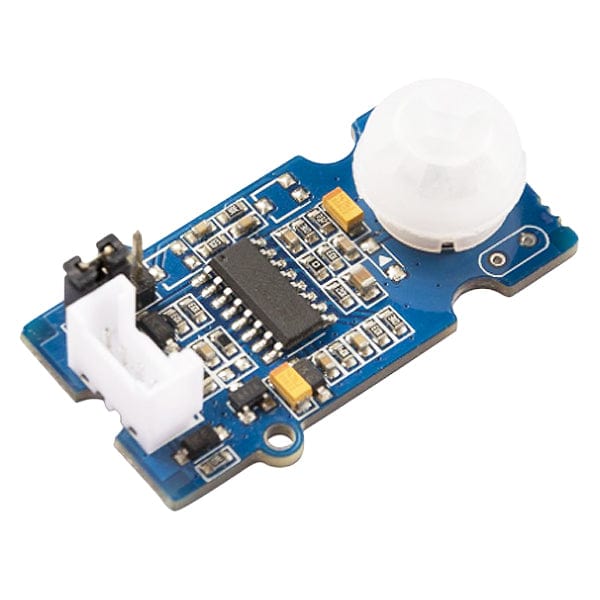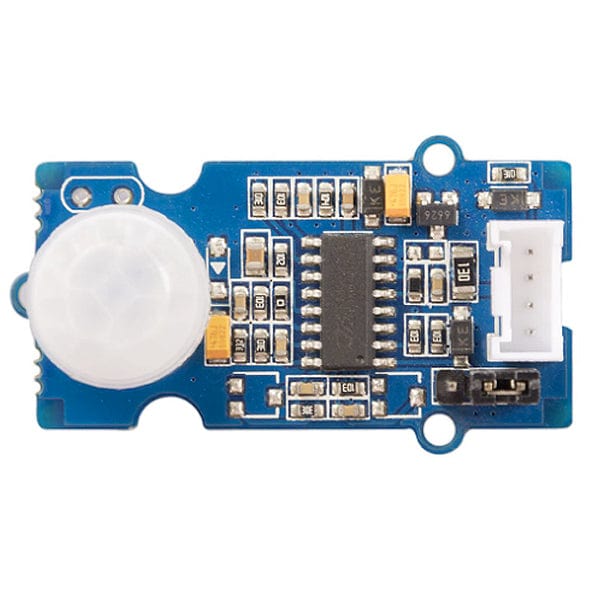 PIR Motion Sensor for the GoPiGo & GrovePi System. The Motion Sensor allows your GrovePi or GoPiGo robot car to detect motion and react based on what happens! Connect the camera to it too and take a picture of anyone that comes to your door!
Please Note. This product uses a Grove Sensor Connector, and requires a compatible Grove Board for use on the Raspberry Pi.
Please Note. This package includes the Sensor & Grove Cable Only. Mounting hardware & Servo Package for use on the GoPiGo is sold separately.
This is a simple to use PIR motion sensor with Grove compatible interface. When anyone moves in its detecting range, the sensor outputs HIGH on its SIG pin.
The detecting range and response speed can be adjusted by 2 potentiometers (not included) when soldered on its circuit board, The response speed is from 0.3s - 25s, and max 6 meters of detecting range.
Features:
Grove compatible interface
Voltage range: 3V–5V
2.0cm x 4.0cm twig module
Detecting angle: 120 degree
Detecting distance: max 6m (3m by default)
Adjustable detecting distance and holding time
Potentiometers are not included
Product number: Seeed 101020020
Resources