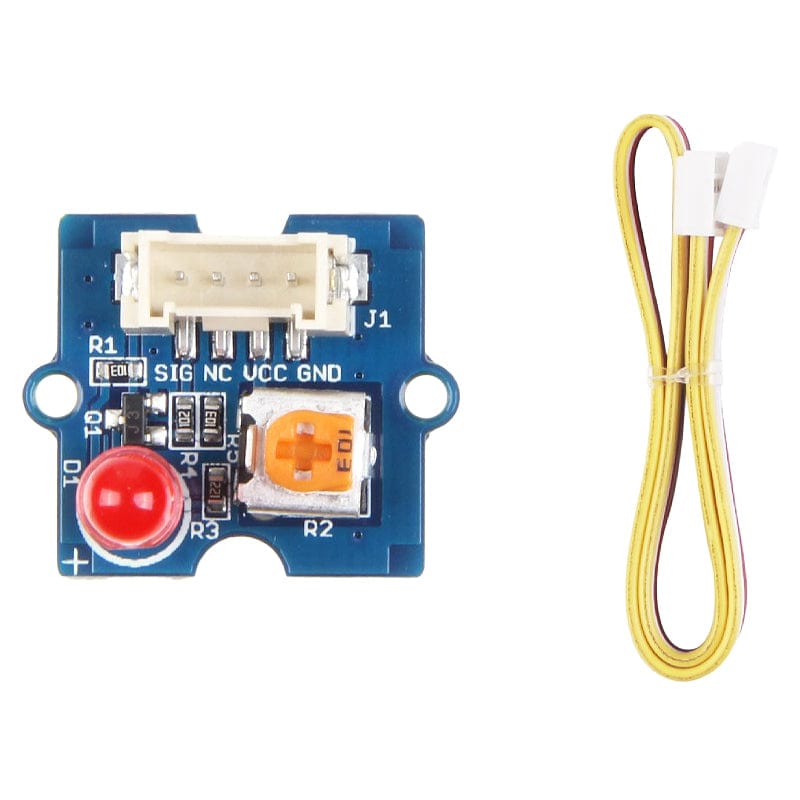 Red LED for the GoPiGo & GrovePi System. Red means stop! Use the Red LED to program a visual alert on your GrovePi or GoPiGo robot car! Build your own weather station and use the red LED to remind you to take your umbrella if the forecast calls for rain, and use the blue LED if it looks like blue skies ahead. Check out the green and white ones as well!
Please Note. This product uses a Grove Sensor Connector, and requires a compatible Grove Board for use on the Raspberry Pi.
Please Note. This package includes the Sensor & Grove Cable Only. Mounting hardware & Servo Package for use on the GoPiGo is sold separately.
Grove - LED is designed for the beginners of Grove to monitor controls from digital ports. It can be mounted to the surface of your box or desk easily and used as pilot lamp for power or signal. Its brightness can be adjusted by potentiometer.
Features:
Grove compatible interface
3.3V/5V Compatible
Adjustable LED orientation
Adjustable LED brightness
Product number: Seeed 104030005
Resources