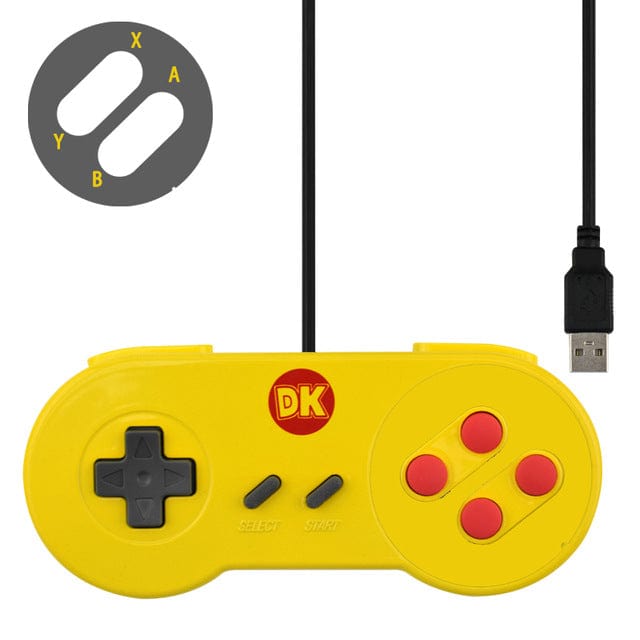 Get your retro on with the Raspberry Pi compatible SNES style USB gamepad! This is not an official Nintendo product, but a 3rd party USB type replica of the Super Nintendo/Famicom unit produced in the early 90's!
This is a special edition controller from Data Frog in Yellow!
We tested quite a few from different suppliers, and these were the best - with nice snappy, clicky buttons, and the traditional blue, red, green, yellow layout.
Features:
USB Connector
Raspberry Pi Compatible
D-Pad
Buttons: Start, Select, X, Y, A, B, R, L
Cable Length: 1.4m