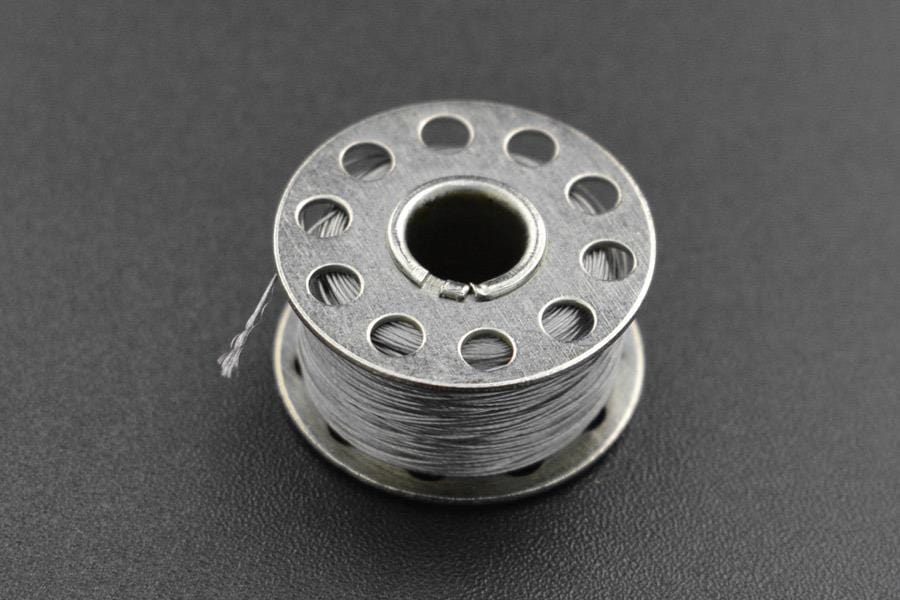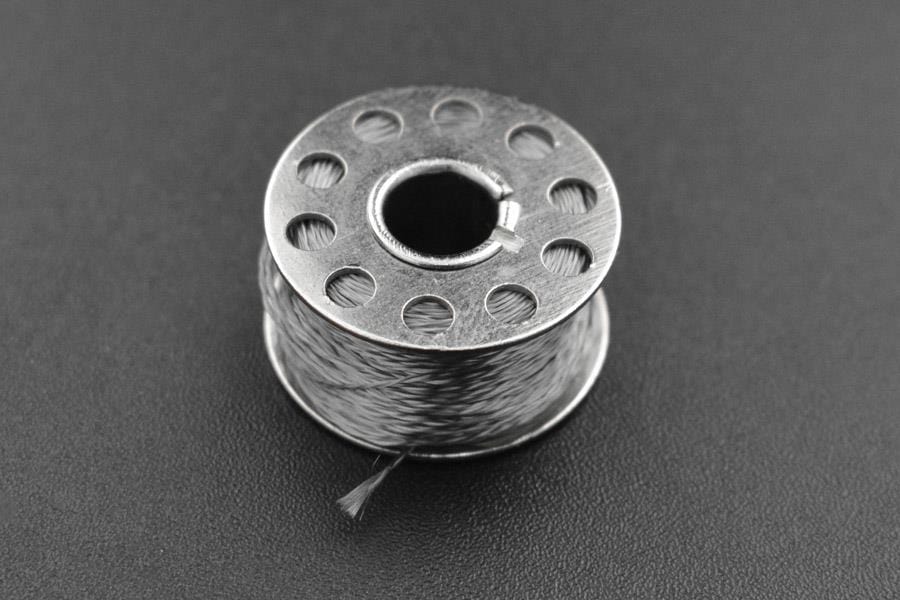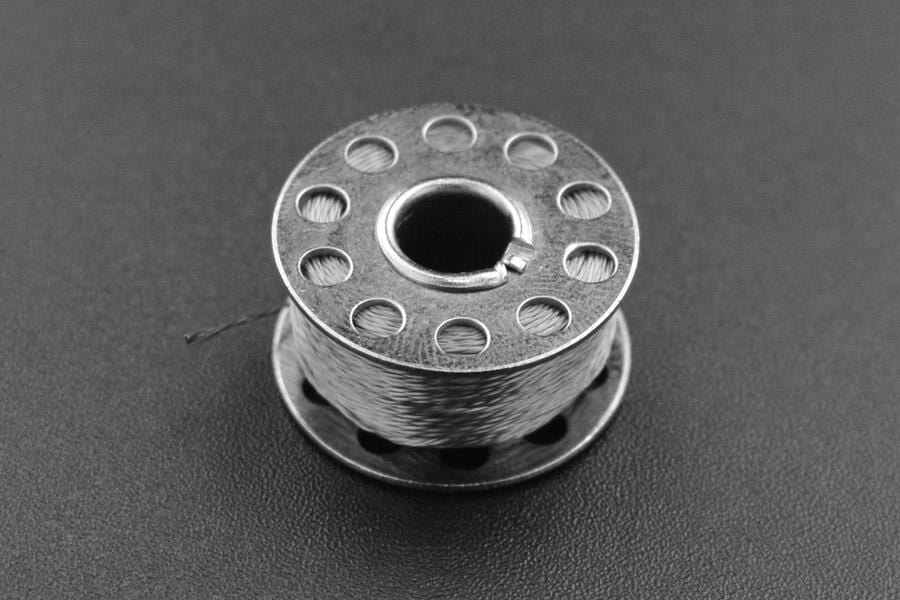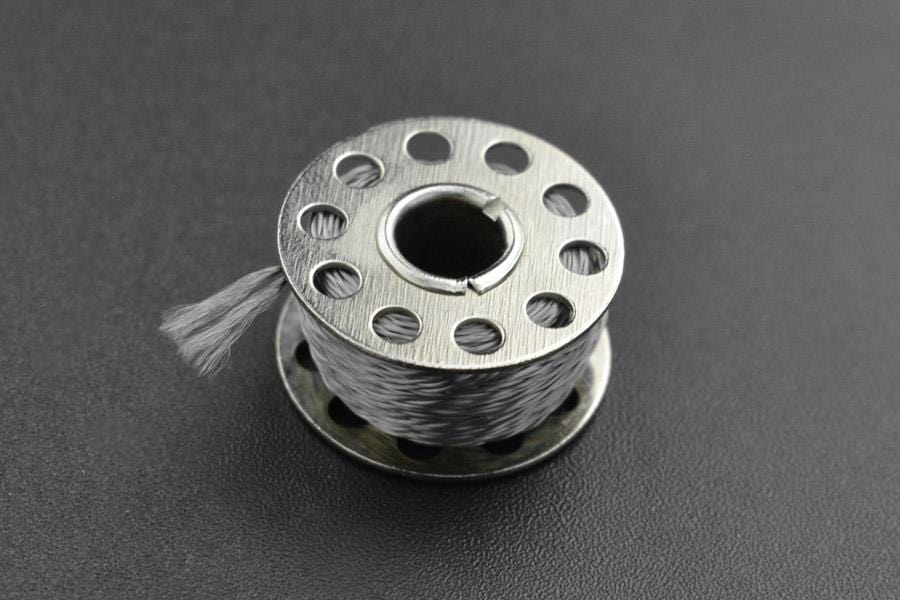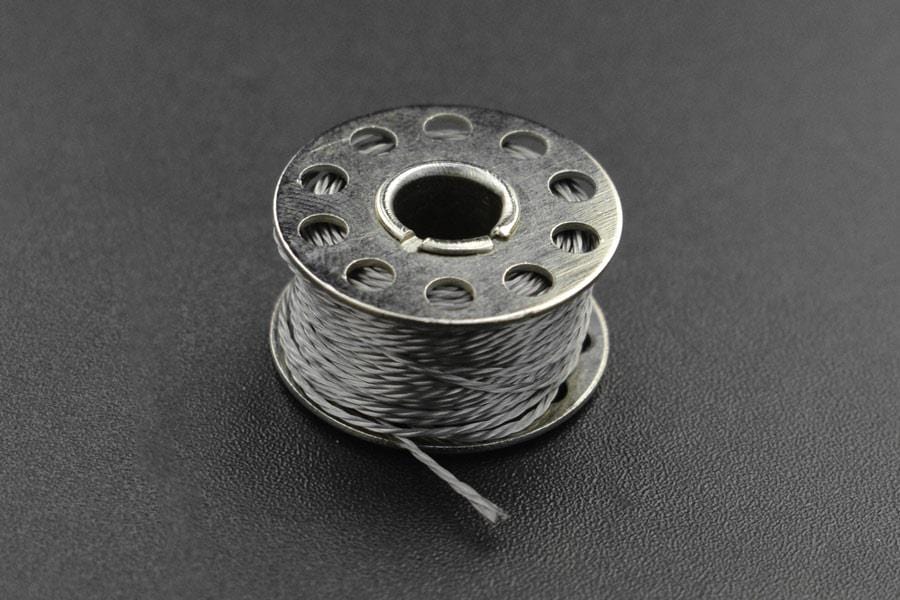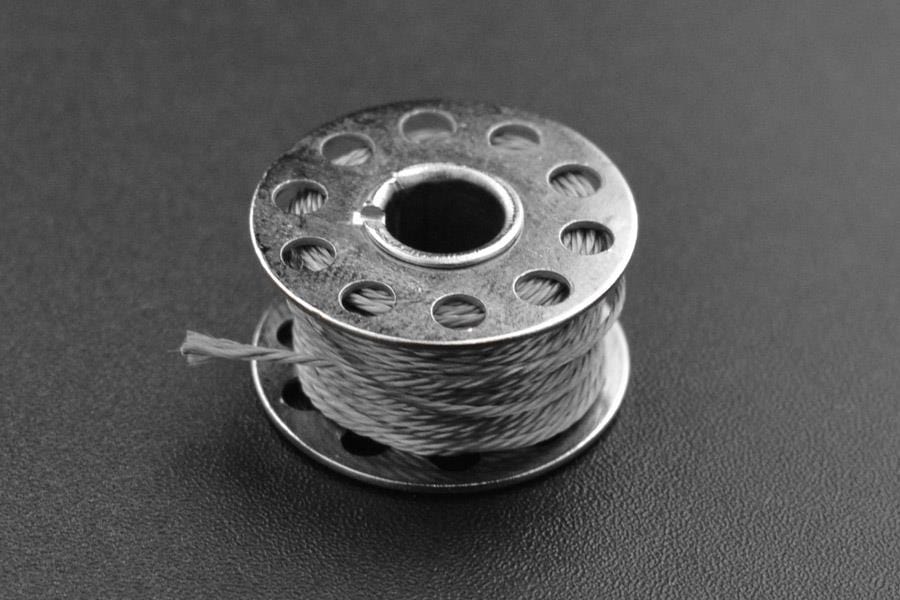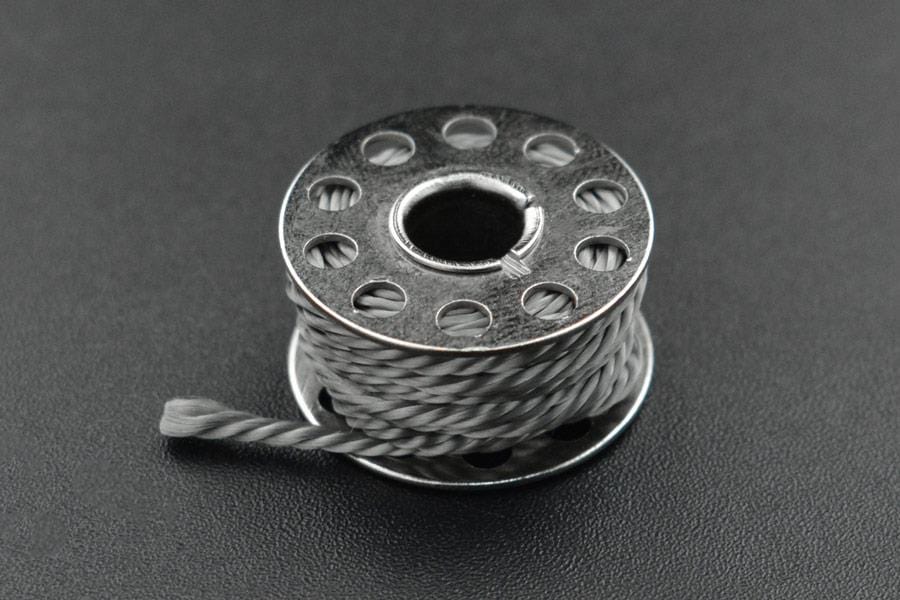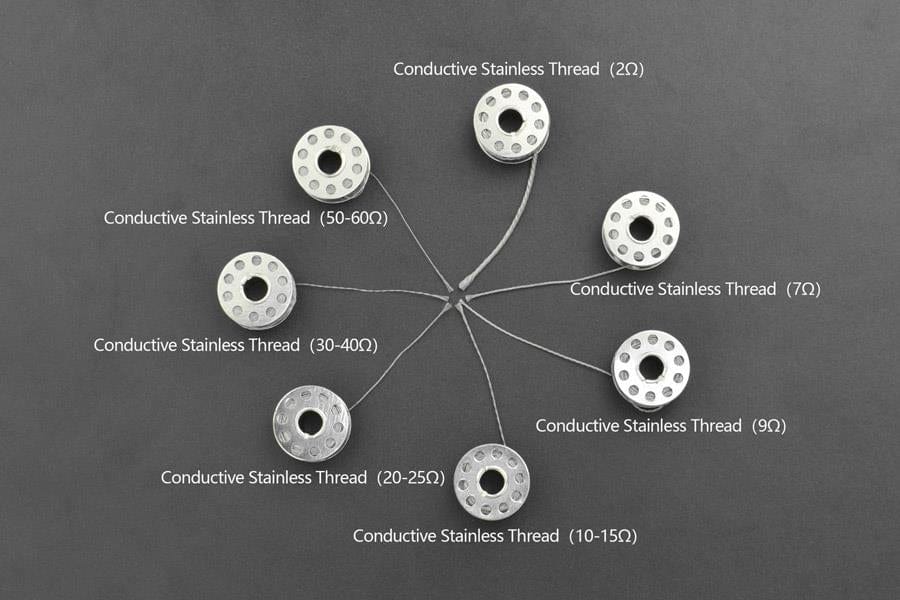 This is a smooth stainless steel fibre conductive sewing thread available with various resistance ratings, diameters and lengths. The reels feature low resistance, good thermal conductivity, a high melting point and high-temperature resistance.
The diameter of the wire varies between the reel options - the lower the resistance, the thicker the thread. It can be used for making touchscreen gloves, anti-static clothing, wearable electronic equipment, cosplay items, anti-static brushes, driving LEDs and other small current electronic components.
Note: the thinner the wire, the more resistance it offers. The smaller the resistance value, the thicker the thread, so the length of each roll of these models is different (see table below).

Features
Low resistance and stable resistivity
High-temperature resistance 650°C, melting point 1350°C
Safe to wash, reusable
Thread Selection Guide
| | | |
| --- | --- | --- |
| Resistance | Diameter | Length |
| 50-60Ω | 0.18-0.2mm | 37-45m |
| 30-40Ω | 0.27-0.3mm | 20-27m |
| 20-25Ω | 0.33mm | 13-18m |
| 10-15Ω | 0.42mm | 9-11m |
| 9Ω | 0.45mm | 7m |
| 7Ω | 0.5mm | 5m |
| 2Ω | 0.96mm | 1m |