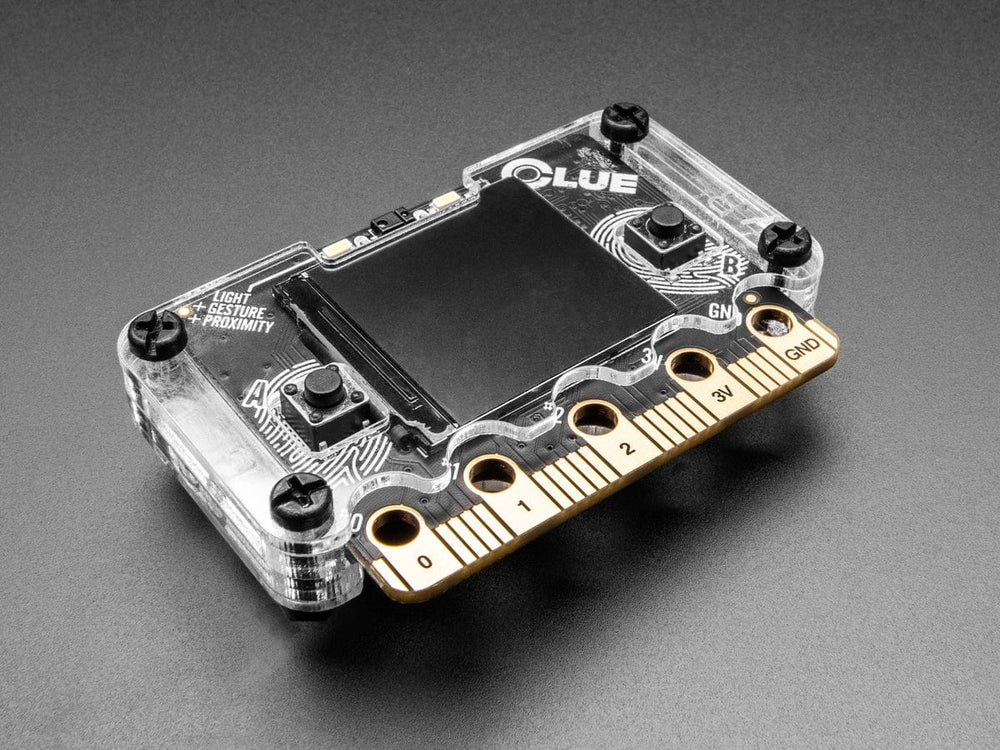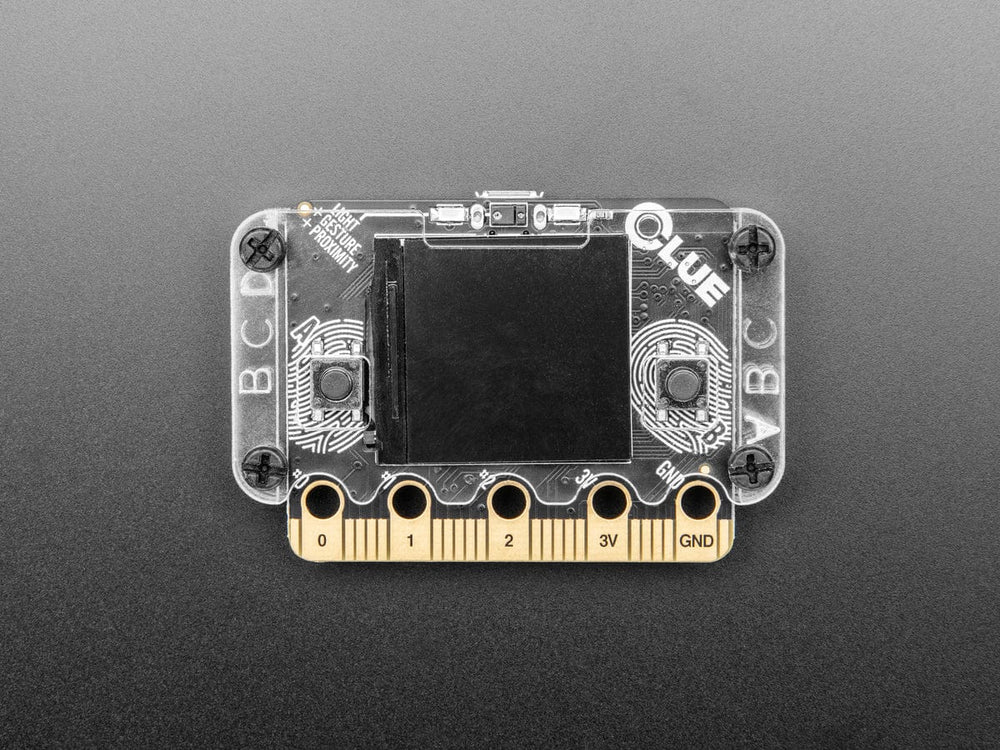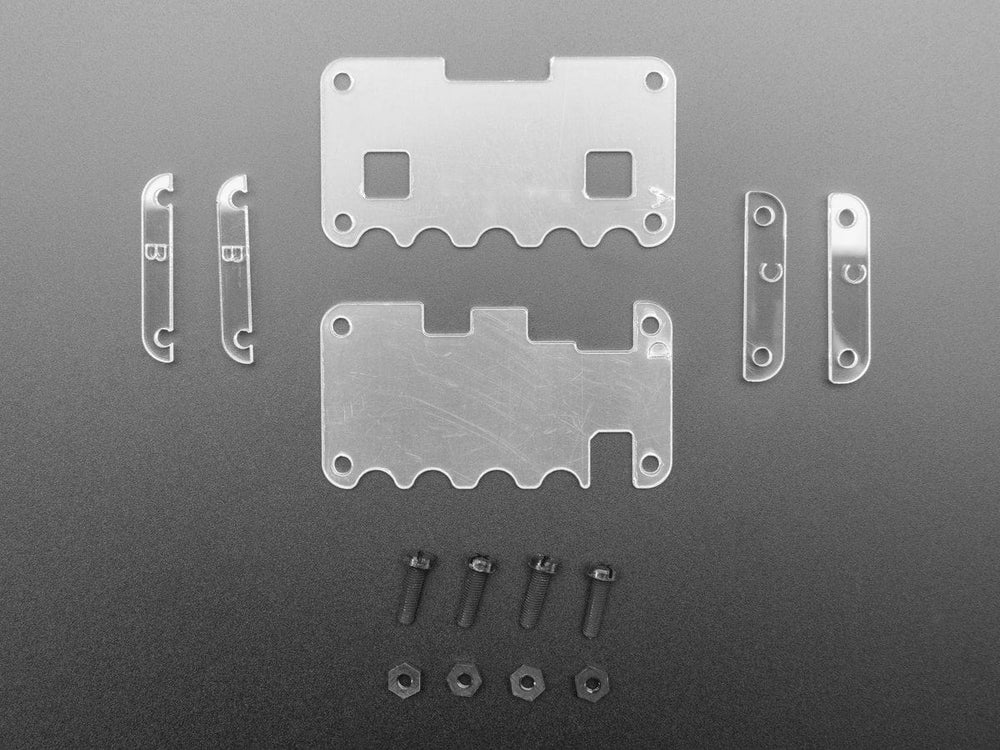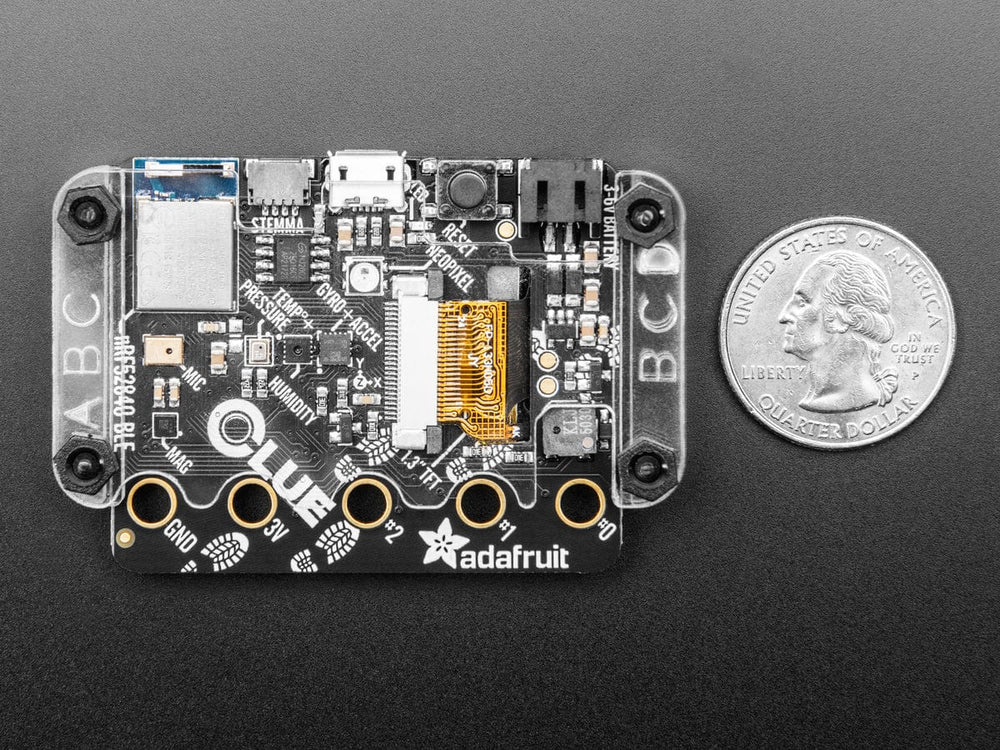 Here is a chic minimalist enclosure for your CLUE board! This case has been laser-cut specifically to accommodate the TFT display, tactile buttons, and capacitive pads.
And of course, we include mounting hardware so you can assemble it right onto your CLUE board. Takes less than five minutes to assemble, just find a nearby screwdriver.
Please note: It won't work with the BBC micro:bit, only the Adafruit CLUE.
Includes:
6 x CLUE acrylic laser-cut enclosure pieces
4 x M3 12mm black nylon screws
4 x M3 black nylon hex nuts
Does not include CLUE board!
Technical Details