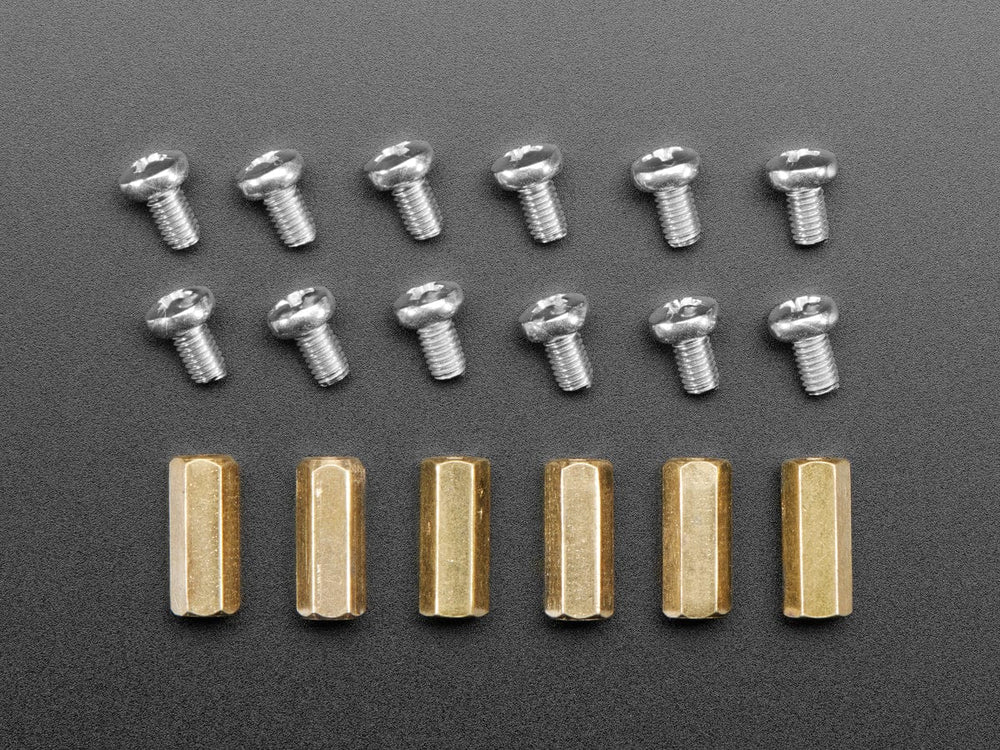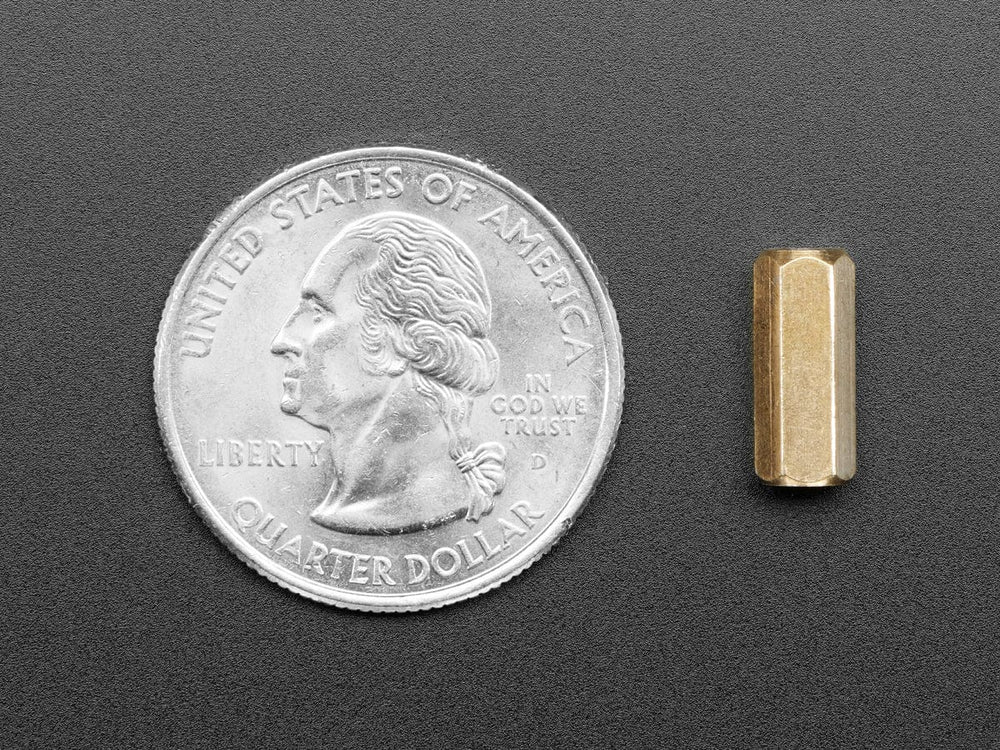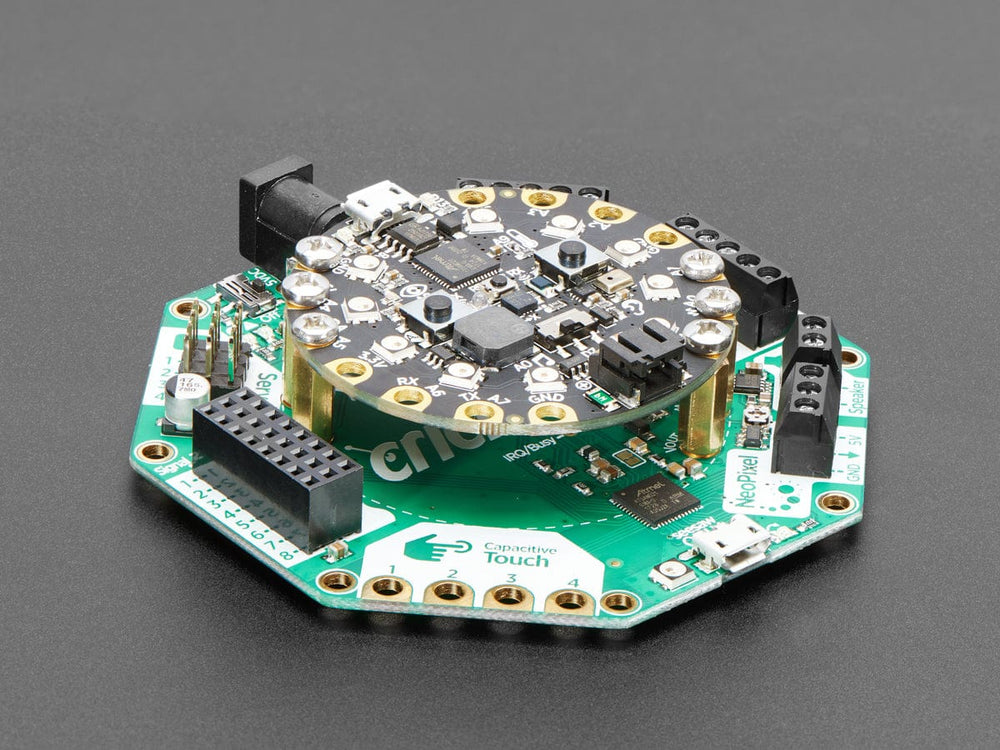 You have a Circuit Playground Express, but you need to mount it to your charming cardboard robot friend, eh? Not so easy if you don't have a set of standoffs!

In this kit comes:
6 x M3 12mm brass hexagonal standoffs
12 x M3 5mm machine screws
If you bought a Crickit for Circuit Playground, this kit is already included - we're offering it in case you've designed your own PCB you want to bolt onto!
p.s. Works great with classic Circuit Playgrounds, micro:bit's, Gemma M0 and Flora too!
Technical Details