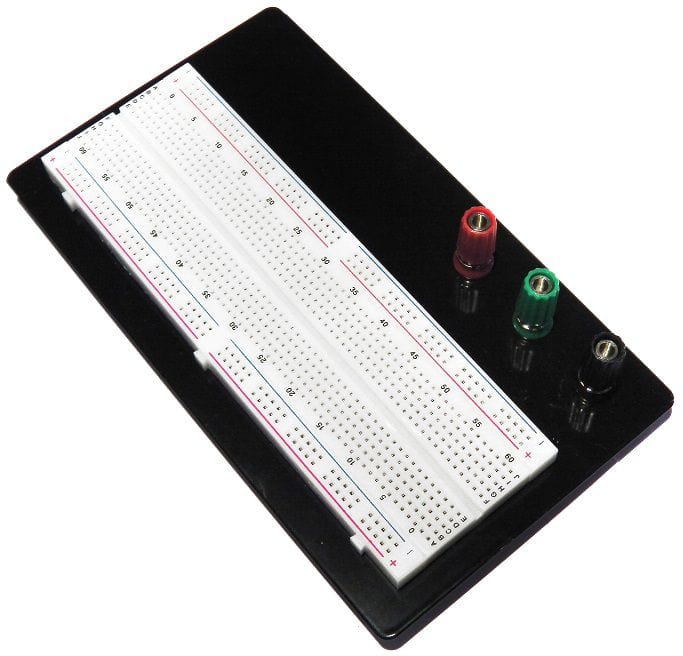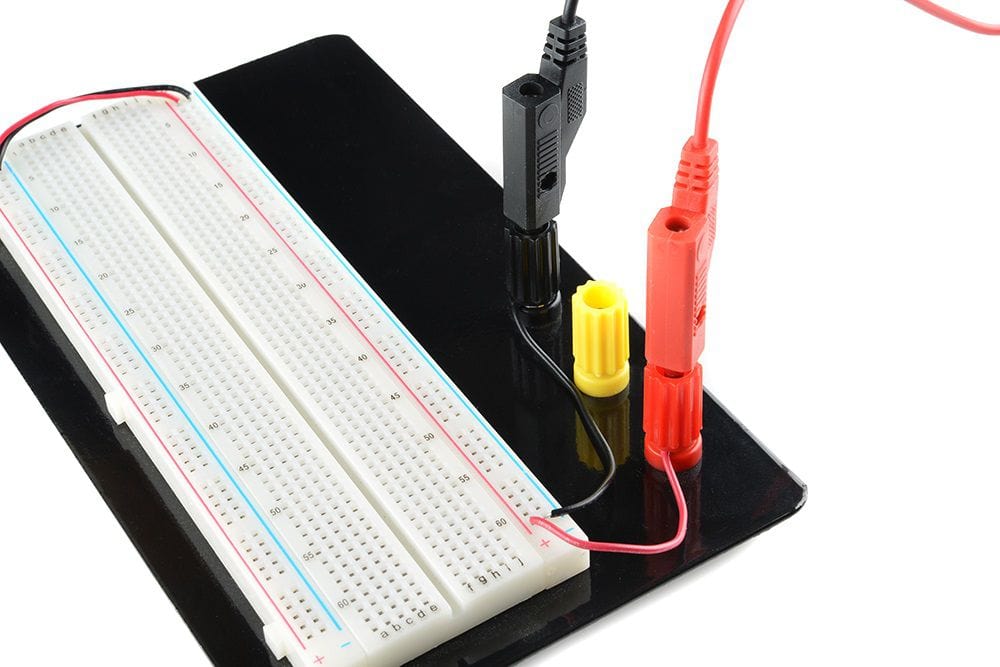 This 'full-size' breadboard with 830 tie points is perfect for small and medium projects. It comes pre-mounted on a gloss black aluminium plate and includes 3 binding posts for power.
Simply hook up the binding post to the breadboard power rails with some equipment wire and you can add your selected power supply quickly and easily - there's even a tutorial below to help!

The breadboard is 2.2" x 7" (5.4cm x 16.5cm) with a standard double-strip (630pts) in the middle and two power rails (200pts) on both sides.
The Mounted Breadboard Features:
Breadboard Dimensions: 2.2" x 7" x 0.38" (5.4cm x 16.50cm x 8.5cm )
Plate Dimensions: 18.5cm x 10.5cm
Breadboard Material: ABS - White
Plate Material: Aluminium - Black Gloss Skin
Includes 3 x Easy Assemble Binding Posts
Includes 4 x Rubber Feet
Nickle Phosphor Bronze Contact Clips
Accepts Wire Diameter - 20 to 29 AWG
Voltage: 300V
Current: 3A to 5A
Tutorials