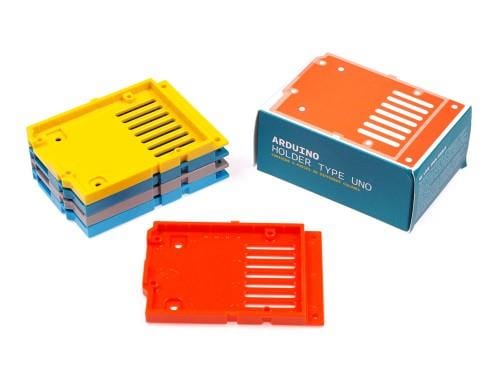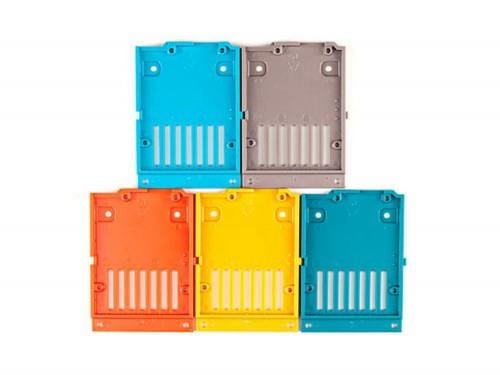 The Holder Type Uno guards your Arduino UNO against accidental damage and helps prevent scratches on your workplace.
The holders fit every UNO size board (including compatibles with the UNO shape and size), and you can choose among a number of included colours (5 colours in each pack!).

Use screws to attach the board and use the different colours to tell your board apart from friends' working with you.
Note: Each pack contains 5 holders