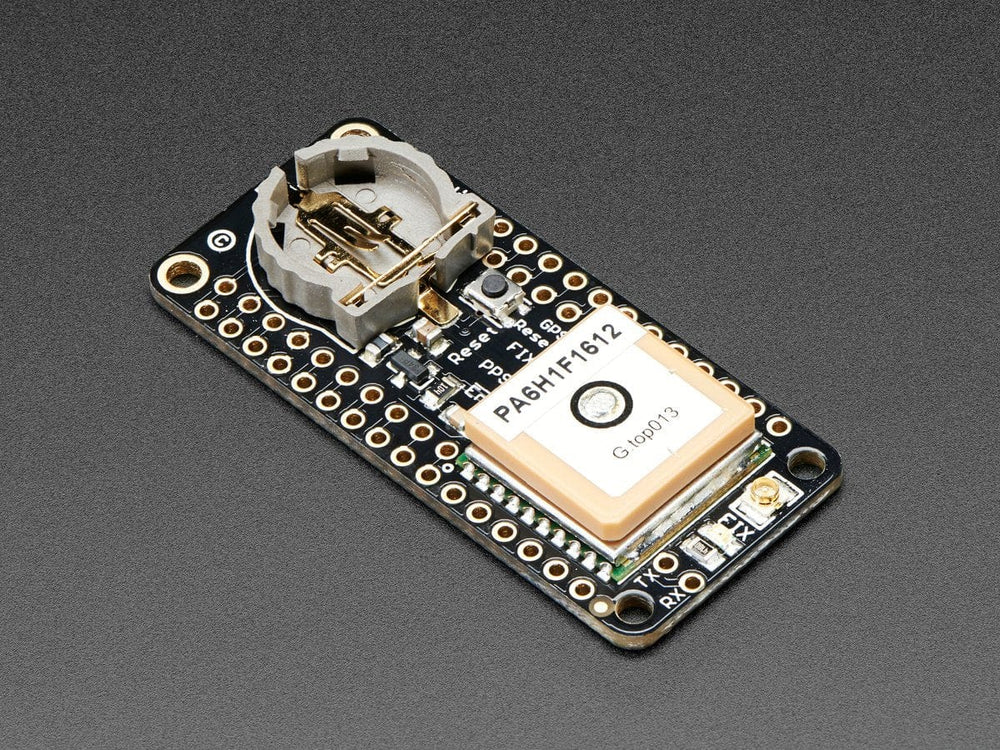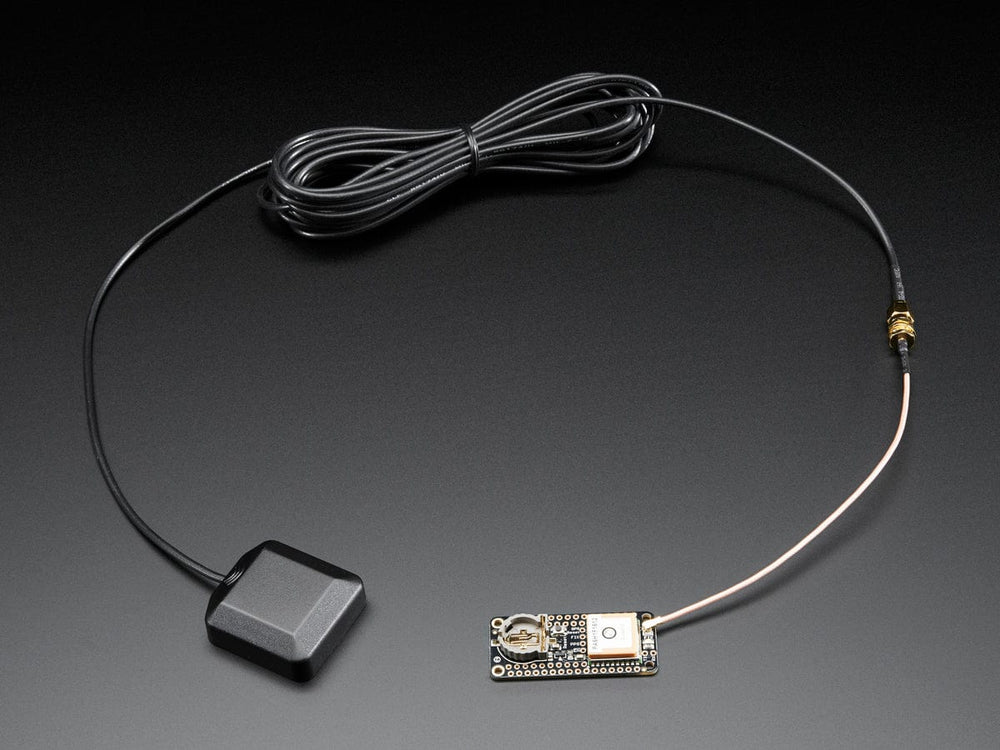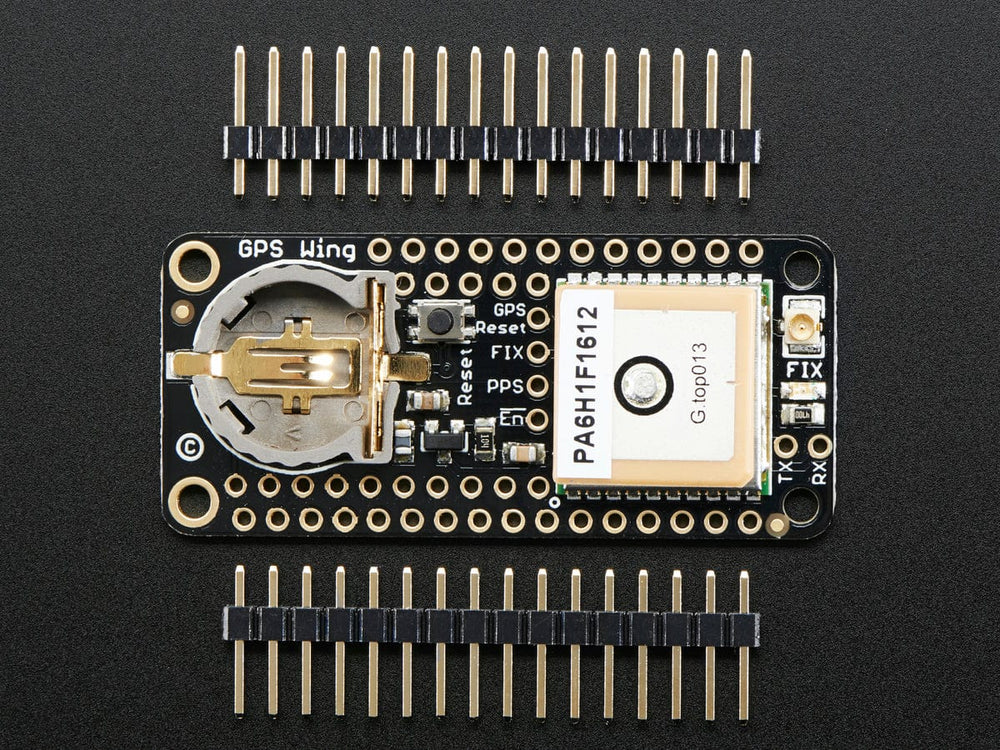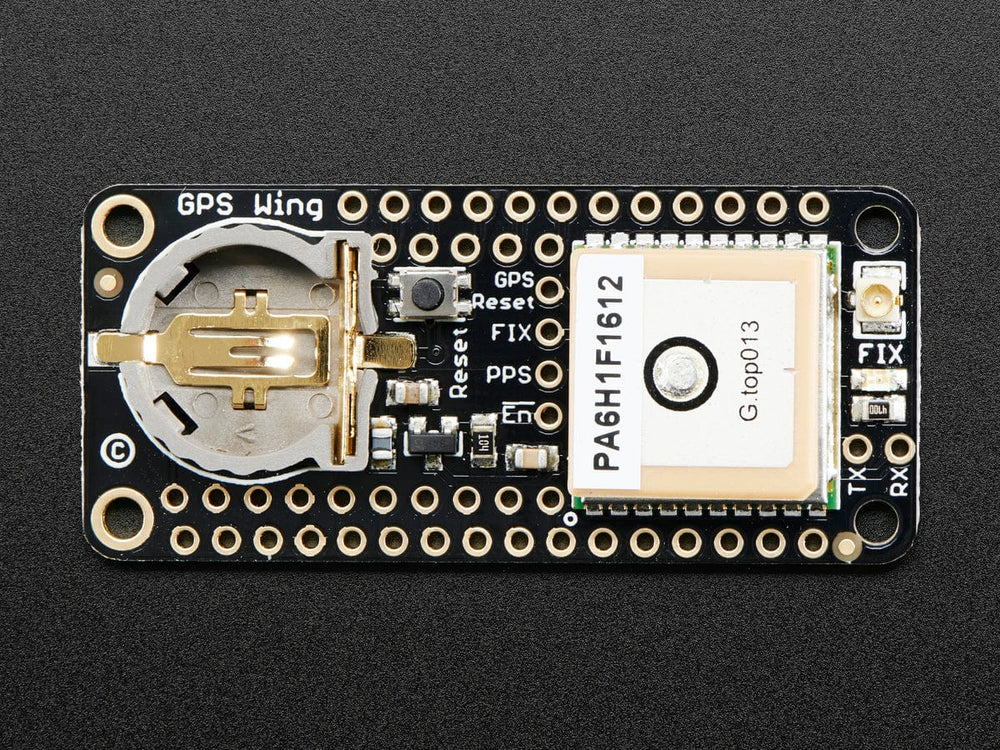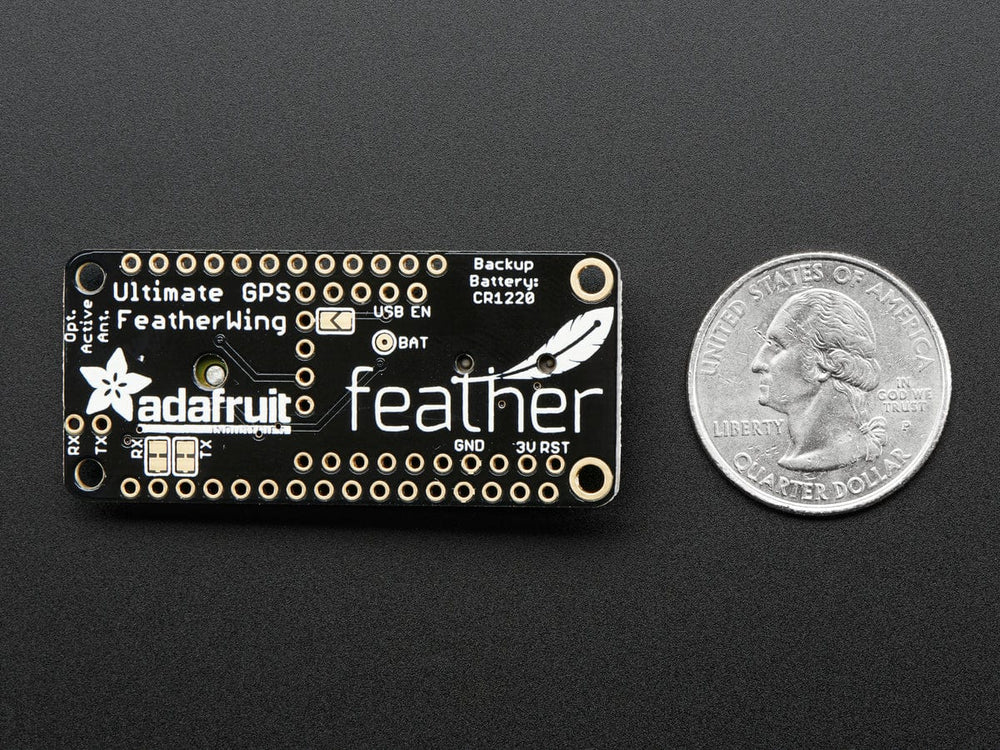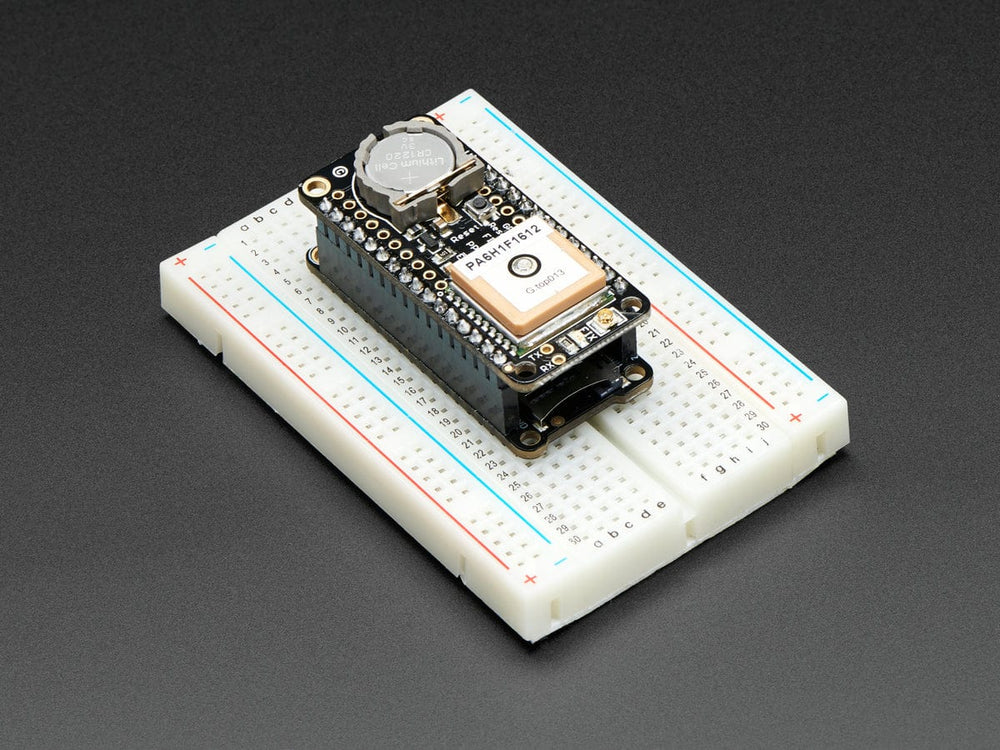 Give your Feather a sense of place, with an Ultimate GPS FeatherWing. In 2013 we designed the Ultimate GPS module to satisfy all your GPS desires - and now we have brought its power and versatility plus more to our Feather series with the Adafruit Ultimate GPS FeatherWing! This FeatherWing plugs right into your Feather board and gives it a precise, sensitive, and low power GPS module for location identifcation anywhere in the world. As a bonus, the GPS can also keep track of time once it is synced with the satellites.
Works with all Feathers except for those with USB-Serial converters that use the UART pins. Right now that means the ESP8266 Huzzah Feather and nRF52 Feather don't work
It has everything you need and more:
-165 dBm sensitivity, 10 Hz updates, 66 channels
Only 20mA current draw
RTC with coin battery backup
Built-in datalogging
PPS (pulse per second) output on fix
Internal patch antenna + u.FL connector for external active antenna
Fix status LED
The Wing is built around the MTK3339 chipset, a no-nonsense, high-quality GPS module that can track up to 22 satellites on 66 channels, has an excellent high-sensitivity receiver (-165 dB tracking!), and a built in antenna. It can do up to 10 location updates a second for high speed, high sensitivity logging or tracking. Power usage is incredibly low, only 20 mA during navigation.
The MTK3339-based module has external antenna functionality. The module has a standard ceramic patch antenna that gives it -165 dB sensitivity, but when you want to have a bigger antenna, you can snap on any 3V active GPS antenna via the uFL connector. The module will automatically detect the active antenna and switch over! Most GPS antennas use SMA connectors so you may want to pick up one of our uFL to SMA adapters.
Technical Details
Satellites: 22 tracking, 66 searching
Patch Antenna Size: 15mm x 15mm x 4mm
Update rate: 1 to 10 Hz
Position Accuracy: < 3 meters (all GPS technology has about 3m accuracy)
Velocity Accuracy: 0.1 meters/s
Warm/cold start: 34 seconds
Acquisition sensitivity: -145 dBm
Tracking sensitivity: -165 dBm
Maximum Velocity: 515m/s
MTK3339 Operating current: 25mA tracking, 20 mA current draw during navigation
Output: NMEA 0183, 9600 baud default
DGPS/WAAS/EGNOS supported
FCC E911 compliance and AGPS support (Offline mode : EPO valid up to 14 days )
Up to 210 PRN channels
Jammer detection and reduction
Multi-path detection and compensation
Breakout board details:
Weight (not including coin cell battery): 8.8g
Dimensions: 22.9mm x 51.2mm x 6.7mm / 0.90" x 2.02" x 0.26"