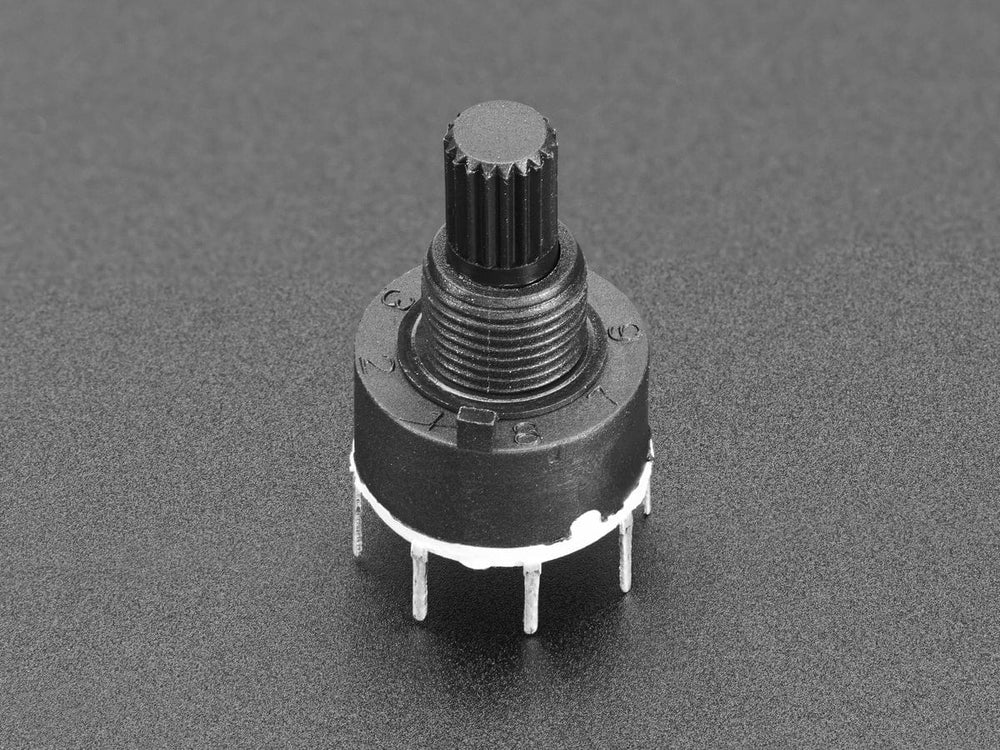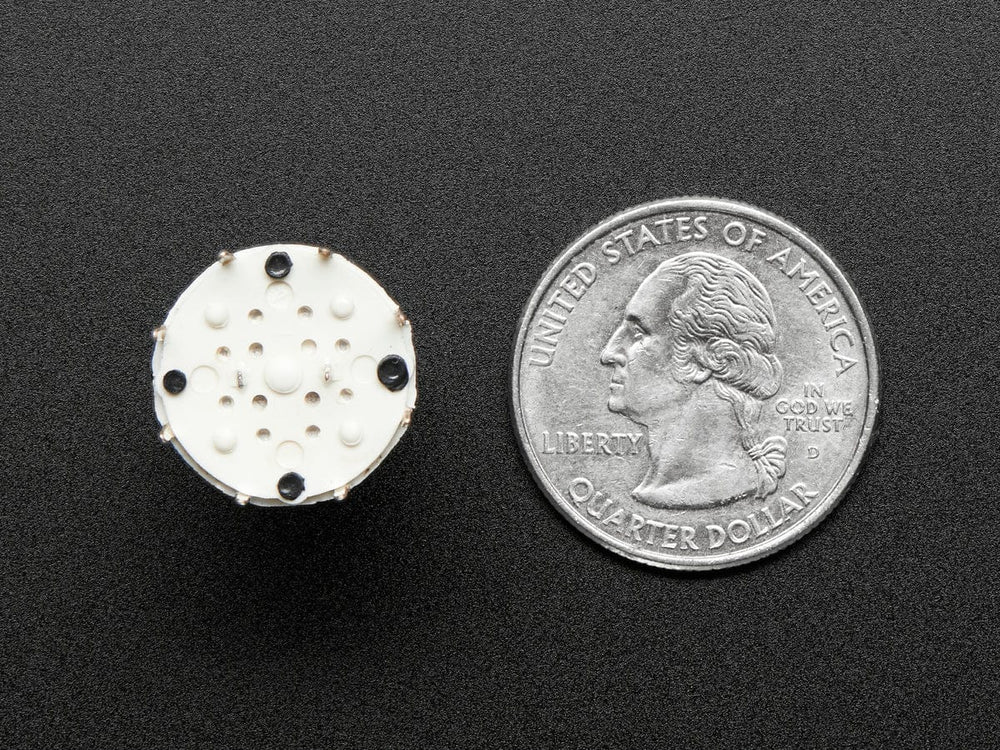 When you need a lot of options, you need a Mini 8-Way Rotary Selector Switch.
This is basically a single-pole to 8-throw switch. As you rotate the knob around, the middle pin will make contact with each of the outer pins. Rotary switches are very simple to use and are also nice and compact.
This one is easy to panel mount, thanks to the included washer and hex nut. It has a T18-size shaft so you can pick one of our T18 knobs to go with it for easier turning.
This switch now has an end stop (stops you from turning after the 8th position).
Specifications
Dimensions: 25.2mm x 16.2mm x 16.2mm
Weight: 4.7g