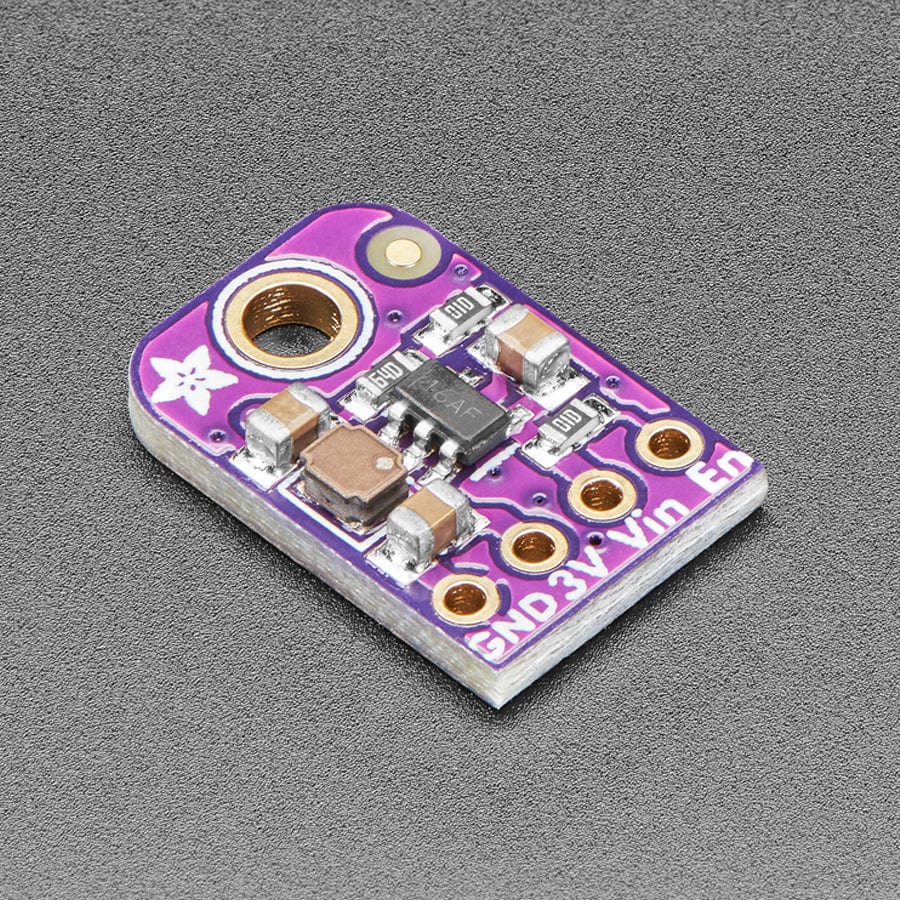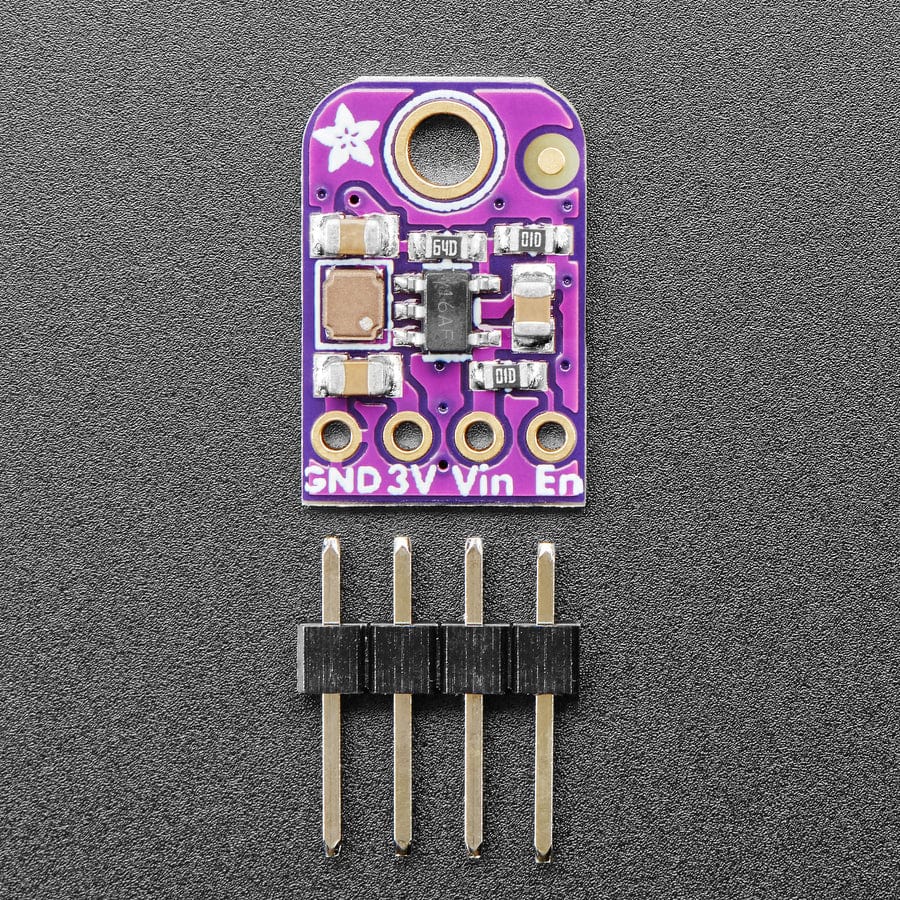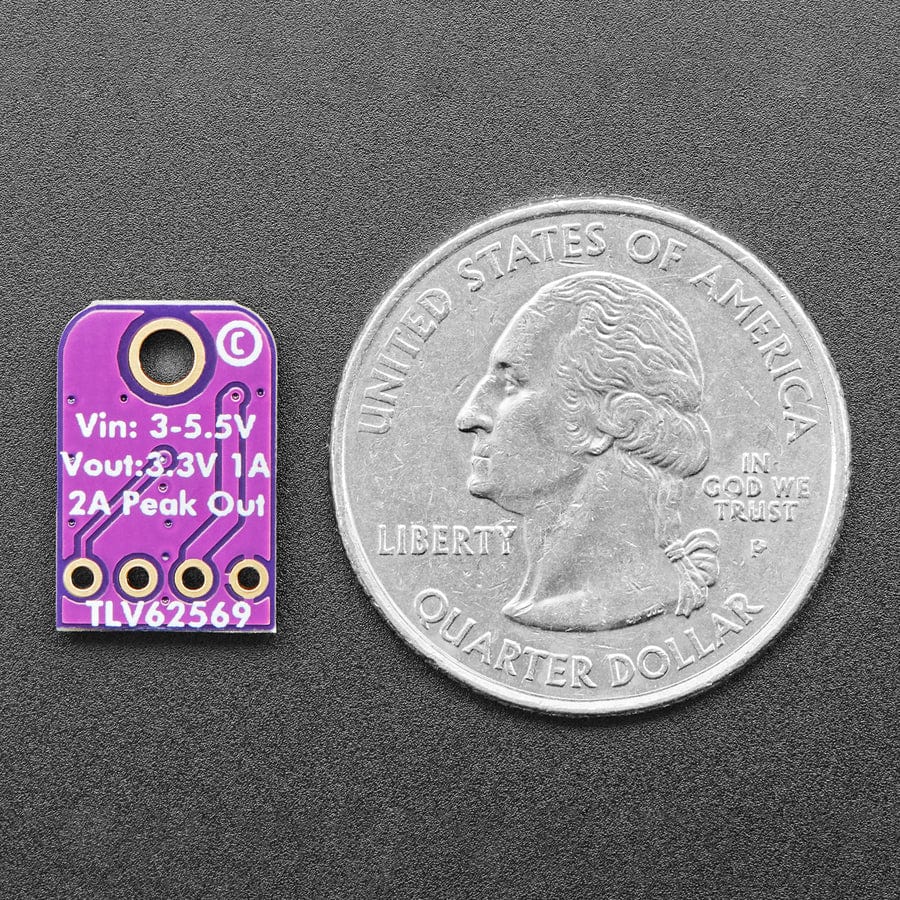 This little buck converter based on the TLV62569 3.3V is super handy, taking up to 5.5V input and providing a 3.3V output with up to 1.2A current. It's great for supplying power to popular 3.3V voltage circuits from a range of battery or power options. This chip provides up to 1.2 Amp load current across the entire input voltage range of 3.4 to 5.5V. It's not a huge range but does cover LiPoly batteries, 3 alkalines, and USB power.
Great for your portable project, we made this "pin compatible" with the LM1117-3.3V TO-220 chip so you can swap it in for better performance (90-95% efficiency!) There's also an ENable pin, tie it low to shut down the output completely.
The Adafruit TLV62569 3.3V Breakout runs at 1.5-MHz fixed-frequency. Even though the chip itself supports up to 2A, the inductor we used is small and so the breakout can only provide about 1.2 Amps continuously ((you can get up to 2A for short spikes).
If you need a wider input range, check out the 3.3V output MPM3610 breakout with up to 20V input!
Comes with a fully assembled and tested breakout board. We also include header to plug it into a breadboard.
Please note: This breakout used to come with AP3429A which is slightly less capable than the TLV, due to parts shortages we've revised this product!
Features
Output Current: Up to 1.2A continuous
35uA Quiescent current
Shutdown Current: <2μA
100% Duty Cycle Operation
1.5MHz Switching Frequency
Internal Soft Start
Thermal Shutdown
Product Dimensions: 15.2mm x 10.0mm x 2.9mm
Revision History
As of 31/10/2022 - we are now stocking the updated TLV62569 version.