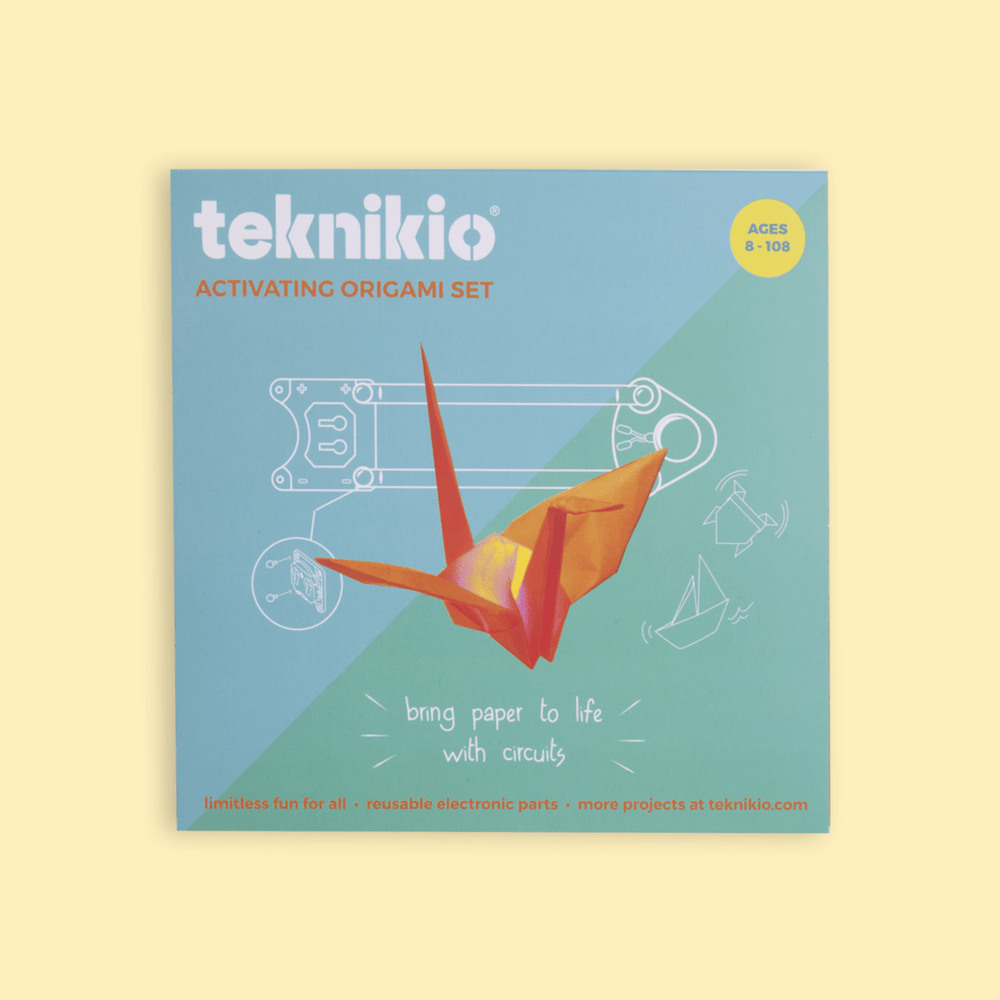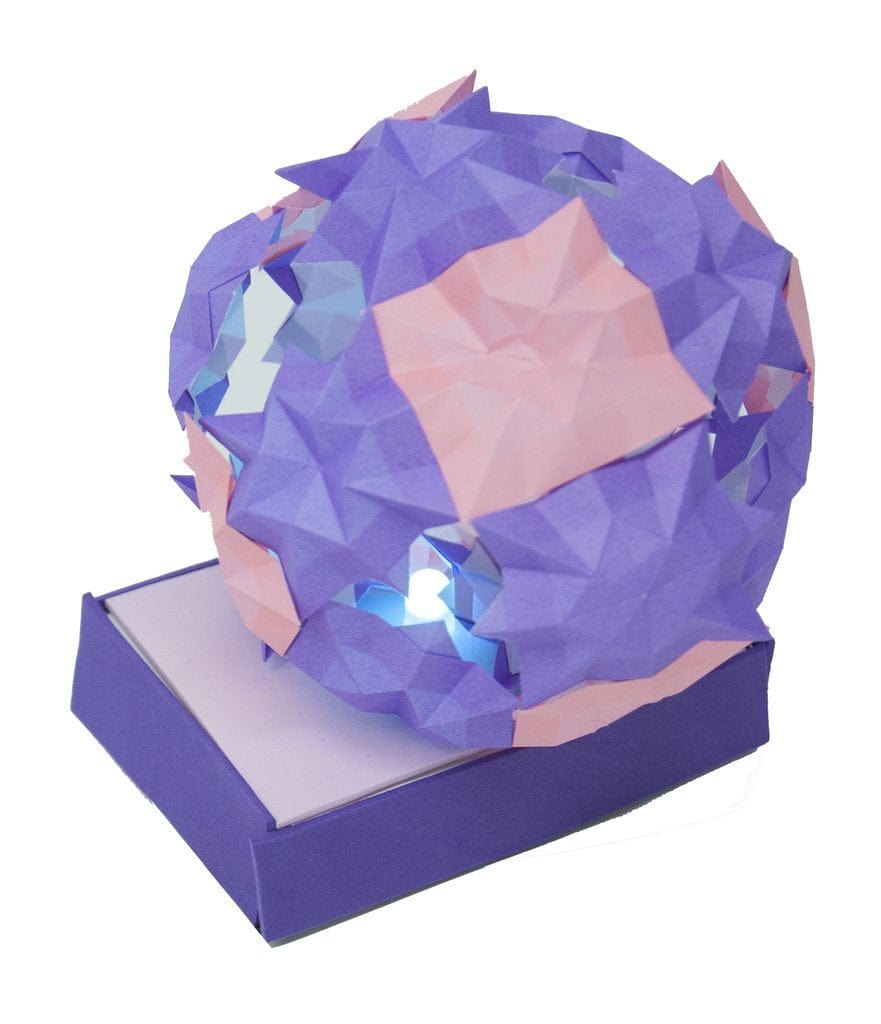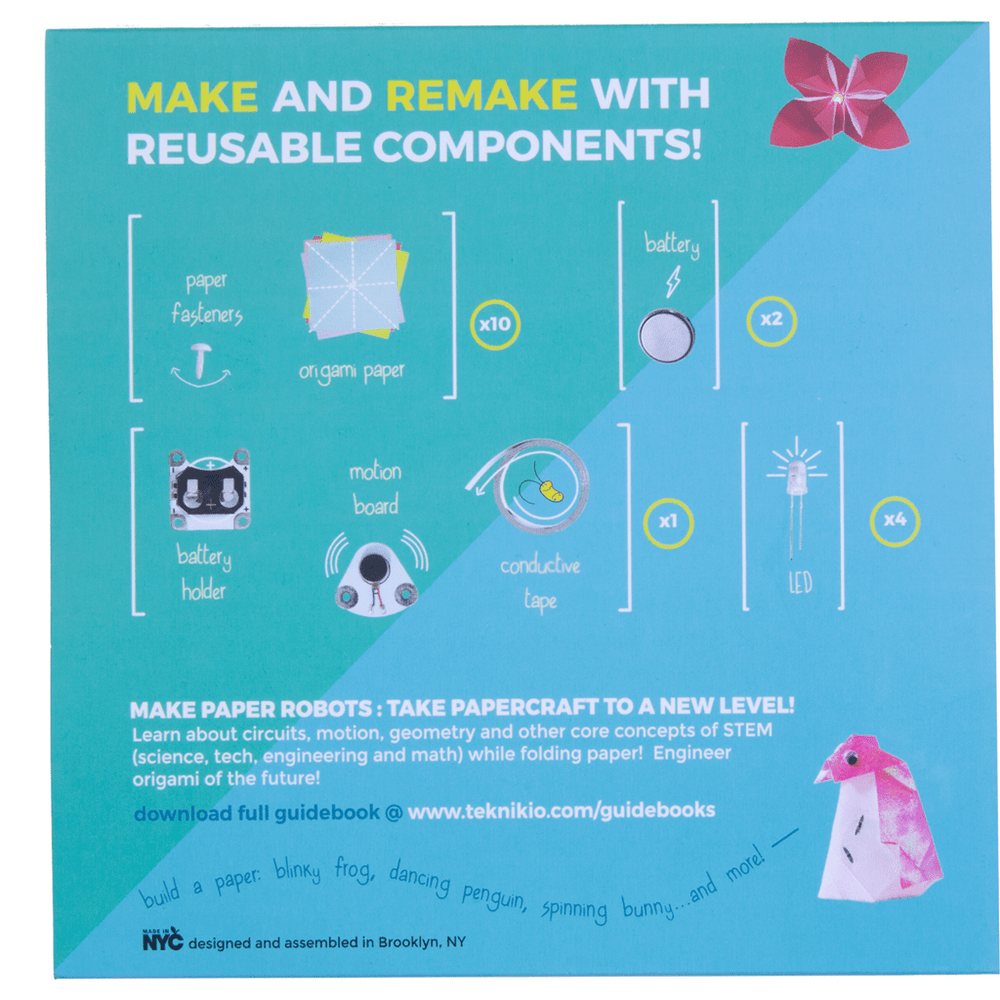 By adding simple circuits to paper sculptures you can instantly animate them and create unique sculptures.
You can start simple and add a light or two and then make more complex modular systems with your origami robot sculpture. You can also add a small motor and seen how it effects the movement of the sculpture based on where you attach it.
Each set includes:
1 Teknikio motionboard
1 Teknikio batteryboard
2 batteries
4 LED lights
10 fasteners
1 piece of conductive tape
1 origami paper pack
Skills: paper folding, mechanics, circuits.
make a range of fun and beautiful sewables (or stickables - you can use them in origami/papercraft projects too), that are designed with children and education in mind, but they suit explorers, inventors, and curious minds of all ages: 8 to 108!
They've also put together a couple of fab guides on and to teach you the basics and give you some project ideas.