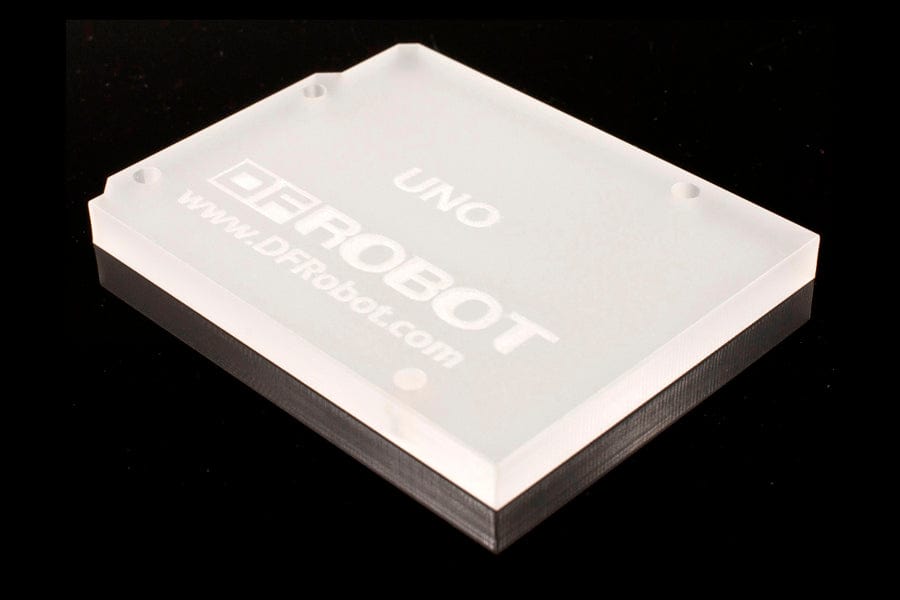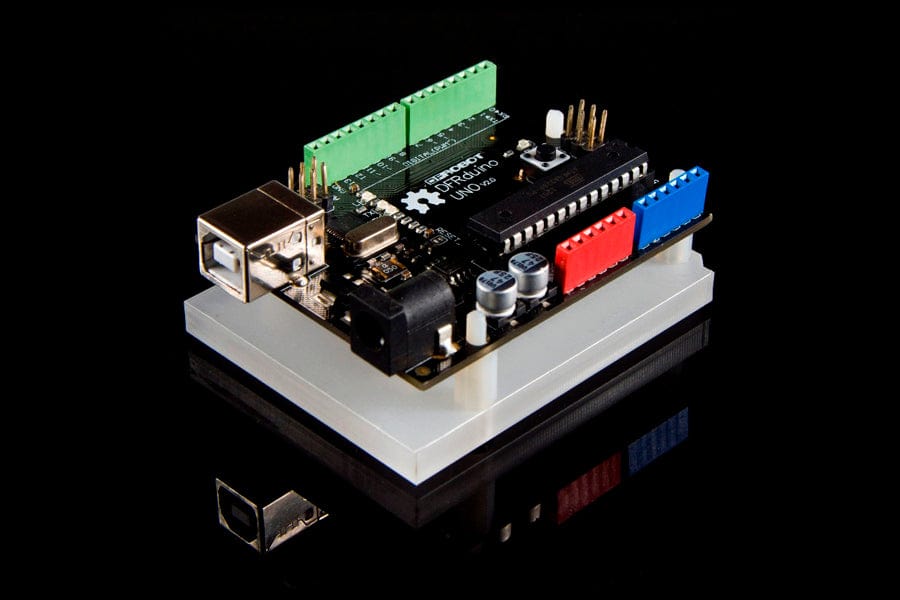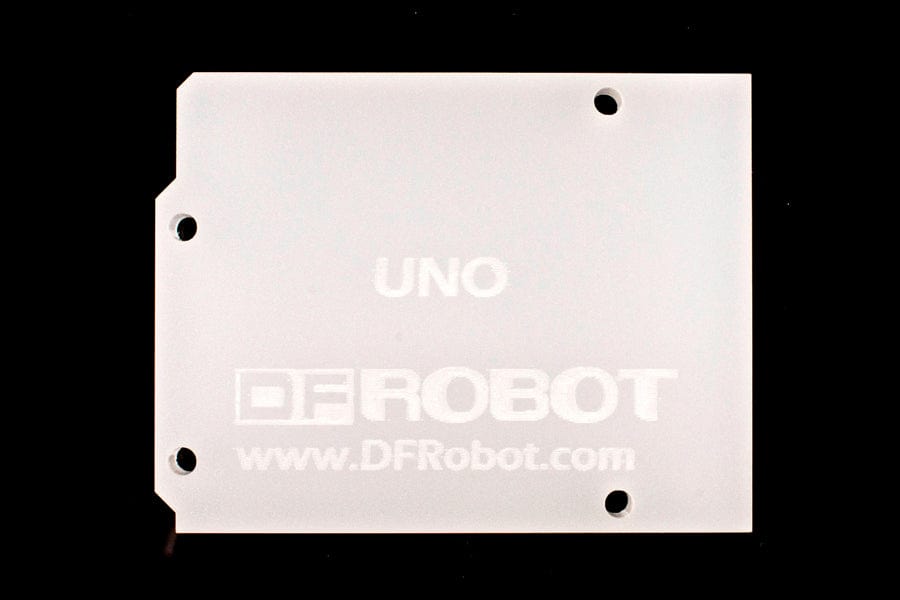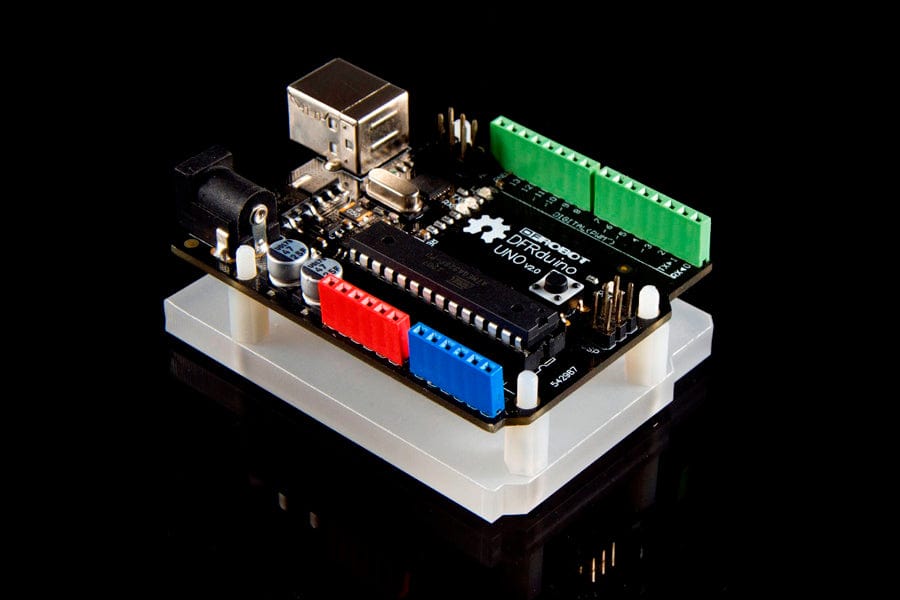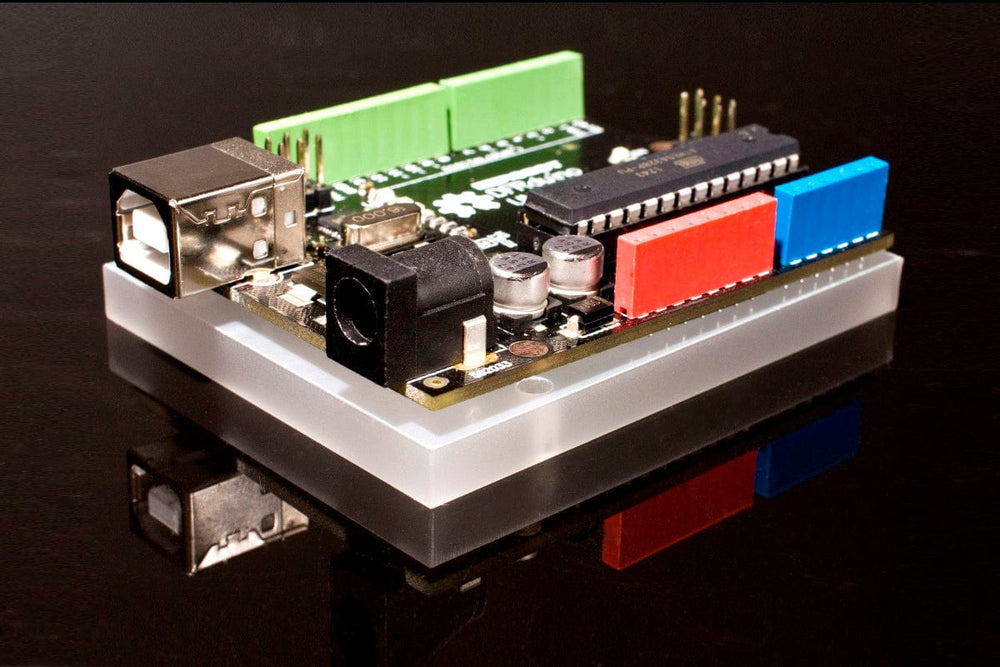 Arduino UNO is a very popular product, many makers to use it to build their own project.
Last week, our beautiful girl engineer suddenly blurting: "If it has a nice base and this stick ah!", Let's make it! "
We compared a variety of different colors and materials, after repeated screening, and ultimately to select it: 68% transmittance, milky white, double-sided frosted acrylic panels,Made in Germany! High precision laser cutting and high-quality raw materials to produce this beautiful base.
It can be installed under your arduino UNO. It will protect the board and make it more Eye-catching! Just for the nice looking worth to your arduino UNO with a arduino UNO Base.
You do not come to a do!
It is also compatible with Arduino Leonardo.
Specification
Thickness:6±0.5mm

(0.24

±0.02"

)
Documents
Shipping List
Acrylic UNO Base x1
M3 * 6 nylon column x4
M3 * 10 screw x4
M3 nut x4