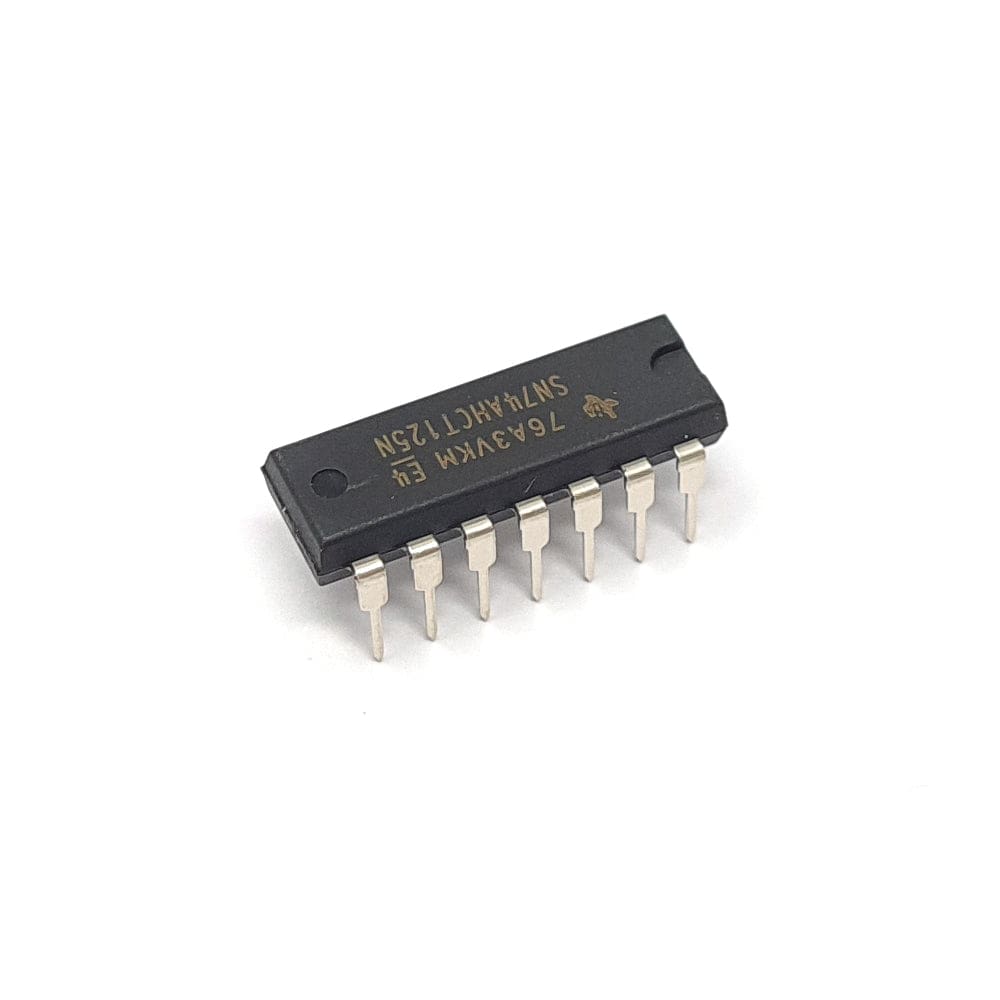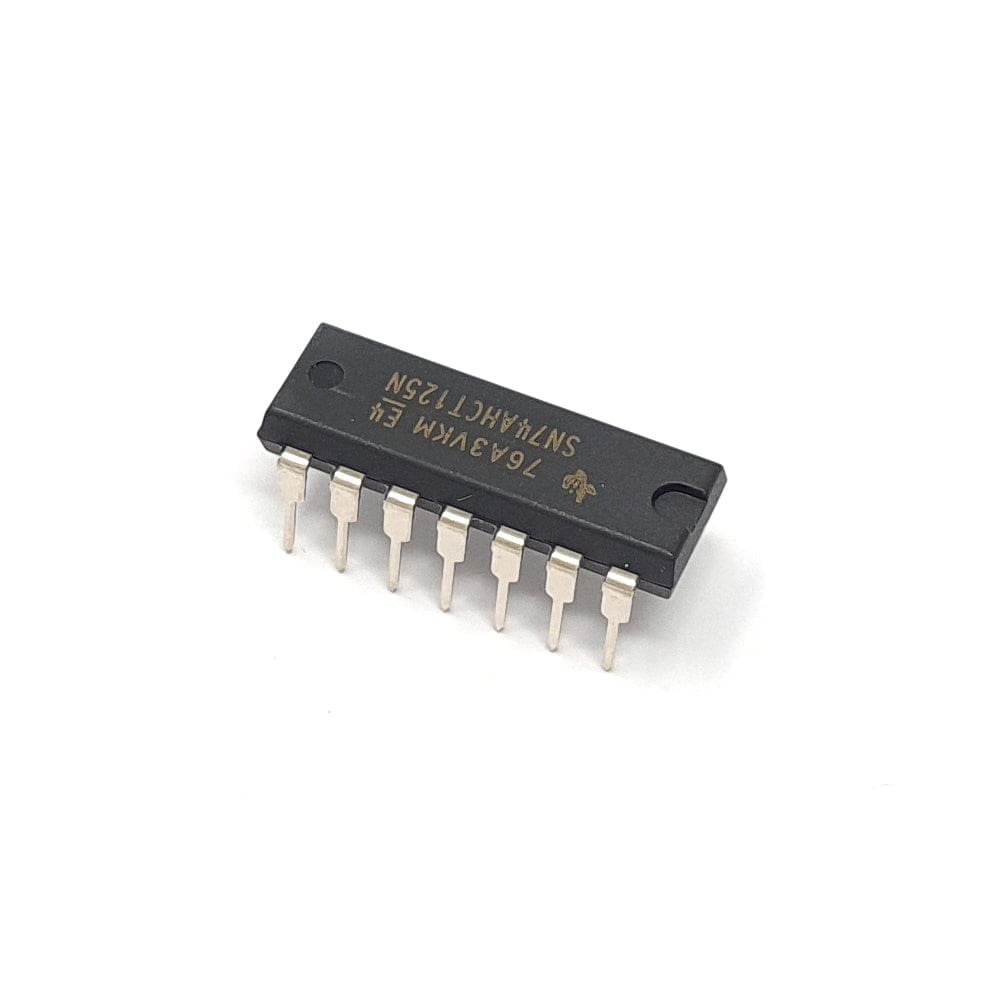 A level shifter is designed to allow you to connect 3C and 5V devices - safely! The 74AHCT125 is designed for shifting 3V logic up to 5V - great for connecting 3V microcontrollers to 5V components.
The 74AHCT125 requires a 5V input to detect 3V logic. Connect a 5V supply to the VCC pin and the Output, Enable and GND pins to GND. Data is input via the 'A' pins and output via the corresponding 'Y' pins.
You can also power it with 3V to read 5V logic!
For full usage information, check out the datasheet here.
Features